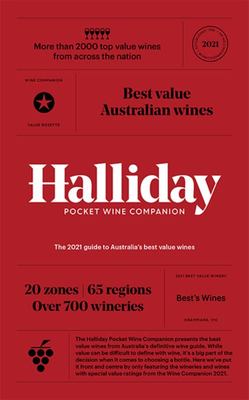 $22.99
AUD
Category: Wine
A compact and easy-to-navigate newcomer to the Halliday Wine stable, the Halliday Pocket Wine Companion distils key elements of the annual guide, curating a best of the best both by value and ratings across the country's key wine regions. While value can be difficult to define with wine, it's a big par t of the decision when it comes to choosing a bottle. Here we've put it front and centre by only featuring the wineries and wines with special value ratings from the Wine Companion 2021. James Halliday is recognised as Australia's most respected wine critic, and his annual guide is considered the industry benchmark for Australian wine. The Halliday Pocket Wine Companion gives wine lovers access to his insights in a small package that is easy to read, use and carry. It includes tasting notes, ratings and advice on best-by drinking. Just as with the full guide, it is a compelling proposition for self and gift purchasers.   ...Show more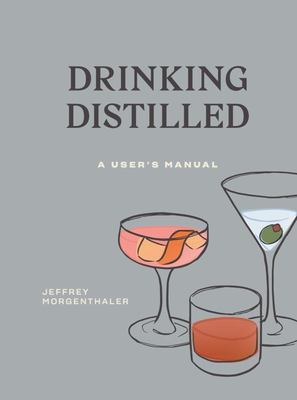 $29.99
AUD
Category: Wine
An opinionated, illustrated guide for cocktail beginners, covering the basics of spirits plus making and drinking cocktails, written by celebrated craft cocktail bartender Jeffrey Morgenthaler.   This easy-reading, colorful introduction for cocktail beginners, with approximately 100 succinct lessons o n drinking culture, spirits, and cocktail making, is delivered in the pithy, wry style Morgenthaler is known for in his instructional videos and writing for beverage publications. Novices will learn how to order a drink, how to drink with the boss, how to drink at the airport, and more. Twelve perfect starter recipes--ranging from a Dry Gin Martini to a Batched Old-Fashioned (perfect for the flask)--plus thirty original illustrations round out this distillation for new enthusiasts. ...Show more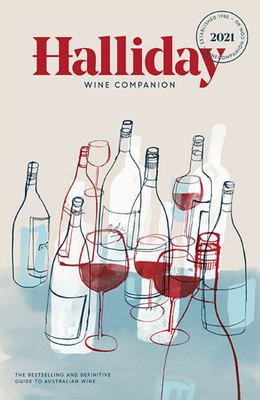 $39.99
AUD
Category: Wine
The annual bible for lovers of Australian wine, detailing the best wineries and vintages of the key regions.   For over thirty years James Halliday has been Australia's most respected wine critic, and his Halliday Wine Companion is recognized as the industry benchmark for Australian wine. A best-selling annual, the Halliday Wine Companion is the go-to guide for wine ratings, regions, best varietals, winery reviews and a curated selection of the best wines in Australia. The 2021 edition has been completely revised to bring readers up-to-the-minute information.   In his inimitable style, Halliday shares his extensive knowledge of wine through detailed tasting notes with points, price, value symbol and advice on best-by drinking, as well as each wine's closure and alcohol content. He provides information about wineries and winemakers, including vineyard sizes, opening times and contact details. The perfect self-purchase or gift for the wine lover in your life.   ...Show more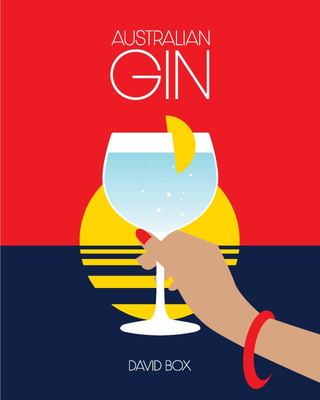 $69.95
AUD
Category: Wine
Today Australian gins are earning recognition for their quality and are winning top awards all over the world. New distilleries are opening at such an astounding rate that no one has published a comprehensive book about Australian Gin, until now. What is fuelling this boom: consumers are turning their b ack on the same old imports and want a "craft" experience, distilling laws have been relaxed and simultaneously there is a revival of the cocktail culture both at home and with hipsters opening up cool new bars everywhere. Gin is no longer just an habitual G&T at 6 o'clock, but rather a very versatile and sophisticated drink. Our new Australian distillers are leading the world as they experiment with complex flavours, ageing, and hybrid styles like shiraz gin and green ant gin. In Australian Gin, David Box and contributors including Jon Lark (KI Spirits), Dave Irwin and Matt Argus (Patient Wolf), Cameron Mackenzie (Four Pillars) and Phillip Jones (The Martini Whisperer) open up the world of Aussie gin. Australian Gin covers such subjects such as — • What exactly is gin? • The history of Australian gin • Different gin styles • Starting a distillery • The issues distilleries have to face • How to enjoy gin — and details 78 established distilleries and lists 70 new starters. "...a great resource for everyone interested in gin." Jon Lark, KI Spirits, South Australia ...Show more
$12.99
AUD
Category: Wine | Series: The\Little Book Of... Ser.
The perfect gift for anyone desiring a richer whisky experience. Some drinking buddies only ever talk about themselves. Well, not this guy. The Little Book of Whisky is here to listen, entertain and help you imbibe as many whisky-soaked titbits of wit and wisdom as possible. Whisky, aqua vitae, the wate r of life, the spirit of the Gods, the hard stuff - whatever you call it, has long been many people's best friend. But now your best friend has a new best friend - The Little Book of Whisky, a tiny tome guaranteed to raise your spirits with its fine blend of whisky facts & stats, quotes & quips, and matured with whisky history and heritage. The Little Book of Whisky is a guaranteed 100 proof... of excellence. "I'm on a whisky diet. I've lost three days already." Tommy Cooper "A good gulp of hot whiskey at bedtime - it's not very scientific, but it helps." Alexander Fleming on how to kill a common cold If this doesn't make you want to visit Scotland nothing will. The nation is home to more than 20 million casks of maturing whisky. That's four barrels for every Scottish person. No wonder they want their independence.   ...Show more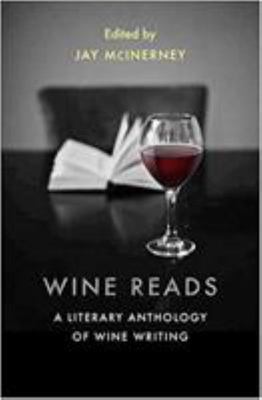 Wine Reads
by Jay McInerney (Editor)
$24.99
AUD
Category: Wine
Country & Townhouse's Best Book for Christmas, 2018 A delectable anthology celebrating the finest writing on wine. In this richly literary anthology, Jay McInerney - bestselling novelist and acclaimed wine columnist for Town & Country, the Wall Street Journal and House and Garden - selects ove r twenty pieces of memorable fiction and nonfiction about the making, selling and, of course, drinking of fine wine. Including excerpts from novels, short fiction, memoir and narrative nonfiction, Wine Reads features big names in the trade and literary heavyweights alike. We follow Kermit Lynch to the Northern Rhône in a chapter from his classic Adventures on the Wine Route. In an excerpt from Between Meals, long-time New Yorker writer A. J. Liebling raises feeding and imbibing on a budget in Paris into something of an art form - and discovers a very good rosé from just west of the Rhone. Michael Dibdin's fictional Venetian detective Aurelio Zen gets a lesson in Barolo, Barbaresco and Brunello vintages from an eccentric celebrity. Jewish-Czech writer and gourmet Joseph Wechsberg visits the medieval Château d'Yquem to sample different years of the "roi des vins" alongside a French connoisseur who had his first taste of wine at age four. Also showcasing an iconic scene from Rex Pickett's Sideways and work by Jancis Robinson, Benjamin Wallace and McInerney himself, this is an essential volume for any disciple of Bacchus. ...Show more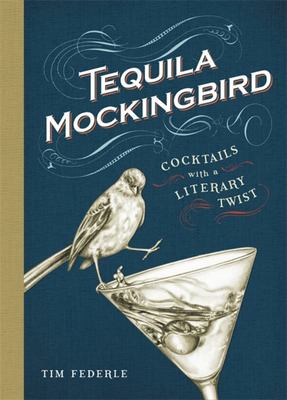 $19.99
AUD
Category: Wine
"A gem." -BuzzFeed   Even if you don't have a B.A. in English, tonight you're gonna drink like you do   From barflies to book clubs, Tequila Mockingbird is the world's bestselling cocktail book for the literary obsessed. Featuring 65 delicious drink recipes paired with wry commentary on history's m ost beloved novels, Tequila Mockingbird also includes bar bites, drinking games, and whimsical illustrations throughout. Drinks include:   The Pitcher of Dorian Grey Goose The Last of the Mojitos Love in the Time of Kahlua Romeo and Julep A Rum of One's Own Are You There, God? It's Me, Margarita Vermouth the Bell Tollsand more 2013 Goodreads Choice Award (Food & Cookbooks)Entertainment Weekly Great Gifts for Book LoversBookPage Best of 2013Clue on Jeopardy ...Show more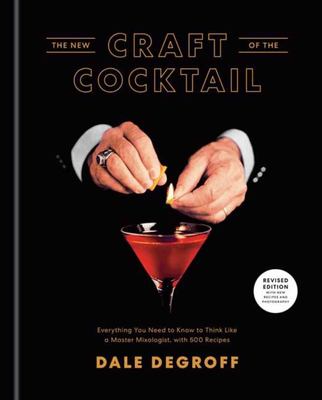 $61.99
AUD
Category: Wine
The renowned cocktail bible, fully revised and updated by the legendary bartender who set off the cocktail craze--featuring over 100 brand-new recipes, all-new photography, and an up-to-date history of the cocktail.   The Craft of the Cocktail was the first real cookbook for cocktails when it first pu blished in 2002, and it has had a remarkable influence on bartending. With this new edition, the original gets a delicious update, bringing expertise from Dale DeGroff, the father of craft cocktails, to the modern bar for a new generation of cocktail enthusiasts. The beloved histories, culture, tips, and tricks are back but all are newly revised, and DeGroff's favorite liquor recommendations are included so you know which gin or bourbon will mix just right. ...Show more
$24.99
AUD
Category: Wine | Series: The\Curious Bartender Ser.
Join the gin craze with this captivating introduction to the world of gin, plus recipes for perfect gin cocktails, brought to you by award-winning bartender and bestselling author Tristan Stephenson.   "I found it hard to stay put while reading; I constantly wanted to leap up and strike out for a liqu or store to test my new knowledge." Review of The Curious Bartender's Gin Palace, The Wall Street Journal.   Join the gin craze with this captivating introduction to the world of gin, plus recipes for perfect gin cocktails, brought to you by award-winning bartender and bestselling author Tristan Stephenson.   Discover the extraordinary journey that gin has taken, from its origins in the Middle Ages as the herbal medicine "genever" to gin's commercialization. From the dark days of the Gin Craze in mid 18th Century London to the golden age that it is now experiencing.   In the last few years, hundreds of distilleries and micro-distilleries have cropped up all over the world, producing superb craft products infused with remarkable new blends of botanicals. In this book, you'll be at the cutting-edge of the most exciting developments, uncovering the alchemy of the gin production process, and the science. Follow Tristan's expertly honed recipes to enjoy a Classic Martini, Negroni, Gimlet, Aviation, Martinez and Singapore Sling at home. ...Show more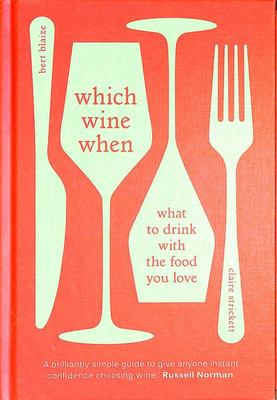 $24.99
AUD
Category: Wine
'A brilliantly simple guide to give anyone instant confidence choosing wine.' Russell Norman Which Wine Whenoffers brilliant wine matches to the food we eat every day. This is for anyone who knows their sourdough from their sliced white but still finds themselves standing in the wine aisle making panic ked decisions about what to drink based on special offers, a vague memory or a nice-looking label. Now you'll be able to look up dish or style of cooking and find three recommendations - and if the shop doesn't have what you want, Bert and Claire give you the words to ask for the type of wine you're looking for. From takeaways and snacks to Sunday lunches, home-cooked classics, cheese and desserts, these expert wine matches are fun, affordable and simple enough you can pop to a supermarket or local wine shop. Whether you're ordering a curry, taking a bottle to a friend's, going out for dinner, or vegging out on the sofa with a bowl of pasta, Which Wine Whenwill turn even the most down-to-earth meal into a magical combination of what's on your plate and what's in your glass. Don't wander the wine aisle without it. ...Show more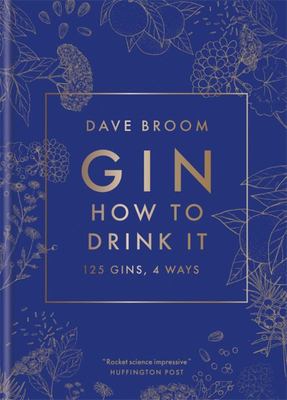 $32.99
AUD
Category: Wine
Written by the Fortnum & Mason Drinks Writer of the Year 2020. Updated with more than 80 new gins. With more gin brands available than ever before, you need to know how to choose and get the most out of the brands you buy, understanding their flavours so you drink them in the most delicious way pos sible. Award-winning spirits writer Dave Broom has tested thousands of gins from all over the world to choose the 125 selected to appear in this book. As well as the gin selection, he has also tasted and scored each one four ways - in a G&T, a negroni, a martini and with lemonade (a gin that's perfect for a martini may be exactly the opposite in a G&T). So not only do you get to drink the world's best gins, you get to drink them in the best possible way. Praise for the first edition: "You could not write a more sophisticated book or pack more detail onto each page...it is rocket science impressive" - Huffington Post ...Show more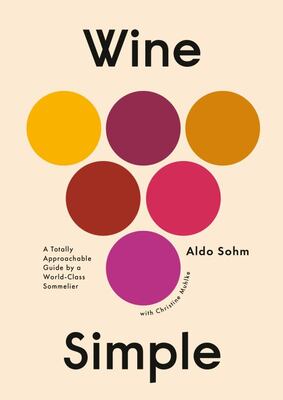 $52.99
AUD
Category: Wine
From the world-renowned sommelier Aldo Sohm, a dynamic, essential wine guide for a new generation Aldo Sohm is one of the most respected and widely lauded sommeliers in the world. He's worked with celebrated chef Eric Ripert as wine director of three-Michelin-starred Le Bernardin for over a decade, yet his philosophy and approach to wine is much more casual. Aldo's debut book, Wine Simple, is full of confidence-building infographics and illustrations, an unbeatable depth of knowledge, effusive encouragement, and, most important, strong opinions on wine so you can learn to form your own. Imbued with Aldo's insatiable passion and eagerness to teach others, Wine Simple is accessible, deeply educational, and lively and fun, both in voice and visuals.   This essential guide begins with the fundamentals of wine in easy-to-absorb hits of information and pragmatic, everyday tips--key varietals and winemaking regions, how to taste, when to save and when to splurge, and how to set up a wine tasting at home. Aldo then teaches you how to take your wine knowledge to the next level and evolve your palate, including techniques on building a "flavor library, " a cheat sheet to good (and great) vintages (and why you shouldn't put everything on the line for them), tips on troubleshooting tricky wines (corked? mousy?), and, for the daring, even how to saber a bottle of champagne. This visual, user-friendly approach will inspire readers to have the confidence, curiosity, and enthusiasm to taste smarter, drink boldly, and dive headfirst fearlessly into the exciting world of wine.   Advance praise for Wine Simple   "If you've ever felt like you ought to be smart about wine, this is the book. Aldo makes wine approachable and never dumbed down."--Madeline Puckette, co-founder of Wine Folly   "A meal at Le Bernardin is always an incredible experience, especially with Aldo's expert knowledge and effortless charm It can be intimidating to choose wine, but with Wine Simple we can all feel like world-class sommeliers."--Chrissy Teigen   "Whoever thinks wine is all about snobbery and intricate complexity should open this book In less than 300 pages, Aldo Sohm manages to open the doors of this universe with wit, fun, and great pedagogy. A perfect, personal beginner's guide by a legend in our industry, Wine Simple will surely be the bedside book for a new generation of wine lovers."--Pascaline Lepeltier, Master Sommelier and managing partner, Racines NY ...Show more