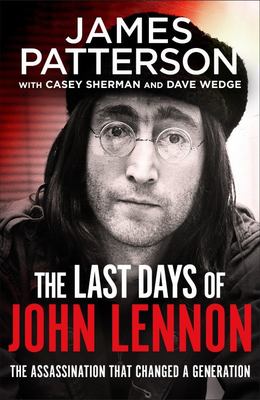 $32.99
AUD
Category: Music
John Lennon achieved with the Beatles a level of superstardom that defied classification. "We were the best bloody band there was," he said. "There was nobody to touch us."   In the summer of 1980, Lennon signs with a label and hires a top producer to recruit the best session musicians, ready to record new music for the first time in years. They are awestruck when Lennon dashes off "(Just Like) Starting Over." Lennon is back in peak form, with his best songwriting since "Imagine."   The Last Days of John Lennon is the amazing story of John Lennon's life and career, from his earliest days and first songs up to his last seconds. It tells the story of the most profound rock-and-roll genius of all time-and of Mark David Chapman, the consummate Nowhere Man who took him from us. Enriched by exclusive interviews with Lennon's friends and associates, including Paul McCartney, the book is a true-crime drama about two men who changed history. One whose indelible songs still enrich our lives today-and the other who ended the beautiful music with five pulls of a trigger.   ...Show more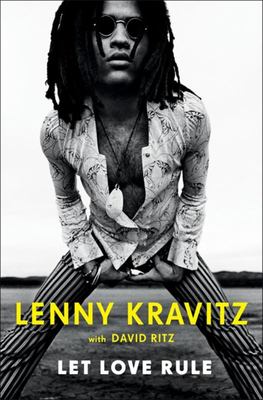 $32.99
AUD
Category: Music
"I see my story as a suite of songs that have a magical connection. I never understood that connection until I sat down to write. It was then that the magic started to flow." Let Love Rule is a work of deep reflection. Lenny Kravitz looks back at his life with candor, self-scrutiny, and humor.   "My lif e is all about opposites," he writes. "Black and white. Jewish and Christian. The Jackson 5 and Led Zeppelin. I accepted my Gemini soul. I owned it. I adored it. Yins and yangs mingled in various parts of my heart and mind, giving me balance and fueling my curiosity and comfort."   Let Love Rule covers a vast canvas stretching from Manhattan's Upper East Side, Brooklyn's Bedford-Stuyvesant, Los Angeles's Baldwin Hills, Beverly Hills, and finally to France, England and Germany.   It's the story of a wildly creative kid who, despite tough struggles at school and extreme tension at home, finds salvation in music.   We see him grow as a musician and ultimately a master songwriter, producer, and performer. We also see Lenny's spiritual growth--and the powerful way in which spirit informs his music.   The cast of characters surrounding Lenny is extraordinary: his father, Sy, a high-powered news executive; his mother, Roxie Roker, a television star; and Lisa Bonet, the young actress who becomes his muse.   The central character, of course, is Lenny, who, despite his great aspirational energy, turns down record deal after record deal until he finds his true voice.   The creation of that voice, the same voice that is able to declare "Let Love Rule" to an international audience, is the very heart of this story.   "Whether recording, performing, or writing a book," says Lenny, "my art is about listening to the inspiration inside and then sharing it with people. Art must bring the world closer together."    ...Show more
$19.99
AUD
Category: Music
The best selling memoir, now in paperback!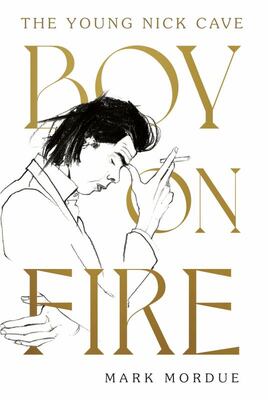 $39.99
AUD
Category: Music
 The first volume of the long-awaited, near-mythical biography of Nick Cave, by award-winning writer, Mark Mordue. A deeply beautiful, profound, profane and poetic biography of the early formative years of the dark prince of Australian rock 'n' roll, Boy on Fire is Nick Cave's creation story. This is th e story of the artist first as a boy, then as a young man. A deeply insightful work which charts his family, friends, influences, milieu and, most of all, his music, it reveals how Nick Cave shaped himself into the extraordinary artist he would become. As well as a powerfully compelling biography of a singular, uncompromising artist, Boy on Fire is also a fascinating social and cultural biography, a vivid and evocative rendering of a time and place, from the fast-running dark river and ghost gums of Wangaratta, to the nascent punk scene which hit staid 1970s Melbourne like an atom bomb, right through to the torn wallpaper, sticky carpet and the manic, wild energy of nights at the Crystal Ballroom.  Boy on Fire is a stunning biographical achievement. ...Show more
$24.99
AUD
Category: Music
THE SUNDAY TIMES BESTSELLER "Mark Lanegan-primitive, brutal, and apocalyptic. What's not to love?" Nick Cave "A stoned cold classic" Ian Rankin "Powerfully written and brutally, frighteningly honest" Lucinda Williams From the back of the van to the front of the bar, from the hotel room to the emergency room, onstage, backstage, and everywhere in between, Sing Backwards and Weep reveals the abrasive reality beneath one of the most romanticized decades in rock history-from a survivor who lived to tell the tale. When Mark Lanegan first arrived in Seattle in the mid-1980s, he was just "an arrogant, self-loathing redneck waster seeking transformation through rock 'n' roll." Within less than a decade, he would rise to fame as the front man of the Screaming Trees, then fall from grace as a low-level crack dealer and a homeless heroin addict, all the while watching some of his closest friends rocket to the pinnacle of popular music. In SING BACKWARDS AND WEEP, Lanegan takes readers back to the sinister, needle-ridden streets of Seattle, to an alternative music scene that was simultaneously bursting with creativity and saturated with drugs. He tracks the tumultuous rise and fall of the Screaming Trees, from a brawling, acid-rock bar band to world-famous festival favourites with an enduring legacy that still resonates. Lanegan's personal struggles with addiction, culminating in homelessness, petty crime, and the tragic deaths of his closest friends, is documented with a painful honesty and pathos. Gritty, gripping, and unflinchingly raw, SING BACKWARDS AND WEEP is a book about more than just an extraordinary singer who watched his dreams catch fire and incinerate the ground beneath his feet. Instead, it's about a man who learned how to drag himself from the wreckage, dust off the ashes, and keep living and creating. ...Show more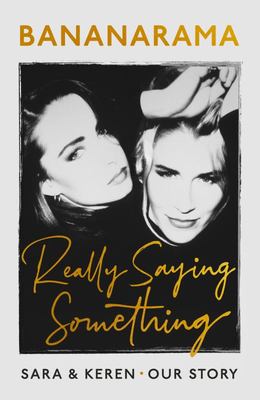 $35.00
AUD
Category: Music
MUSIC, FAME AND A LIFELONG FRIENDSHIP. In the early eighties, best friends Sara Dallin and Keren Woodward arrived at the YWCA in London, with their sights set on careers in journalism and the media... but that wasn't to be. London was the most vibrant and culturally innovative of places, and within the whirl of clubs, parties and new friends, a chance meeting with former Sex Pistol Paul Cook changed everything. Moving into Malcolm McLaren's old office, they started rehearsing and singing background vocals for Paul's new band, before teaming up with Sara's college friend Siobhan, and forming their own group. It wasn't long before they'd made their first appearance on Top of the Pops, wearing clothes they'd made themselves, and not sure which camera to look at. Who could have imagined that this would be the birth of one of the biggest-selling female bands of all time? Bananarama! From a groundbreaking performance at The Brits, to sold-out world tours, party games with George Michael, hanging out with Andy Warhol in New York and a Guinness World Record, Bananarama's DIY-style and attitude inspired a generation, obliterating all previous notions of what a girl band was or could be. Whether opening up about the challenges of making it in a male dominated industry, balancing motherhood and fame, the hairstyles and TV interviews they'd rather forget, or the joys of writing and recording new music, Sara and Keren are honest, revealing and hilarious. Really Saying Somethingis the story of two friends who continue to pursue their dreams their way - and have a great time doing it. It is a celebration of determination and a lifelong friendship, with an unbeatable soundtrack. ...Show more
$39.99
AUD
Category: Music
'An absolutely masterly work' - Stephen Fry Alex Ross, renowned author of the international bestseller The Rest Is Noise, reveals how Richard Wagner became the proving ground for modern art and politics - an aesthetic war zone where the Western world wrestled with its capacity for beauty and violence. For better or worse, Wagner is the most widely influential figure in the history of music. Around 1900, the phenomenon known as Wagnerism saturated European and American culture. Such colossal creations as The Ring of the Nibelung, Tristan und Isolde, and Parsifal were models of formal daring, mythmaking, erotic freedom, and mystical speculation. A mighty procession of writers, artists, and thinkers, including Charles Baudelaire, Virginia Woolf, Isadora Duncan, Vasily Kandinsky, and Luis Buñuel, felt his impact. Anarchists, occultists, feminists, and gay-rights pioneers saw him as a kindred spirit. Then Adolf Hitler incorporated Wagner into the soundtrack of Nazi Germany, and the composer came to be defined by his ferocious anti-Semitism. His name is now almost synonymous with artistic evil. Wagnerism restores the magnificent confusion of what it means to be a Wagnerian. A pandemonium of geniuses, madmen, charlatans, and prophets do battle over Wagner's many-sided legacy. The narrative ranges across artistic disciplines, from architecture to the novels of Philip K. Dick, from the Zionist writings of Theodor Herzl to the civil-rights essays of W. E. B. Du Bois, from O Pioneers! to Apocalypse Now. In many ways, Wagnerism tells a tragic tale. An artist who might have rivalled Shakespeare in universal reach is implicated in an ideology of hate. Still, his shadow lingers over twenty-first century culture, his mythic motifs coursing through superhero films and fantasy fiction. Neither apologia nor condemnation, Wagnerism is a work of intellectual passion, urging us toward a more honest idea of how art acts in the world. ...Show more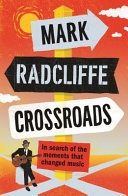 $35.00
AUD
Category: Music
Standing at the crossroads - the Mississippi crossroads of Robert Johnson and the devil's infamous meeting - Mark Radcliffe found himself facing his own personal crunch point. Aged sixty, he had just mourned the death of his father, only to be handed a diagnosis of mouth and throat cancer. This momentou s time in his life, and being at the most famous junction in music history, led Radcliffe to think about the pivotal tracks in music and how the musicians who wrote and performed them - from Woodie Guthrie to Gloria Gaynor, Kurt Cobain to Bob Marley - had reached the crossroads that led to such epoch-changing music. In this warm, intimate account of music and its power to transform our lives, Radcliffe takes a personal journey through these touchstone tracks, looking at the story behind the records and his own experiences as he goes in search of these moments. ...Show more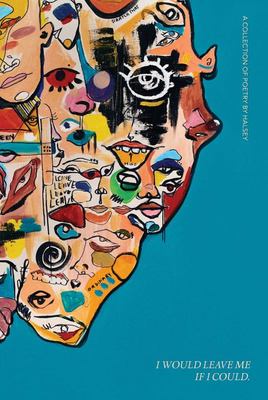 $35.00
AUD
Category: Music
Grammy Award-nominated, platinum-selling musician Halsey is heralded as one of the most compelling voices of her generation. In I Would Leave Me If I Could, she reveals never-before-seen poetry of longing, love, and the nuances of bipolar disorder. In this debut collection, Halsey bares her soul. Bring ing the same artistry found in her lyrics, Halsey's poems delve into the highs and lows of doomed relationships, family ties, sexuality, and mental illness. More hand grenades than confessions, these autobiographical poems explore and dismantle conventional notions of what it means to be a feminist in search of power.   Masterful as it is raw, passionate, and profound, I Would Leave Me If I Could signals the arrival of an essential voice.   Book cover painting, American Woman, by the author.   Halsey, born Ashley Nicolette Frangipane, is a Grammy-nominated singer-songwriter and recipient of the prestigious Songwriters Hall of Fame's Hal David Starlight Award. She lives in Los Angeles, California. ...Show more
$49.99
AUD
Category: Music | Series: Leonard Cohen, Untold Stories Ser.
The extraordinary life of one of the world's greatest music and literary icons, in the words of those who knew him best. Poet, novelist, singer-songwriter, artist, prophet, icon--there has never been a figure like Leonard Cohen. He was a true giant in contemporary western culture, entertaining and insp iring people everywhere with his work. From his groundbreaking and bestselling novels, The Favourite Game and Beautiful Losers, to timeless songs such as "Suzanne," "Dance Me to the End of Love," and "Hallelujah," Cohen is a cherished artist. His death in 2016 was felt around the world by the many fans and followers who would miss his warmth, humour, intellect, and piercing insights. Leonard Cohen, Untold Stories chronicles the full breadth of his extraordinary life. The first of three volumes--The Early Years--follows him from his boyhood in Montreal to university, and his burgeoning literary career to the world of music, culminating with his first international tour in 1970. Through the voices of those who knew him best--family and friends, colleagues and contemporaries, rivals, business partners, and his many lovers--the book probes deeply into both Cohen's public and private life. It also paints a portrait of an era, the social, cultural, and political revolutions that shook the 1960s. In this revealing and entertaining first volume, bestselling author and biographer Michael Posner draws on hundreds of interviews to reach beyond the Cohen of myth and reveal the unique, complex, and compelling figure of the real man. ...Show more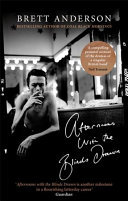 $22.99
AUD
Category: Music
'A compelling personal account of the dramas of a singular British band' Neil Tennant The trajectory of Suede - hailed in infancy as both 'The Best New Band in Britain' and 'effete southern wankers' - is recalled with moving candour by its frontman Brett Anderson, whose vivid memoir swings seamlessly be tween the tender, witty, turbulent, euphoric and bittersweet. Suede began by treading the familiar jobbing route of London's emerging new 1990s indie bands - gigs at ULU, the Powerhaus and the Old Trout in Windsor - and the dispiriting experience of playing a set to an audience of one. But in these halcyon days, their potential was undeniable. Anderson's creative partnership with guitarist Bernard Butler exposed a unique and brilliant hybrid of lyric and sound; together they were a luminescent team - burning brightly and creating some of the era's most revered songs and albums. In Afternoons with the Blinds drawn, Anderson unflinchingly explores his relationship with addiction, heartfelt in the regret that early musical bonds were severed, and clear-eyed on his youthful persona. 'As a young man . . . I oscillated between morbid self-reflection and vainglorious narcissism' he writes. His honesty, sharply self-aware and articulate, makes this a compelling autobiography, and a brilliant insight into one of the most significant bands of the last quarter century. ...Show more