$12.99
AUD
Category: Critical Thinking
Deeply personal and powerfully moving, a short and timely series of essays on the experience of lockdown, by one of the most clear-sighted and essential writers of our time From the critically acclaimed author of Feel Free, Swing Time, White Teeth and many more 'There will be many books written about the year 2020: historical, analytic, political and comprehensive accounts. This is not any of those. What I've tried to do is organize some of the feelings and thoughts that events, so far, have provoked in me, in those scraps of time the year itself has allowed. These are, above all, personal essays: small by definition, short by necessity. Early on in the crisis, I picked up Marcus Aurelius and for the first time in my life read his Meditations not as an academic exercise, nor in pursuit of pleasure, but with the same attitude I bring to the instructions for a flat-pack table - I was in need of practical assistance. I am no more a Stoic now than I was when I opened that ancient book, but I did come out with two invaluable intimations. Talking to yourself can be useful. And writing means being overheard.' Crafted with the sharp intelligence, wit and style that have won Zadie Smith millions of fans, and suffused with a profound intimacy and tenderness in response to these unprecedented times, Intimations is a vital work of art, a gesture of connection and an act of love - an essential book in extraordinary times. ...Show more
$27.99
AUD
Category: Critical Thinking
The bestselling author of Find Me and Call Me by Your Name returns to the essay form with this collection of thoughts on time, the creative mind, and great lives and works.
$32.99
AUD
Category: Critical Thinking
A wildly original first essay collection from the bestselling, Booker Prize-shortlisted author of The Mars Room In her twenties Rachel Kushner went to Mexico in pursuit of her first love - motorbikes - to compete in the notorious and deadly race, Cabo 1000. As fellow racers died on the roadside, bikes were stolen and friends abandoned one another in the heat of the chase, she crashed at 130mph and miraculously survived; soon after, she decided to leave her controlling boyfriend and manoeuvred her way into a freer new life. The Hard Crowd is a white-knuckle ride through that life; a book about muscling your way through, finding your own path and, as she says in the hair-raising opening piece, 'completing the ride without dying'. In nineteen razor-sharp essays she explores friendship, loss, social justice, art and more, taking us into the world of truckers, a Palestinian refugee camp, the American prison system and the San Francisco music scene, via the work of Jeff Koons, Marguerite Duras and the Rolling Stones. Fearless and bold, The Hard Crowd is an electrifying book about living fast and free in a crowded world. ...Show more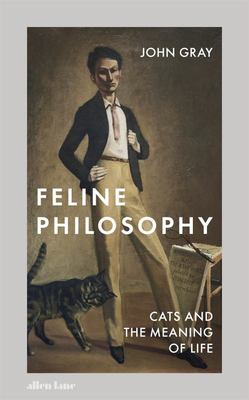 $39.99
AUD
Category: Critical Thinking
The history of philosophy has been a predictably tragic or comical succession of palliatives for human disquiet. Thinkers from Spinoza to Berdyaev have pursued the perennial questions of how to be happy, how to be good, how to be loved, and how to live in a world of change and loss. But perhaps we can l earn more from cats - the animal that has most captured our imagination - than from the great thinkers of the world. In Feline Philosophy, the philosopher John Gray discovers in cats a way of living that is unburdened by anxiety and self-consciousness, showing how they embody answers to the big questions of love and attachment, mortality, morality, and the Self: Montaigne's house cat, whose unexamined life may have been the one worth living; Meo, the Vietnam War survivor with an unshakable capacity for "fearless joy"; and Colette's Saha, the feline heroine of her subversive short story "The Cat", a parable about the pitfalls of human jealousy. Exploring the nature of cats, and what we can learn from it, Gray offers a profound, thought-provoking meditation on the follies of human exceptionalism and our fundamentally vulnerable and lonely condition. He charts a path toward a life without illusions and delusions, revealing how we can endure both crisis and transformation, and adapt to a changed scene, as cats have always done. ...Show more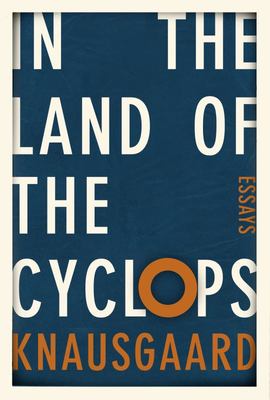 $39.99
AUD
Category: Critical Thinking
Karl Ove Knausgaard's My Struggle series broke new ground in fiction. In the Land of the Cyclops is his first collection of full-length essays to be published in English, and these brilliant and wide-ranging pieces meditate on themes familiar from his fiction. Collected here is a selection of his writin g on everything from his intense and intensely personal readings of literature, philosophy and art, to the limits on privacy, how we view ourselves and the world, and how our daily and creative lives intertwine. ...Show more
$22.99
AUD
Category: Critical Thinking
What aspects of your life do you really control? What do you do when you cannot guarantee that things will turn out in your favour? And what can Stoicism teach us about how to live together? In the past few years, Stoicism has been making a comeback. But what exactly did the Stoics believe? In Lessons in Stoicism, philosopher John Sellars weaves together the key ideas of the three great Roman Stoics - Seneca, Epictetus and Marcus Aurelius - with snapshots of their fascinating lives, to show us how their ideas can help us today. In vivid prose, Sellars shows how the works of these three Stoics have inspired readers ever since, speaking as they do to some of the perennial issues that face anyone trying to navigate their way through life. Their works, fundamentally, are about how to live - how to understand one's place in the world, how to cope when things don't go well, how to manage one's emotions and how to behave towards others. Consoling and inspiring, Lessons in Stoicism is a deeply thoughtful guide to the philosophy of a valuable life. ...Show more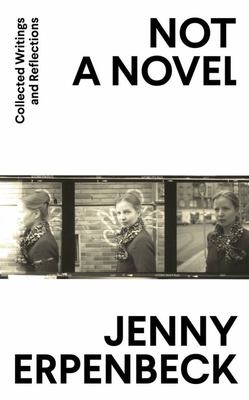 $29.99
AUD
Category: Critical Thinking
A collection of intimate and explosive essays on literature, life, history, politics and place from the award-winning author of Go, Went, Gone and The End of Days. Not a Novel gathers together the best of Jenny Erpenbeck's non-fiction. Drawing from her 25 years of thinking and writing, the book plots a journey through the works and subjects that have inspired and influenced her. Written with the same clarity and insight that characterise her fiction, the pieces range from literary criticism and reflections on Germany's history, to the autobiographical essays where Erpenbeck forgoes the literary cloak to write from a deeply personal perspective about life and politics, hope and despair, and the role of the writer in grappling with these forces. Here we see one of the most searching of European writers reckoning with her country's divided past in all its complexity, and responding to the world today with insight, intelligence and humanity. ...Show more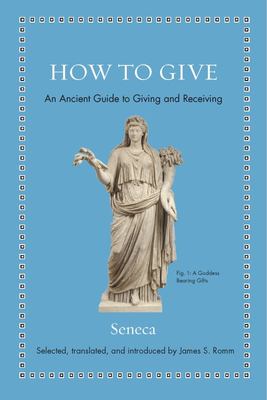 $29.99
AUD
Category: Critical Thinking | Series: Ancient Wisdom for Modern Readers Ser.
Timeless wisdom on generosity and gratitude from the great Stoic philosopher Seneca To give and receive well may be the most human thing you can do--but it is also the closest you can come to divinity. So argues the great Roman Stoic thinker Seneca (c. 4 BCE-65 CE) in his longest and most searching mor al treatise, "On Benefits" (De Beneficiis). James Romm's splendid new translation of essential selections from this work conveys the heart of Seneca's argument that generosity and gratitude are among the most important of all virtues. For Seneca, the impulse to give to others lies at the very foundation of society; without it, we are helpless creatures, worse than wild beasts. But generosity did not arise randomly or by chance. Seneca sees it as part of our desire to emulate the gods, whose creation of the earth and heavens stands as the greatest gift of all. Seneca's soaring prose captures his wonder at that gift, and expresses a profound sense of gratitude that will inspire today's readers. Complete with an enlightening introduction and the original Latin on facing pages, How to Give is a timeless guide to the profound significance of true generosity. ...Show more
$16.99
AUD
Category: Critical Thinking | Series: On Ser.
Chris Bowen, who was to be the next Treasurer has had plenty of time to think about what went wrong and why charlatans are winning in the game of politics. Why do we continue to vote for politicians who say, 'I don't hold a hose, mate,' or advocate we drink bleach to fight COVID? Or shut down pubs at 10 pm because you can't catch COVID after 10pm? Is an authentic politics possible after Morrison, Trump and Boris? ...Show more
$29.99
AUD
Category: Critical Thinking
Selected and introduced by Liz Byrski Contributors- Anne Aly, Nadine Browne, Nandi Chinna, Claire G. Coleman, Carrie Cox, Eva Cox, Sarah Drummond, Carly Findlay, Goldie Goldbloom, Rafeif Ismail, Margot Kingston, Jay Martin, Meg McKinlay, Olivia Muscat, Mihaela Nicolescu, Renee Pettitt-Schipp, Fiona Stan ley, Victoria Midwinter Pitt, Jane Underwood and Julienne van Loon. This book is the result of what happened when Liz Byrski asked twenty Australian women from widely different backgrounds, races, beliefs and identities to take up the challenge of writing about rage. The honesty, passion, courage and humour of their very personal stories is engergising and inspiring. If you have ever felt the full force of anger and wondered at its power, then this book is for you. ...Show more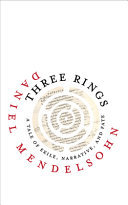 $36.95
AUD
Category: Critical Thinking | Series: Page-Barbour Lectures
In this genre-defying book, best-selling memoirist and critic Daniel Mendelsohn explores the mysterious links between the randomness of the lives we lead and the artfulness of the stories we tell. Combining memoir, biography, history, and literary criticism, Three Rings weaves together the stories of t hree exiled writers who turned to the classics of the past to create masterpieces of their own--works that pondered the nature of narrative itself. Erich Auerbach, the Jewish philologist who fled Hitler's Germany and wrote his classic study of Western literature, Mimesis, in Istanbul... Fran ois F nelon, the seventeenth-century French archbishop whose ingenious sequel to the Odyssey, The Adventures of Telemachus--a veiled critique of the Sun King and the best-selling book in Europe for one hundred years--resulted in his banishment... and the German novelist W. G. Sebald, self-exiled to England, whose distinctively meandering narratives explore Odyssean themes of displacement, nostalgia, and separation from home. Intertwined with these tales of exile and artistic crisis is an account of Mendelsohn's struggles to write two of his own books--a family saga of the Holocaust and a memoir about reading the Odyssey with his elderly father--that are haunted by tales of oppression and wandering. As Three Rings moves to its startling conclusion, a climactic revelation about the way in which the lives of its three heroes were linked across borders, languages, and centuries forces the reader to reconsider the relationship between narrative and history, art and life. ...Show more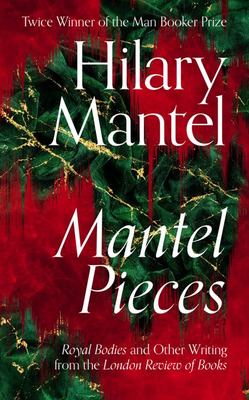 $39.99
AUD
Category: Critical Thinking
In 1987, when Hilary Mantel was first published in the London Review of Books, she wrote to the editor, Karl Miller, 'I have no critical training whatsoever, so I am forced to be more brisk and breezy than scholarly.' This collection of twenty reviews, essays and pieces of memoir from the next three dec ades, tells the story of what happened next. Her subjects range far and wide: Robespierre and Danton, the Hite report, Saudi Arabia where she lived for four years in the 1980s, the Bulger case, John Osborne, the Virgin Mary as well as the pop icon Madonna, a brilliant examination of Helen Duncan, Britain's last witch. There are essays about Jane Boleyn, Charles Brandon, Christopher Marlowe and Margaret Pole, which display the astonishing insight into the Tudor mind we are familiar with from the bestselling Wolf Hall Trilogy. Her famous lecture, 'Royal Bodies', which caused a media frenzy, explores the place of royal women in society and our imagination. Here too are some of her LRB diaries, including her first meeting with her stepfather and a confrontation with a circus strongman. Constantly illuminating, always penetrating and often very funny, interleaved with letters and other ephemera gathered from the archive, Mantel Pieces is an irresistible selection from one of our greatest living writers. ...Show more