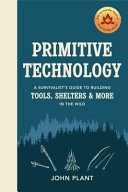 $35.00
AUD
Category: Craft
Disconnect from digital and reconnect with your inner caveman If there were ever a book to make you switch off the TV, unplug the gaming console and reconnect with nature, Primitive Technology is it. It will teach you the everyday skills that both the expert and the novice will need to craft resources f rom scratch from your natural surroundings and truly experience the wilderness. For the first time, John Plant imparts his much sought-after knowledge to show us the fundamental skills needed to build a shelter, from lighting a fire and creating an axe head to crafting a spear and making a kiln. Using step-by-step instructions and practical illustrations, this is a must-have book for anyone who wants to learn a new skill, get outdoors and reconnect with nature like never before. ...Show more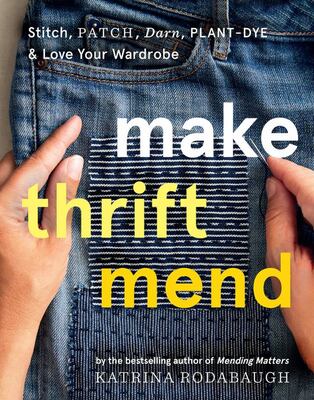 $35.00
AUD
Category: Craft
Slow fashion expert Katrina Rodabaugh, bestselling author of Mending Matters, teaches readers how to mend, patch, dye, and alter clothing for an environmentally conscious, reimagined wardrobeSlow fashion influencer Katrina Rodabaugh follows her bestselling book, Mending Matters, with a comprehensive gui de to building (and keeping) a wardrobe that matters. Whether you want to repair your go-to jeans, refresh a favorite garment, thrift-shop like a pro, alter or dye clothing you already have-this book has all the know-how you'll need. Woven throughout are stories, essays, and a slow fashion call-to-action, encouraging readers to get involved or deepen their commitment to changing the destructive habit of overconsumption. Rodabaugh has an engaged fan group (her kits are in high demand and her classes sell out quickly) and a proven ability to tempt sewists and nonsewists alike to take up needle and thread. ...Show more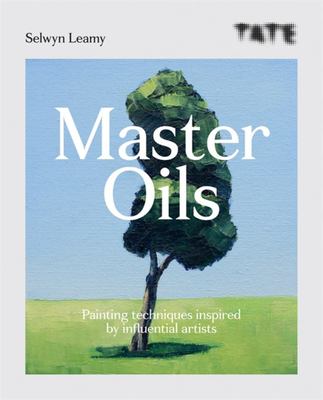 $29.99
AUD
Category: Craft | Series: Tate Ser.
Learn how to paint in the artist's favourite medium: oil. Taking inspiration from iconic paintings in the Tate Collection, learn the techniques of the masters and improve your own painting skills with 30 guided projects. Master brushwork and form with C zanne; thin and blend with Turner and Whistler; fi nd new sources of inspiration with Bacon; and play with texture with Richter and Riley. ...Show more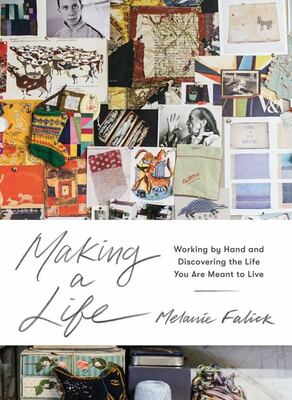 $55.00
AUD
Category: Craft
Why do we make things by hand? And why do we make them beautiful? Led by the question of why working with our hands remains vital and valuable in the modern world, author and maker Melanie Falick went on a transformative, inspiring journey. Traveling across continents, she met quilters and potters, weav ers and painters, metalsmiths, printmakers, woodworkers, and more, and uncovered truths that have been speaking to us for millennia yet feel urgently relevant today: We make in order to slow down. To connect with others. To express ideas and emotions, feel competent, create something tangible and long-lasting. And to feed the soul. In revealing stories and gorgeous original photographs, Making a Life captures all the joy of making and the power it has to give our lives authenticity and meaning. ...Show more
$24.99
AUD
Category: Craft
Joyful Mending shows you how to fix old items of clothing, linens and household objects by turning tears and flaws into beautiful features. Simply by applying a few easy sewing, darning, felting, or crocheting techniques, as well as some sashiko and other favorite embroidery stitches, you can repair you r favorite pieces in a transformative way. These techniques don't just save you money, but make your life more joyful, fulfilling and sustainable in an age of disposable "fast fashion." Author Noriko Misumi teaches you her philosophy of mending and reusing items based on the age-old Japanese concepts of mindfulness and Wabi Sabi (an appreciation of old and imperfect things). In her book, she shows you how to: Repair any kind of fabric that is torn, ripped or stained--whether knitted or wovenWork with damaged flat or curved surfaces to make them aesthetically pleasing againCreate repairs that blend in, as well as bold or whimsical visible repairsDarn your handmade or expensive gloves, sweaters and socks to make them look great again The joy to be found in working with your hands and the personal artistry you discover within yourself lie at the heart of this book. While nothing lasts forever, there's pleasure, as well as purpose, in appreciating age and imperfection. Joyful Mending allows you to surround yourself with the things that truly give you joy, whether they were given to you by a loved one, picked up in your travels or simply have a special place in your heart. ...Show more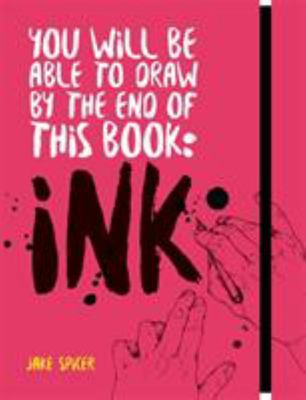 $27.99
AUD
Category: Craft | Series: You Will Be Able to Draw ... Ser.
Discover the endless possibilities of ink - whether you are using a nib pen, brush, biro or marker. This interactive book teaches you how to draw in line, wash and color, and allows you the space to practise on the page through guided exercises in mark-making and drawing. You will: - Experiment with lin e- Learn about hatching and cross-hatching- Work with ink wash- Understand color and tone ...Show more
$39.99
AUD
Category: Craft
The Toronto Ink Company was founded in 2014 by designer and artist Jason Logan as a citizen science experiment to make eco-friendly, urban ink from street-harvested pigments. In Make Ink, Logan delves into the history of inkmaking and the science of distilling pigment from the natural world. Readers wi ll learn how to forage for materials such as soot, rust, cigarette butts, peach pits, and black walnut, then how to mix, test, and transform these ingredients into rich, vibrant inks that are sensitive to both place and environment. Organized by color, and featuring lovely minimalist photography throughout, Make Ink combines science, art, and craft to instill the basics of ink making and demonstrate the beauty and necessity of engaging with one of mankind's oldest tools of communication. ...Show more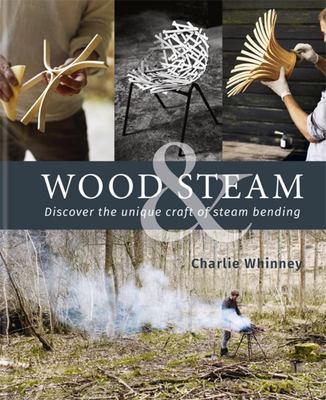 $35.00
AUD
Category: Craft
In this beautifully compiled book, Charlie Whinney, the UK's leading expert on the topic, shares the secrets of the unique and magical craft of steam-bending. Although his creations look quite impossible, the reader will soon discover that wood can be made to behave in remarkable ways with the applicati on of a little heat and steam. Charlie guides you through the ecological sourcing of wood for your projects and then, with practical instructions, reveals how to create your own steam-bent masterpieces. Form a wooden coathanger in the embers of a campfire, create perfectly round wooden hoops using just a saucepan and a mug, or use your new skills to craft a stunning rocking chair. With step-by-step instructions and inspiring photography from Charlie's workshop in the Lake District, this will make the perfect gift for anyone interested in developing a new skill. ...Show more
$35.00
AUD
Category: Craft
Australians send millions of tonnes of clothing to landfill each year - one of the highest clothing consumers in the world. The good news is that mending is trending and it's never been easier to repair and reinvent your favourite clothes.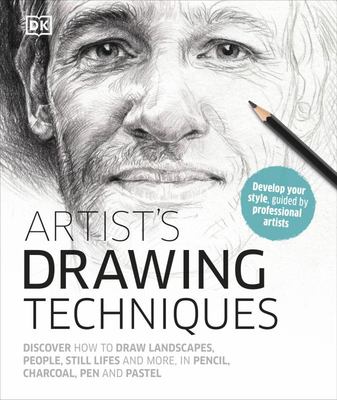 $45.00
AUD
Category: Craft
Learn how to draw with charcoal, pen, and pastel with step-by-step workshops from professional artists. Artist's Drawing Techniques is your guide to every aspect of drawing for pleasure, from choosing a subject to mounting your finished masterpiece. Turn your hand to over 80 artist's techniques includi ng cross-hatching, stippling, blending, and masking using pencil, charcoal, coloured pencils, and pastels. Develop your artistic style by following step-by-step drawing tutorials through beginner, intermediate, and advanced projects. Take on creative challenges with inspiring exercises and art projects to develop your skills, and stunning feature drawings to showcase every artistic technique and guide you on your way. Unlock your creative potential with Artist's Drawing Techniques. ...Show more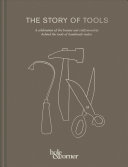 $39.99
AUD
Category: Craft
A unique book exploring the beauty, culture and craft of tools. Tools make our lives better. They help us to measure, plan, make, maintain, repair and make our ideas a reality. They are empowering, giving us the potential to do things for ourselves. Since pre-historic man first sharpened his first stone into a cutting implement, we have relied on tools to help us in carrying out even simple tasks. Nowadays, every industry has its own set of tools. What would a painter be without a brush, or a gardener without a fork? This book seeks to explore our relationship with these most fundamental of objects - those that allow us to realise our potential as makers, problem solvers and doers. Many are rightfully considered as design icons, whilst others reveal the improvisational skills of their owners, tweaked and adjusted to suit specific jobs through trial-and-error. Divided into three chapters - Wood and Stone; Earth, Metal and Glass; and Material, Cloth and Decoration - this book tells the story of 25 featured tools through the eyes of those whose craft and livelihood depend on them. Axes, drills, chisels, shaping tools and more are examined by masters of handmade trades from blacksmiths and spoon makers to sculptors and silversmiths. A range of 'Collection' features also showcase the beauty of tools en masse, as Hole & Corner explore the toolboxes of craftsmen including gardeners, upholsterers and architects. Celebrating craft, culture and skill, The Story of Tools explored the time and dedication it takes to make and master tools. This is the perfect read for anyone with a penchant for tools, crafts and beautiful design. ...Show more