$14.99
AUD
Category: Childrens Intermediate | Series: Funny Kid Ser.
Ready to see a real-life alien? Laugh your head off with the super-popular Funny Kid series! Every kid wants to laugh, but Max is the boy who can make it happen.He's also the kid who wants to spend the most boring school holidays ever coming up with the greatest prank of all time. Max is the funny kid a nd it's time to prank the world!Conspiracy theories, crop circles, alien invasions, a mayor who has lost his marbles and the most Un-Fun Fair in the universe are just some of the things in store for Max and his friends in this brand-new Funny Kid adventure.FUNNY KID is the mega-bestselling series from author-illustrator Matt Stanton that's got everyone laughing! PRAISE FOR FUNNY KID'my favourite thing in the book was everything' - Elliott'better than Wimpy Kid, Big Nate and Tom Gates combined' - Ally'humour is injected into every page' - Children's Book Council of Australia's Reading Time'absolutely hilarious' - Tim Harris, author of the Exploding Endings series   ...Show more
$22.99
AUD
Category: Childrens Intermediate
From the author of the award-winning His Name was Walter comes another magical mystery story that will delight Emily Rodda fans. Buttons three, attend to me! Take me where I want to be! No one saw Eliza Vanda arrive in Tidgy Bay that rainy winter afternoon. The sign advertising 'Cabins for Rent' was al most hidden by a pile of builder's rubble, but Eliza Vanda didn't seem at all put out by the mess.'This is a nice little pocket,' she said. 'It should suit us very well. ' Life hasn't been much fun for Milly Dynes lately. There seem to be problems everywhere she looks. She's always loved her home in Tidgy Bay, but at the moment she wishes she was somewhere -anywhere - else. Then Eliza Vanda turns up-and magic comes with her ... A sparkling new fantasy adventure from multi-award-winning author Emily Rodda. AWARDS FOR HIS NAME WAS WALTER:Winner - 2019 Prime Minister's Literary Awards (Children's Literature)Winner - 2019 Australian Book Design Awards (Children's Fiction Book)Winner - 2019 CBCA Book of the Year Awards (Younger Readers)Shortlisted - 2019 Davitt Awards (Children's)Shortlisted - 2019 QLD Literary Awards (Griffith University Children's Book Award)Shortlisted - 2018 Aurealis Awards (Best Young Adult Novel)   ...Show more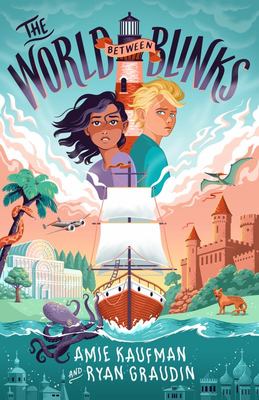 $16.99
AUD
Category: Childrens Intermediate | Series: The\World Between Blinks Ser.
Discover a magical world where lost things are found ... Whenever cousins Jake and Marisol get together, adventure follows. They have their late Nana to thank for that. Her epic trips and treasure hunts were the stuff of family legend. This summer, with the whole family reuniting for one last vacation at Nana's home, the cousins are in for a legendary trip of their own. Following a map Nana left behind, Jake and Marisol sneak out to a nearby lighthouse - then accidentally slip into another world ... The World Between Blinks is a magical place, where all kinds of lost things (and people!) end up. Everywhere they turn, the cousins find real mysteries from history - plus a few they thought were only myths. But the man who holds the key to Jake and Marisol's return journey doesn't want to be found ... and if the cousins don't catch him fast, they could end up lost in this world for good. PRAISE FOR THE WORLD BETWEEN BLINKS:' An inventive, heartwarming first book in a new middle-grade series.'- Kirkus 'A brilliant, heartwarming blend of history, mystery, and adventure. I raced through every page, afraid to blink and miss part of the wonder.'- Shannon Messenger, bestselling author of Keeper of the Lost Cities Series 'A fast-paced fantasy adventure that will appeal to genre fans and reluctant middle grade readers alike.'- School Library Journal, starred review '[an] incredibly inventive story, chock-full of delightful descriptions and fascinating tidbits ... [and] a charming crash course in a host of historical mysteries and figures. Readers will have enormous fun ... all while learning lessons on the power of love, the value of memories, and the wonders that the world holds.' - Booklist, starred review ...Show more
$16.99
AUD
Category: Childrens Intermediate
It's midnight and I'm alone in the kitchen eating a cold potato scallop. Coach O'Call would say something like, 'That's not what I expect from a scholarship girl!' because I have to be up for squad training in five hours and I'm not supposed to go near potato scallops, and--oh, yeah--it's my fifth. Cat has recently started at a new school on a sports scholarship, and she's feeling the pressure of early morning training sessions and the need for total commitment. Fanny loves to swim and she lives for racing, but family chores and low expectations for girls make it very hard for her to fit in even the occasional training session. Cat and Fanny have never met. They both live in the same Sydney suburb, but in different worlds, or at least different times: Cat in current-day Sydney, and Fanny in 1908. But one day, time slips and they swap places. As each girl lives the other's life, with all the challenges and confusion it presents, she comes to appreciate and understand herself and the role of swimming in her own life. Narrated in alternating chapters by Cat and Fanny, Elsewhere Girlsis a moving and funny story of two girls with a deep connection, one based on the Australian Olympic champion, Fanny Durack. It's a fresh and engaging exploration of the challenges and pressures for young women growing up in the past and today. Emily Galeand Nova Weetmanare friends and writers. They both live in Melbourne--at the same time--and they love swimming. Emily has been involved in the children's book industry for twenty years. Her books include Eliza Boom's Diary, Girl, Aloud, Steal My Sunshineand The Other Side of Summerand its companion novel I Am Out with Lanterns. Nova has written thirteen books for young adults and children. Her middle grade books include the much-loved novels The Secrets We Keep, The Secrets We Shareand Sick Bay. ...Show more
$15.99
AUD
Category: Childrens Intermediate | Series: Lola Online
MEET LOLA. Lola has her own YouTube channel, a little brother, and a lot to say. Oh, and a rather unusual country-music loving cat, Stampy. It's time for Lola's first double digits birthday-which should mean double the fun, right? WRONG. Because when Lola's crazy number one fan hijacks the party plans, it could end up meaning... double the trouble! ...Show more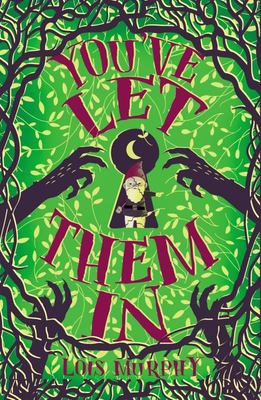 $16.99
AUD
Category: Childrens Intermediate
Scott is in shock when his family — his father Leo, sister Natalie, the twins and their stepmother Sally — move to a rundown old house on the outskirts of town.The garden is a menacing jungle that refuses to be tamed. An ancient gnome in its midst supposedly stands guard against lurking secrets, much to Scott's disgust and Sally's delight.When strange and scary things start occurring and the creatures from the trees begin to invade the house, Scott must face the peril of an unknown force that threatens to turn their world upside down.'Gripping, suspenseful, genuinely scary - with an unexpected seam of humour running all the way through.' — Susan Green, author of the Verity Sparks series ...Show more
$16.99
AUD
Category: Childrens Intermediate
An exquisite, heartbreakingly beautiful gem of a novel for anyone who loved Wonder, Lenny's Book of Everything, A Monster Calls or When You Reach Me.'Heart-twisting and hopeful, bursting with big feelings and gentle magic. This is a special book from a powerful, compassionate new voice in children's lit erature, destined to be read and loved for generations and held close in many hearts (including mine).' - Jessica Townsend, New York Times bestselling author of the Nevermoor seriesMeixing Lim and her family have arrived at the New House in the New Land, inherited from First Uncle who died tragically and unexpectedly while picking oranges in the backyard. Everything is vast and unknown to Meixing and not in a good way, including the house she has dubbed Big Scary. She is embarrassed by the second-hand shoes given to her by the kind neighbours, has trouble understanding the language at school, and with fitting in and making new friends. Her solace is a glasshouse in the garden that inexplicably holds the sun and the moon and all the secrets of her memory and imagination. Her fragile universe is rocked when tragedy strikes and Ma Ma refuses to face the world outside. Meixing finds herself trapped within the shrinking walls of Big Scary. Her parents said this would be a better life for them all, but it feels like the worst and most heart-breaking experience of Meixing's entire existence. Surviving will take all the resilience and inner belief of this brave girl to turn their world around. ...Show more
$16.99
AUD
Category: Childrens Intermediate | Series: The Mysterious Benedict Society
The New York Times bestselling Mysterious Benedict Society series returns for a triumphant fourth adventure! After starring in three adventures, the inimitable quartet of Reynie, Sticky, Kate, and Constance haven't had a mission together in some time. But with the arrival of a new Society member - and a new threat - they must reunite to face dilemmas more dangerous than ever before, including the return of the villainous Mr Curtain and his Ten Men and a formidable enemy with a mystifying ability to track their every move. ...Show more
$16.99
AUD
Category: Childrens Intermediate
When Clio's town in Bronze Age Crete is threatened by seafaring raiders, she faces the greatest sacrifice of all. Can Clio, her herd of horses and a new young friend find a way to change their destinies? Another wonderfully engaging historical middle fiction adventure from the author of Dragonfly Song a nd Nim's Island.   If she had stayed to load the kiln as she should have, she'd never have seen the ship. Mama said the ship still would have been there, so everything had to happen the way it did. But that's not true. Clio saw it, and the world changed.When a raiders' ship appears off the coast, the goddess demands an unthinkable price to save the town - and Clio's grandmother creates a sacred statue to save Clio's life.But Clio is torn between the demands of guarding the statue and caring for her beloved horses. Disabled in an accident, she must try to put aside her own grief at no longer being able to ride - and in the process, save a friend's life and stop a war.Rippling with emotion and drama, war and resistance, fear and determination, this novel is a brilliant companion to the highly acclaimed Dragonfly Song and Swallow's Dance. ...Show more
Paws
by Kate Foster
$16.99
AUD
Category: Childrens Intermediate
At home, Alex's best friend is Kevin the cockapoo, although what he wants most of all is a friend at school. But that is harder than he ever expected. A touching story about learning that friendship isn't one size fits all and is often found where you least expect it. Everything is changing for 11-year- old Alex and, as an autistic person, change can be terrifying. With the first day of high school only a couple of months away, Alex is sure that having a friend by his side will help. So, he's devised a plan - impress the kids at school by winning a trophy at the PAWS Dog Show with his trusty sidekick, Kevin. This should be a walk in the park . . . right?   ...Show more
$16.99
AUD
Category: Childrens Intermediate | Series: The Violet Veil Mysteries
A breakout new detective series, from the author of the spine-tingling Scarlet and Ivy series, beautifully illustrated by Hannah Peck. Violet Veil wants nothing more than to prove her worth and become her father's apprentice at Veil & Sons Undertakers. And one rain-soaked night she gets her chance when she meets a boy, Oliver, who is wandering around the graveyard. Only, the last time Violet saw Oliver, he was indoors and very much dead, waiting to be buried. Victoria has just found her first case, and it doesn't get bigger than this: can she, with the help of her dog, Bones, help Oliver solve his own 'murder'? ...Show more
$16.99
AUD
Category: Childrens Intermediate
From one of Australia's best-loved storytellers comes an exciting mystery adventure story set in 1874 about the Cobb & Co. It's a dark and dangerous journey for the Cobb and Co night mail coach, but when his coach-driver father is injured, young Jem Donovan must take the reins.Surely a boy like Jem can't handle a team of four horses and guide the coach on a rough bush track through fog and untold dangers? But there are six passengers on the coach tonight, each with a secret. And if Jem can't get them all to their destination by morning, the seventh secret could be deadly ...   ...Show more