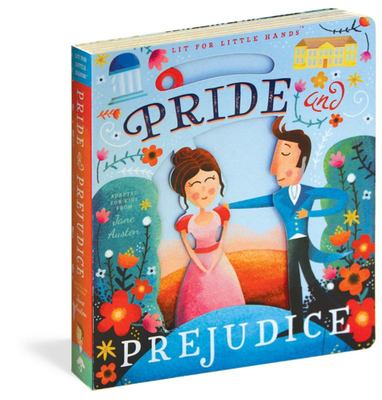 $19.99
AUD
Category: Childrens Board | Series: Lit for Little Hands
To be fond of dancing was a certain step towards falling in love. --Pride and Prejudice, Jane Austen Filled with interactive wheels and pull-tabs and lavishly illustrated, Lit for Little Hands: Pride and Prejudice is an unprecedented kid's introduction to Jane Austen's beloved classic novel. Unlike many board books that tackle the classics, Lit for Little Hands tells the actual story in simple, engaging prose. Goregous pastoral illustrations transport the reader to the fields and estates of Lizzy's England, while tons of interactive elements invite kids to spin the dancers at the ball, care for Jane, open a shocking letter, and more! Austen fans will be delighted by the book's attention to detail and clever use of original dialog. And the book's use of super-sturdy board means everyone can enjoy this tale of wit and romance over . . . and over . . . and over again! ...Show more
$14.99
AUD
Category: Childrens Board
Where has Stick Man gone? Can you find him? Lift the colourful felt flaps in this fun chunky board book, perfect for small hands, until you find Stick Man! While there is so much fun to be had, this board book will also help increase hand-eye co-ordination, develop speech and aid learning through repeti tion. ...Show more
Sharkblock
by Christopher Franceschelli; Peskimo (Illustrator)
$21.99
AUD
Category: Childrens Board | Series: An\Abrams Block Book Ser.
Learn about different shark species and habitats in this fin-tastic addition to the bestselling Block book series In this follow-up to Alphablock, Countablock, Dinoblock, Cityblock, Buildablock, Farmblock, and Loveblock, readers will learn all about shark species, habitats, diets, and more. In keeping w ith the rest of the series, Sharkblock features die-cut pages, gatefolds, and the charming art of British design team Peskimo. Among the sharks featured are great whites, Greenland sharks, nurse sharks, reef sharks, sand tiger sharks, catsharks, mako sharks, whale sharks, and even the gigantic extinct megalodon ...Show more
$14.99
AUD
Category: Childrens Board
Lift the felt flaps and search for Zog in this fun board book. Filled with felt flaps for children to lift, this book is perfect for tiny hands! Story time with children can increase hand-eye co-ordination, develop speech and aid learning through repetition.
$14.99
AUD
Category: Childrens Board
I love your quiet stories, songs sung loud in the rain. No one can hug like you, Mumor makes me feel the same. Brave mums, playful mums, cuddly mums, quiet mums - every mum is special in her own way. Charming, heartfelt and delightful, There's Only One Mum Like You is a tribute to the unique magic of mu ms, now in board book format for the first time!   ...Show more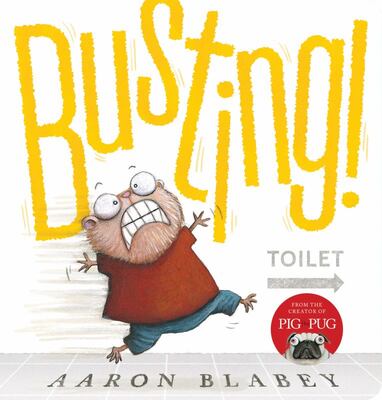 $9.99
AUD
Category: Childrens Board
Lous not having a great dayhes busting for the loo to do his do, but the loo has too long a queue! So what on earth is Lou to do? Another laugh-out-loud book from the one-and-only Aaron Blabey!    
$14.99
AUD
Category: Childrens Board
With Bluey away for the day, can Bingo find a way to play by herself? A board book with a special puzzle surprise. 
Countablock
by Christopher Franceschelli; Peskimo
$21.99
AUD
Category: Childrens Board | Series: Alphablock Ser.
Following on the heels of the successful alphabetic phenomenon, Countablock features thick pages cut into the shape of each number, creating a sort of peek-through guessing game around the number form itself. One egg becomes...one chick!   From snowmen to puddles and acorns to oaks, quantities are ill ustrated twice: both before and after their "transformations." As children interact with the pages, they will familiarise themselves not only with the numbers 1-100 and associated quantities, but with each numeral's physicality -- angles, holes and curves, both front and back.   Illustrated by hip British design team Peskimo, this fresh take on the 1-2-3s encourages readers to manipulate numbers in a whole new way. ...Show more
$12.99
AUD
Category: Childrens Board
Welcome, child! is Sally Morgan's beautiful and heartfelt celebration of the love we feel for a new child. Simple, elegant and adorable, this stunning board book is the perfect story to share as a family and the sweetest way to welcome a little one to the world. Sally Morgan's colourful and beautiful ar twork depict love using a bright colour palette of happy birds, dancing stars and hearts that shine and the gentle lilt of her text echoes the deep joy of new life.  Full of unconditional affection that will stand the test of time, this book is the perfect gift for a newborn and an absolute joy to read over and over again.       Birds sing songs of delight to greet you.    Flowers dance with joy to celebrate you. ...Show more
$9.99
AUD
Category: Childrens Board
Eww! What a stinker! Pig isn't just the world's greediest Pug, he's the DIRTIEST too. It's high time he had a bath! But try telling Pig that...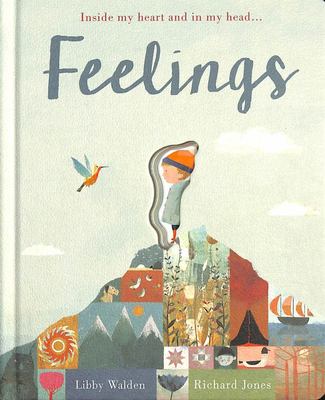 $14.99
AUD
Category: Childrens Board
What you feel is who you are...    Explore the world of emotions with this stunning peep-through book. The lyrical text and enchanting illustrations bring each emotion to life to help children understand the universal and unique nature of feelings.
$16.99
AUD
Category: Childrens Board | Series: Little Finger Puppet Board Book
Meet Baby Orca Where does Baby Orca swim? How does Baby Orca like to play? Follow along as he experiences his world, from playtime to bedtime. The simple, comforting stories in this go-to baby gift series have made it a multimillion seller. Featuring a permanently attached plush finger puppet, each volu me offers parents and children a fun, interactive way to play and read as they build a lifelong love of books together. ...Show more