$26.99
AUD
Category: Travel
In The Art of Being a Tourist at Home, Jenny Herbert takes us on a journey through our neighbourhood streets and our local parks, through museums and libraries, art galleries and bookshops. There's wonder to be found in the theatre and music-making all around us, vibrancy in fresh-food markets, new frie nds to meet through hobbies and clubs, and so many lifetime learning opportunities to be had – all without the stress involved in planning a holiday.  After all, why do we travel in the first place? It's an urgent question in these days of climate crisis and global instability. Staying closer to home makes good sense: it's cheaper, easier, less stressful and better for our health as well as the health of the planet. But Jenny doesn't suggest that we should abandon all future travel plans. Instead, she shows travellers of all kinds how we can still harness the spirit of travel through the art of the 'staycation'. With beautiful illustrations throughout, The Art of Being a Tourist demonstrates that travelling at home offers the greatest potential for us to discover what contributes to our wellbeing and our happiness. A thoughtful book that celebrates 'staycations' at a time when the world is grappling with the future of travel.   ...Show more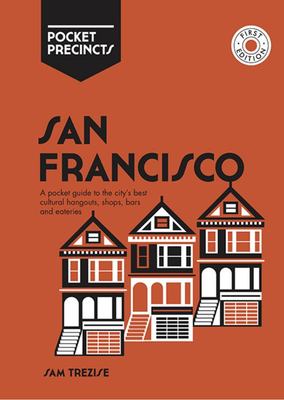 $19.99
AUD
Category: Travel | Series: Pocket Precincts Ser.
San Francisco is a city that needs little introduction. Author Sam Trezise points you in the right direction around the Golden City, paying equal homage to the iconic places and current trends that make this city so progressive. Discover the heart of the downtown area with its stalwart diners and dive b ars, take a cable car across the city's undulating streets, or let the effects of Silicon Valley and tech giants like Google sink in while you shop in some of the best high-end designer shops and vintage stores to be found anywhere in the US. San Francisco Pocket Precincts is your curated guide to the city's best cultural, shopping, eating and drinking experiences. This guide includes a selection of 'field trips' encouraging you to venture further afield to the outer Bay Areas, the Napa Valley wine region and Yosemite National Park. ...Show more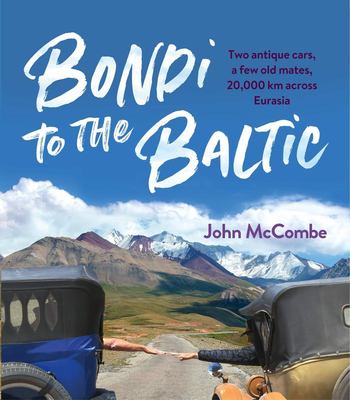 $32.95
AUD
Category: Travel
Two antique cars, a few old mates and the journey of a lifetime. Take a couple of vintage cars and their owners' determination to drive them on a pilgrimage from Australia to Finland and you have a fascinating story told through photos and the distillation of blogs and diary entries by some foolhardy, a dventurous blokes. Starting out from Thailand, their travels took them through Laos, China, Kyrgyzstan, Kazakhstan, Uzbekistan, Turkmenistan, Azerbaijan, Georgia, Armenia, Russia and Finland - a six-month journey spread over two legs in successive years. Told in an engaging, self-deprecating and personal style, the reader enters the journey, every step of the way: following the ancient Silk Road route into the mountains of south-west and western China and the Tibetan Plateau where Muslim and Buddhist communities have lived for centuries, through the '-stans', and beyond. Many an adventure, impossibly sticky situations, near misses and regular mechanical breakdowns were inevitably resolved with the support and civility towards this motley group of travellers in their ancient cars, by locals renowned for their hospitality. Nothing was ever too much trouble. They had no sponsor, no professional photographer or filmmaker, no journalist to publish the story, no 'name' to add fame and celebrity, no contract in the pocket for a coffee table book with quality photos and deep, or informed historical and cultural insights, and no travelling mechanical workshop. There was just a determination to get each of these old cars to Helsinki in one piece and smell the roses along the way. A must-read for men (and women) who dream … ...Show more
$29.99
AUD
Category: Travel
Pip and Shannon dreamed of living the good life. They wanted to slow down, grow their own food, and spend more time with the people they love. But jobs and responsibilities got in the way: their chooks died, their fruit rotted, and Pip ended up depressed and in therapy. So they did the only reason able thing – they quit their jobs, pulled the children out of school and went searching for la dolce vita in Italy. One Italian Summer is a warm, funny and often poignant story of a family's search for a better way of living in the homes and on the farms of strangers. Pip sleeps in a woodshed, feasts under a Tuscan sun, works like a tractor in Calabria and, eventually, finds her dream – though it's not at all the one she expected.   ...Show more
$34.99
AUD
Category: Travel
Lonely Planet Best Day Walks New Zealand is your passport to 60 easy escapes into nature. Stretch your legs away from the city by picking a walk that works for you, from just a couple of hours to a full day, from easy to hard. Wind your way around volcanoes, feast your eyes on dramatic vistas, and scale breathtaking mountains. Get to the heart of New Zealand and begin your journey now! Inside Lonely Planet Best Day Walks New Zealand Travel Guide:  Colour maps and images throughout Special features - on New Zealand's highlights for walkers, kid-friendly walks, accessible trails and what to take Best for... section helps you plan your trip and select walks that appeal to your interests Region profiles cover when to go, where to stay, what's on, cultural insights, and local food and drink recommendations to refuel and refresh. Featured regions include: The North, Central North Island, Southern North Island, Top of the South, Canterbury, West Coast, Otago, The South Essential info at your fingertips - walk itineraries accompanied by illustrative maps are combined with details about walk duration, distance, terrain, start/end locations and difficulty (classified as easy, easy-moderate, moderate, moderate-hard, or hard) Over 65 maps The Perfect Choice: Lonely Planet Best Day Walks New Zealand, our most comprehensive guide to walking in New Zealand, is perfect for those planning to explore New Zealand on foot. Looking for more information on New Zealand? Check out Lonely Planet New Zealand guide for a comprehensive look at what the country has to offer. ...Show more
$39.99
AUD
Category: Travel | Series: Ultimate Ser.
Ultimate Cycling Trips: World features 20 handpicked destinations for the best slow travel on two wheels.  Including detailed descriptions, suggested itineraries, maps, photos and even interviews with world cyclists, the Ultimate Cycling Trips: World is the perfect guide for planning your own cycling a dventure. There are trips to suit every fitness level, from riding through the Italian and French Riviera, to Canada's wildlife-rich Icefields Parkway, and the volcanic island of Jeju off the southern tip of South Korea.   As we grow more anxious about our planet, author Andrew Bain offers cycling trips as one way to minimize our environmental impact while on holiday. If that wasn't enough, there are also the added benefits of improving your fitness and becoming more immersed in your surroundings.   Now has never been a better time to see the world by bike.   ...Show more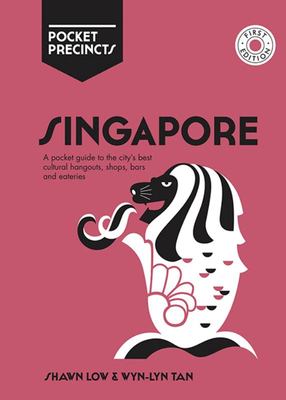 $19.99
AUD
Category: Travel | Series: Pocket Precincts Ser.
Singapore might be small in size, but it definitely packs in plenty of excitement, while also being firmly rooted in its traditions. Here, sleek skyscrapers sit aside heritage-protected temples, mosques and churches. You can shop to your heart's content before recharging with a plate of Michelin-starred chicken rice in a hawker centre, and then satiate your cultural appetite with a spot of museum and gallery hopping. If museums aren't your thing, go for a walk through the kitschy neon-lit 'supertrees' at Gardens by the Bay, or fawn over giant pandas at the Singapore Zoo. Singapore Pocket Precincts is your curated guide to the city's best cultural, shopping, eating and drinking experiences. This guide also includes a selection of 'field trips' encouraging you to venture further to the islands of Pulau Ubin and Sentosa. ...Show more
$34.99
AUD
Category: Travel | Series: Travel Guide Ser.
Lonely Planet Best Day Walks Australia is your passport to 60 escapes into nature. Stretch your legs away from the city by picking a walk that works for you, from just a couple of hours to a full day, from easy to hard. Stroll vine-striped hillsides, discover hidden coastlines, or explore the Outback. G et to the heart of Australia and begin your journey now!   Inside Lonely Planet Best Day Walks Australia Travel Guide:  Colour maps and images throughout Special features - on Australia's highlights for walkers, kid-friendly walks, accessible trails and what to take Best for... section helps you plan your trip and select walks that appeal to your interests Region profiles cover when to go, where to stay, what's on, cultural insights, and local food and drink recommendations to refuel and refresh. Featured regions include: Sydney & Around, Byron Bay to the Sunshine Coast, The Daintree & the Far North, the Outback, The Kimberley & Pilbara, Southwest Forests to the Sea, Flinders to Fleurieu, Grampians to the High Country, the Prom to the Great Ocean Road, and Tasmania Essential info at your fingertips - walk itineraries accompanied by illustrative maps are combined with details about walk duration, distance, terrain, start/end locations and difficulty (classified as easy, easy-moderate, moderate, moderate-hard, or hard) Over 70 maps   The Perfect Choice: Lonely Planet Best Day Walks Australia, our most comprehensive guide to walking in Australia, is perfect for those planning to explore Australia on foot. Looking for more information on Australia? Check out Lonely Planet Australia guide for a comprehensive look at what the country has to offer.    ...Show more
$100.00
AUD
Category: Travel
A colorful journey through the first decade of Gray Malin's vibrant photography career Gray Malin: The Essential Collection celebrates the first decade of work from bestselling photographer Gray Malin. This new collection features beloved images from his most iconic shoots, as well as new material that has never been seen or published. Journey high above Manhattan's skyline, return to the sunny beaches of Positano, and take a stroll through the Parker Palm Springs with Malin's unforgettable four-legged hosts. With vibrant imagery from all seven continents and stories of how each collection was made, this stunning volume will invite you into the colorful world of Gray Malin and help make every day a getaway.   ...Show more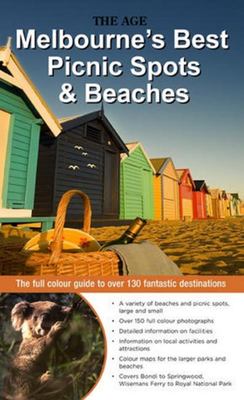 $29.95
AUD
Category: Travel | Series: Outdoor Guides
Melbourne has some of the most beautiful parks & coastline in the world. There are many places to spread out a blanket or towel, unpack a hamper & soak up the great Australian outdoors. In this book you'll find the very best of them. From the inner city to the outer suburbs & key areas beyon d, wether North, South, East or West. Melbourne has ... ...Show more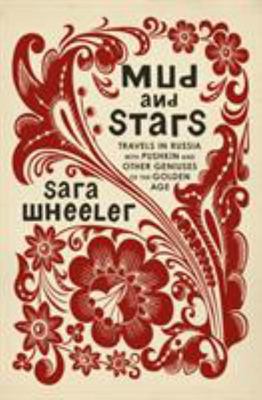 $35.00
AUD
Category: Travel
To write this book award-winning writer Sara Wheeler travelled across eight time zones in Russia, from rinsed north-western beetroot fields and far-eastern Arctic tundra where Chukchi still hunt walrus to the cauldron of ethnic soup that is the Caucasus. Her guides were the writers of the Golden Age, Pu shkin to Tolstoy via Gogol and Turgenev (broadly, the period between 1800 and 1910). Mostly, on her travels, she used homestays, spending many months in fourth-floor 1950s apartments with windowless bathrooms, sprawled on sofas with her hosts, watching television, her new friends bent over devices and moaning about Ukraine. She wrote Mud and Stars at a time of deteriorating relations between the West and Russia. Nationalism has besieged the country. People she stayed with or met on trains had no illusions about the kleptocracy under which they lived, but as they watched flickering images of Putin bending a piece of metal with his bare hands, the reprise was always, 'Yes, he's a monster. But he's our monster.' In these pages Wheeler searches for a Russia not in the news - a Russia of common humanity and daily struggles. Her aim is to show how the writers of the Golden Age represent their country, then and now. In doing so she resolved to give the 'ordinary' people of Russia - a country that occupies one sixth of the earth's land surface - a voice. Wheeler followed nineteenth-century footsteps in order to make connections between then and now, between the places where flashing-epauletted Lermontov died in the aromatic air of Pyatigorsk and sheaves of corn still stand like soldiers on a blazing afternoon, just like they do in Gogol's stories. On the Trans-Siberian in winter she crunched across snowy platforms to buy dried fish from babushki, and in summer sailed the Black Sea where dolphins leapt in front of violet Abkhazian peaks. There is a Russian literal landscape, and its emotional counterpart. Mud and Stars explores both. ...Show more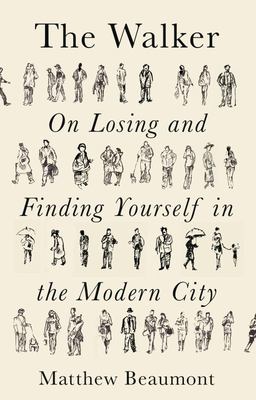 $39.99
AUD
Category: Travel
A literary history of walking From Dickens to Zizek   There is no such thing as the wrong step; every time we walk we are going somewhere. Moving around the modern city becomes more than from getting from A to B, but a way of understanding who and where you are. In a series of riveting intellectual ramb les, Matthew Beaumont, retraces a history of the walker.   From Charles Dicken's insomniac night rambles to wandering through the faceless, windswept monuments of the neoliberal city, the act of walking is one of escape, self-discovery, disappearances and potential revolution. Pacing stride for stride alongside such literary amblers and thinkers as Edgar Allen Poe, Andrew Breton, H G Wells, Virginia Woolf, Jean Rhys and Ray Bradbury, Matthew Beaumont explores the relationship between the metropolis and its pedestrian life. He asks can you get lost in a crowd? It is polite to stare at people walking past on the street? What differentiates the city of daylight and the nocturnal metropolis? What connects walking, philosophy and the big toe? Can we save the city - or ourselves - by taking the pavement? ...Show more