$49.99
AUD
Category: Science
A groundbreaking and timely analysis of how science works and how we can preserve its power to grow our knowledge Over the last three centuries, huge leaps in our scientific understanding and, as a result, in our technology have completely transformed our way of life and our vision of the universe. Why is science so powerful? And why did we take so long to invent it - two thousand years after the invention of philosophy, mathematics and other disciplines that are the mark of civilization? The Knowledge Machine gives a radical answer, exploring how science calls on its practitioners to do something not supremely rational but rather apparently irrational: strip away all previous knowledge - such as theological or metaphysical beliefs - in order to channel unprecedented energy into observation and experiment. Rich with tales of discovery and misadventure, like Yuval Noah Harari's Sapiens, Strevens's stimulating and highly original investigation reframes what we thought we knew about the origins of the modern world. 'Powerful, bracingly argued and important. There is something here for everyone -- for the expert, who will be challenged to rethink what science really is; for the layperson, who will rejoice in Strevens's deft and witty storytelling; and for the student, who will find a friendly and authoritative guide to Newton, Einstein, Popper, Kuhn, and all that' Jim Holt, author of Why Does the World Exist? ...Show more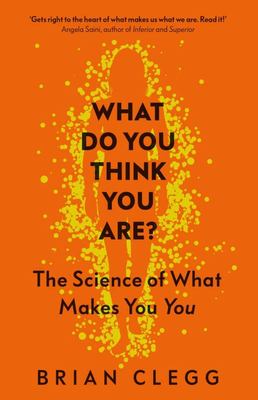 $32.99
AUD
Category: Science
The popular science equivalent of the TV show Who Do You Think You Are?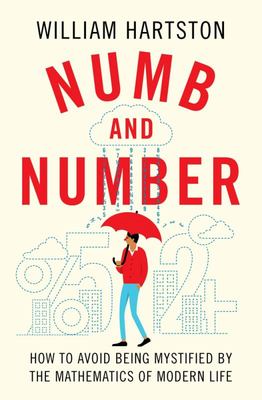 $29.99
AUD
Category: Science
'A wise, witty and insightful guide to clear thinking amid a deluge of percentages and probabilities.' Ian Stewart Like it or not, our lives are dominated by mathematics. Our daily diet of news regales us with statistical forecasts, opinion polls, risk assessments, inflation figures, weather and climat e predictions and all sorts of political decisions and advice backed up by supposedly accurate numbers. Most of us do not even pause and question such figures even to ask what they really mean and whether they raise more questions than they answer. In this simple guide for anyone numbed by numbers, William Hartston reveals with clarity and humour why the figures being flung at us may not tell the whole story. Along the way he explains common mathematical terms, solves common mathematical problems and shows how to steer a safe path through the minefield of mathematics that surrounds us.   ...Show more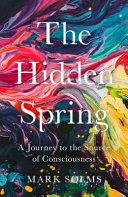 $32.99
AUD
Category: Science
A revolutionary new explanation for sentience from the neuroscientist who discovered how the brain dreams.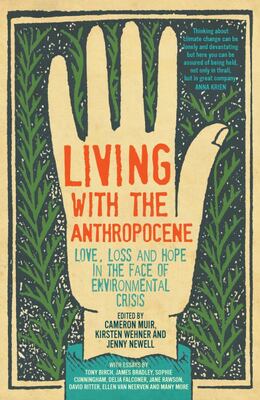 $34.99
AUD
Category: Science
Australia — and the world — is changing. On the Great Barrier Reef corals bleach white, across the inland farmers struggle with declining rainfall, birds and insects disappear from our gardens and plastic waste chokes our shores. The 2019–20 summer saw bushfires ravage the country like never before and young and old alike are rightly anxious. Human activity is transforming the places we live in and love.In this extraordinarily powerful and moving book, some of Australia's best-known writers and thinkers — as well as ecologists, walkers, farmers, historians, ornithologists, artists and community activists — come together to reflect on what it is like to be alive during an ecological crisis. They build a picture of a collective endeavour towards a culture of care, respect, and attention as the physical world changes around us. How do we hold onto hope?Personal and urgent, this is a literary anthology for our age, the age of humans.Contributors include:Michael Adams — Nadia Bailey — Saskia Beudel — Tony Birch — James Bradley — Jo Chandler — Adrienne Corradini — Sophie Cunningham — John Dargavel — Penny Dunstan — Delia Falconer — Laura Fisher — Suzy Freeman-Greene — Andrea Gaynor — Joëlle Gergis — Billy Griffiths — Ashley Hay — Justine Hyde — Lucas Ihlein — Jennifer Lavers — Ian Lunt — George Main — Cameron Allan Mckean — Gretchen Miller — Ruth A. Morgan — Stephen Muecke — Cameron Muir — Jenny Newell — Emily O'gorman — Kate Phillips — Alison Pouliot — Jane Rawson — Annalise Rees — Lauren Rickards — David Ritter — Libby Robin — John Charles Ryan — Katrina Schlunke — Ray Thompson  —  Angela Tiatia  —  Ellen Van Neerven  —  Adriana Vergés  —  Kirsten Wehner  —  Gib Wettenhall  —  Josh Wodak —  Kate Wright 'Living with the Anthropocene is an illuminating deep-dive in this 'storm of our own making'. With such a diverse and expansive collection of voices, what makes this book stand out is its unity. Thinking about climate change can be lonely and devastating but here you can be assured of being held, not only in thrall, but in great company.' — Anna Krien'An important book that speaks to our time.' — Tim Flannery'With this marvellous book the term Anthropocene loses its academic tinge to become a pervasive and pressing reality. A pantheon of Australia's finest environmental writers reveals the haunting personal costs of living in a world that humans have already turned upside down.' — Iain McCalman'Scientists originated the term and concept of the Anthropocene. But this work takes a much deeper dive into what the Anthropocene really means for us humans now and into the future, and – importantly – what the Anthropocene means for the rest of life with which we share this planet.' — Will Steffen   ...Show more
$19.99
AUD
Category: Science
Astrophysicist Neil deGrasse Tyson has attracted one of the world's largest online followings with his fascinating, widely accessible insights into science and our universe. Now, Tyson invites us to go behind the scenes of his public fame by unveiling his candid correspondence with people across the glo be who have sought him out in search of answers. In this hand-picked collection of 100 letters, Tyson draws upon cosmic perspectives to address a vast array of questions about science, faith, philosophy, life, and of course, Pluto. His succinct, opinionated, passionate, and often funny responses reflect his popularity and standing as a leading educator. Tyson's 2017 best seller Astrophysics for People in a Hurry offered more than one million readers an insightful and accessible understanding of the universe. Now, revealing Tyson's most candid and heartfelt writing yet, Letters from an Astrophysicist introduces us to a newly personal dimension of Tyson's quest to understand our place in the cosmos. The full list of narrators includes Victor Bevine, Gabriel Vaughan, Lauren Fortgang, Neil Hellegers, Kevin Free, Vikas Adam, Nick Sullivan, Gabra Zackman, Allyson Johnson, Brandon Rubin, and Piper Goodeve. ...Show more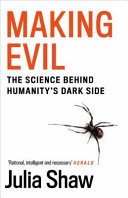 $22.99
AUD
Category: Science
How to understand the deviance that lies in ourselves and others - an original and rigorous exploration of the darkest recesses of the human mind, from the co-host of Bad People.
$22.99
AUD
Category: Science
'A superbly written, riveting book.' Martin Rees Searching for the fundamental laws of the universe, physicists have found themselves developing ambitious mathematical ideas. But without observation and experiment as their guide, are they now doing 'fairy-tale physics' as their detractors claim? In The Universe Speaks in Numbers, Graham Farmelo argues that today's greatest scientific minds are working in a tradition that dates back to Newton. He takes us on an adventure, from the Enlightenment to the breakthroughs of Einstein and Dirac, to the work of modern physicists and mathematicians shedding light on each other's disciplines, to their mutual surprise and excitement. This blossoming relationship is responsible for huge advances in our understanding of space and time - and as Farmelo explains, could redefine reality as we know it. ...Show more
$39.99
AUD
Category: Science
The extraordinary true story of five women who met in Oxford at the dawn of the 20th century, and set out to explore the furthest reaches of the known world.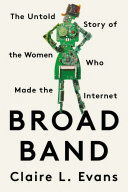 $29.99
AUD
Category: Science
If you loved Hidden Figures or The Rise of the Rocket Girls, you'll love Claire Evans' breakthrough book on the women who brought you the internet--written out of history, until now."This is a radically important, timely work," says Miranda July, filmmaker and author of The First Bad Man.The history of the internet is more than just alpha nerds, brogrammers, and male garage-to-riches billionaires. Female visionaries have always been at the vanguard of technology and innovation. In fact, women turn up at the very beginning of every important wave in technology. They may have been hidden in plain sight, their inventions and contributions touching our lives in ways we don't even realize, but they have always been part of the story.In a world where tech companies are still male-dominated and women are often dissuaded from STEM careers, Broad Band shines a much-needed light on the bright minds history forgot, from pioneering database poets, data wranglers, and hypertext dreamers to glass ceiling-shattering dot com-era entrepreneurs. Get to know Ada Lovelace, who wove the first computer program in 1842, and Grace Hopper, the tenacious mathematician who democratized computing after World War II. Meet Elizabeth "Jake" Feinler, the one-woman Google who kept the earliest version of the Internet online, and Stacy Horn, the New York cyberpunk who ran one of the world's earliest social networks out of her New York City apartment in the 1980s.Join the ranks of the pioneers who defied social convention to become leaders of the tech revolution. This electrifying corrective to tech history introduces us all to our long-overlooked tech mothers and grandmothers--showing us that if there's a "boy's club" that dominates Silicon Valley today, it's an anachronism. ...Show more
$22.99
AUD
Category: Science
THE NO.1 SUNDAY TIMES BESTSELLER. 'A beautiful little book by a brilliant mind'- DAILY TELEGRAPH. 'Effortlessly instructive, absorbing, up to the minute and - where it matters - witty'- GUARDIAN. The world-famous cosmologist and #1 bestselling author of A Brief History of Time leaves us with his final thoughts on the universe's biggest questions in this brilliant posthumous work. Is there a God? How did it all begin? Can we predict the future? What is inside a black hole? Is there other intelligent life in the universe? Will artificial intelligence outsmart us? How do we shape the future? Will we survive on Earth? Should we colonise space? Is time travel possible? Throughout his extraordinary career, Stephen Hawking expanded our understanding of the universe and unravelled some of its greatest mysteries. But even as his theoretical work on black holes, imaginary time and multiple histories took his mind to the furthest reaches of space, Hawking always believed that science could also be used to fix the problems on our planet. And now, as we face potentially catastrophic changes here on Earth - from climate change to dwindling natural resources to the threat of artificial super-intelligence - Stephen Hawking turns his attention to the most urgent issues for humankind. Wide-ranging, intellectually stimulating, passionately argued, and infused with his characteristic humour, Brief Answers to the Big Questions, the final book from one of the greatest minds in history, is a personal view on the challenges we face as a human race, and where we, as a planet, are heading next. A percentage of all royalties will go to charity. ...Show more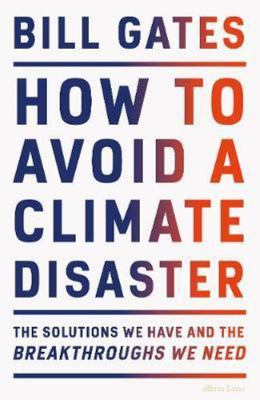 $39.99
AUD
Category: Science
Bill Gates shares what he's learned in more than a decade of studying climate change and investing in innovations to address the problems, and sets out a vision for how the world can build the tools it needs to get to zero greenhouse gas emissions.   Bill Gates explains why he cares so deeply about cli mate change and what makes him optimistic that the world can prevent the worst impacts of the climate crisis. Gates says, "we can work on a local, national, and global level to build the technologies, businesses, and industries to avoid the worst impacts of climate change." His interest in climate change is a natural outgrowth of the efforts by his foundation to reduce poverty and disease. Climate change, according to Gates, will have the biggest impact on the people who have done the least to cause it. As a technologist, he has seen first-hand how innovation can change the world. By investing in research, inventing new technologies, and by deploying them quickly at large scale, Gates believes climate change can be addressed in meaningful ways. According to Gates, "to prevent the worst effects of climate change, we have to get to net-zero emissions of greenhouse gases. This problem is urgent, and the debate is complex, but I believe we can come together to invent new carbon-zero technologies, deploy the ones we have, and ultimately avoid a climate catastrophe." ...Show more