$9.95
AUD
Category: Reference | Series: Back to Basics
The Back to Basics NAPLAN-style series provides children with the opportunity to practise NAPLAN-style questions in readiness for the Year 5 NAPLAN Language Conventions test. The books have been written to review and practise the key spelling, grammar and punctuation skills required to approach the test confidently and successfully. Each book includes: A pre-test, to help pin-point any areas of weakness; Spelling, Grammar and Punctuation sections, each with 8 units and 2 mini tests; An 8 page pull-out NAPLAN-style test for timed practice. The units all include explanations of each new concept with examples and practice opportunities before children are asked to answer the questions. Answers for all of the units and tests are provided at the back of the book. ...Show more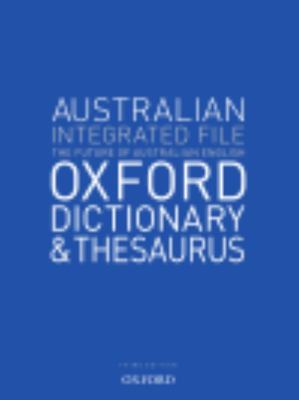 $37.50
AUD
Category: Reference | Series: Australian Dictionaries/Thesauruses/Reference
Edited at the Australian National Dictionary Centre in Canberra, this innovative reference book is a dictionary and thesaurus in a single, easy-to-use volume. It comes in a handy file format that clips into student's ring-binders. This new edition contains:Hundreds of new and revised entriesA new gramma r and reference guide aligned to the Australian Curriculum - EnglishA new alpha-find feature to help students navigate the text with ease ...Show more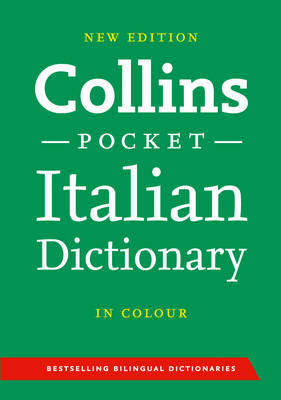 $19.99
AUD
Category: Reference | Series: Collins Pocket
Collins Pocket Italian Dictionary offers excellent coverage of today's language and usage. Clear presentation and colour layout allow maximum accessibility in a portable, hard-wearing format. Features include: * All the latest words in both languages, such as downloadable, Wi-Fi in English, and faccina, riscrivibile in Italian * Full GCSE coverage * An in-depth and up-to-date supplement with information about Italy, its people and its language to help you take your learning to the next level * Help with Italian verbs * Clear, colour layout, useful examples, language and cultural notes Collins Pocket Italian Dictionary has been designed to give travellers, business people and the general user alike all the information they need in a portable, hard-wearing format. It includes all the latest words reflecting changes in modern lifestyle, as well as all the features you would expect from a Collins dictionary: an easy-to-read colour layout, special treatment of key words such as can, that, di, fare, notes about life in Italian-speaking countries and warnings on commonly confused words. An in-depth and up-to-date supplement helps you to develop your knowledge of Italian and your confidence in the language, with a section on common translation difficulties to guide you. There is information on pronunciation and improving your fluency, as well as the words and phrases you will need in different situations, like sending an email or making a phone call. The supplement also gives you an insight into Italy, its people and other Italian-speaking countries. Verb tables show all verb forms for the most common Italian verbs and give examples of how these are used. Also available in the Collins Italian dictionary range are Collins Italian School Dictionary, Collins Easy Learning Italian Dictionary, Collins Italian Dictionary & Grammar and Collins Italian Phrasebooks for mobile phone and iPod. ...Show more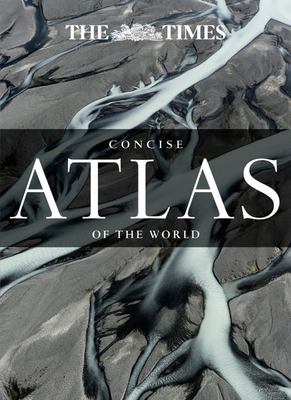 $179.99
AUD
Category: Reference | Series: The\Times Atlases Ser.
A fully revised and updated thirteenth edition of this major world atlas in the authoritative and prestigious Times Atlas range. This beautifully designed atlas has all the information you need, whether planning a trip, keeping in touch with world news, solving quizzes and crosswords or just exploring t he world from your armchair. Comprehensive reference mapping with 155,000 place names providing an amazingly detailed view of the world, and the illustrated thematic content covers the most important geographical issues of the day, making this atlas a valuable addition to any reference collection. Updates include:* Over 3,500 name changes throughout the world* Addition of St Helena airport and connecting road* Country name change from Czech Republic to Czechia (Czech Republic)* New thematic topics spreads - Climate; Economy; and Power of Maps* New Arctic Ocean map spread* New 'Beneath the ice' Polar maps* New administrative regions in France* New administrative regions in Northern Ireland* Addition of Gaelic alternative names for counties in Ireland* New state of Telengana in India* Addition of Moroccan Berm (security wall) in Western Sahara Historical maps of the world show the political make-up of the world over the last 150 years and the atlas also includes plans of 41 of the world's major cities. A satellite imagery section contains an overview image of each continent, and is complemented with a detailed image. Produced in a quality finish the world atlas comes in a protective slipcase. ...Show more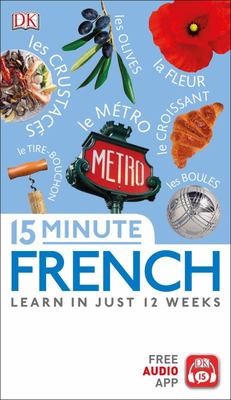 $16.99
AUD
Category: Reference
The perfect book for anyone who wants to learn French fast. Comes with a free downloadable audio app for Apple and Android phones, enabling learners to hear words and phrases spoken by native French speakers.12 themed chapters are broken down into 15-minute daily lessons, spanning a range of practical t hemes, from socialising to doing business. Each lesson combines French vocabulary and grammar essentials with full-colour photographs for a user-friendly, accessible language guide. The ideal French language course for beginners, the 15-Minute language series will teach you how to speak a new language in just 12 weeks.Topics covered: introductions, eating and drinking, making arrangements, travel, getting about, accommodation, shopping, work and study, health, at home, services, leisure and socialising, with a menu guide and two-language dictionary. ...Show more
$37.95
AUD
Category: Reference
This large-print dictionary offers a fully up-to-date text covering the core English vocabulary, with a specially commissioned design and layout catering to large-print users in a handy and affordable paperback format.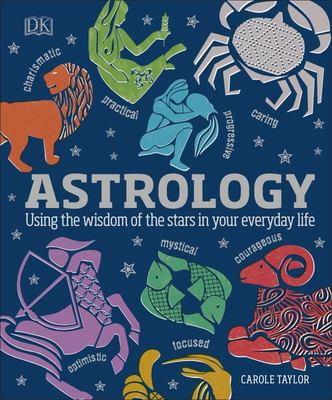 Astrology
by Dorling Kindersley Publishing Staff
$35.00
AUD
Category: Reference
Find out how to use your birth horoscope to enhance and transform every area of your life. In Astrology, you'll see how to cast and read your own birth chart; how to interpret the positions of the zodiac signs, sun, moon and other planets to better understand yourself and your place in the world around you. The book sets out the key principles of astrology, offers psychological insights, and then pinpoints ways you can use it as a form of self-help. This ancient art can help you improve many different areas of your life - from your personal and professional relationships to your health, wealth, and well-being. You'll also see how astrology can help you when you need it most, with practical advice about handling life's key moments, including changing jobs, starting a family, coping with financial difficulty, or facing retirement. Written in plain language and with sample case studies and beautiful graphics, Astrologyis your essential guide to navigating all of life's challenges and opportunities. ...Show more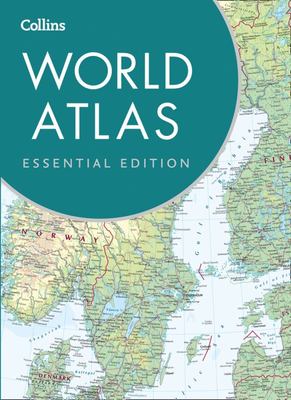 $24.99
AUD
Category: Reference | Series: Collins World Atlas Ser.
Key statistics, facts and flags for every country of the world are included in the introductory section giving the user quick access to essential facts. These are supplemented by internet links to the most appropriate websites which provide opportunities for the reader to investigate issues further. Sev eral world ranking tables are given, including highest mountains, deepest lakes and largest countries, making this atlas ideal for quizzes and crosswords. With over 36,000 place names, this atlas gives the user a detailed reference map with extensive worldwide coverage at a great price. ...Show more
$73.95
AUD
Category: Reference | Series: Miscellanous Primary Maths Ser.
Open-Ended Maths Activities discusses the features of 'good' mathematical questions. It provides practical advice on how teachers can create their own open-ended and problem-solving questions, and use them effectively in the classroom.Open-Ended Maths Activities:includes over 80 pages of 'good' question s for teachers to use in the classroomorganises questions into content areas (Number and Algebra, Measurement and Geometry, Statistics and Probability)indicates the suggested age level of students for each questionis written by a well-established expert in the field of teaching and learning mathematics, and an experienced author with a primary teaching background.For a preview, see the Sample Pages tab. ...Show more
$39.95
AUD
Category: Reference | Series: Renniks Australian Coins & Banknotes Ser.
The leading guide for Australian coin and banknote values. Covers 1800-2020.Edited by Michael PittThis comprehensive guide to Australian Coin & Banknote Values contains over 3,850 images and countless thousands of valuations. This book is a must for all collectors, whether you are just beginning or an advanced collector. Latest information compiled using weighted averages where possible to ensure the accuracy of pricing. Quality reproduction of photos makes it easy to identify items. Covered are copper, silver, gold, nickel and alloy coins and notes used in Australia from 1800 to 2020. Subjects include PreDecimal and Decimal currency, as well as privately issued banknotes, war issues, and privately issued tokens. Also included are latest Royal Australian Mint, Perth Mint & Australia Post Numismatic Covers. ...Show more