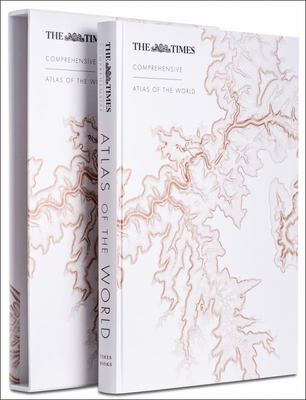 $299.99
AUD
Category: Reference
The 15th edition contains over 200,000 place names, more than any other world atlas, which means even small villages are included in the index and on the maps. It is a benchmark of cartographic excellence, trusted by governments, media and international organisations as well as being a go to reference s ource for households across the country. It's independent--apolitical and neutral, elegant in an attractive slipcase, and endlessly fascinating. Produced by the world's leading atlas makers for over 100 years, it's bought by over 1 million people worldwide. ...Show more
$34.95
AUD
Category: Reference
Designed to reinforce JC McKeown's Classical Latin: An Introductory Course, this innovative workbook offers a wide range of exercises, accommodating a wide range of learning styles, to help students master Latin morphology and vocabulary. Included are exercises involving parsing, correcting mistakes, co mpleting sentences by providing the correct inflected word ending, distinguishing words within an unbroken series of letters, recognizing word forms, unscrambling anagrams, and more.A superb supplement to a brilliant Introductory Latin textbook. ...Show more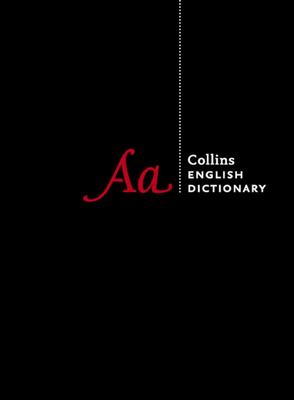 $89.99
AUD
Category: Reference
The largest single-volume dictionary in print celebrates the extraordinary breadth and changing nature of world English, with more than 100,000 entries and definitions added, and a total of 722,000 words, meanings, and phrases The dictionary is drawn from the Collins Corpus, the largest word-gathering d atabase in the world with more than 4.5 billion words, and combined with a selection of emerging words submitted by the public via the award-winning collinsdictionary.com. The Collins English Dictionary is a democratic snapshot of real English as it is spoken today around the world. All will be drawn in by evolving definitions and new, rare, and quirky words. Explore the ever-changing landscape of the English language with award-winning author Mark Forsyth's insights, in which he casts an analytical eye over the latest fields and shifts in meaning that the dictionary reflects. In an innovation that will delight word gamers and crossword solvers, the Collins English Dictionary also now uniquely includes words previously only found in the official Scrabble(TM) word list. Always at the cutting edge of language change, Collins offers you the very best of new and emerging words, (as well as those that haven't quite made it yet, the ones we all love--and those we love to hate). Word enthusiast Lucy Mangan shares her passion and pique as she delves into these murky waters, taking you on a journey into the peculiarities of the new words' creation process. The Times said that "the Collins English Dictionary is a book to be treasured, no home should be without one." This 12th edition is beautifully designed and printed, and despite the increase in words, it is now lighter and easier to hold. ...Show more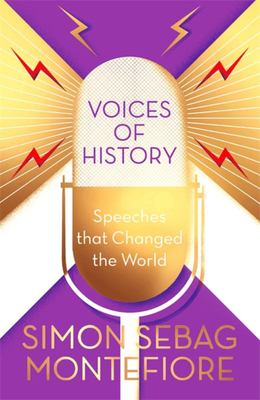 $34.99
AUD
Category: Reference
VOICES OF HISTORY celebrates the great speeches of world history and cultural life. In this exuberant collection, acclaimed historian Simon Sebag Montefiore takes us on a journey from ancient times to the twenty-first century: some speeches are heroic and inspiring; some diabolical and atrocious; some a re exquisite and poignant; others cruel and chilling. The speakers themselves vary from empresses and conquerors to rock stars, novelists and sportsmen, dreamers and killers, from Churchill and Elizabeth I to Stalin and Genghis Khan, and from Michelle Obama and Cleopatra to Bob Dylan, Nehru and Muhammad Ali. All human drama is here: from the carnage of battlefields to the theatre of courtrooms, from table-talk to audiences of millions, from desperate last stands to orations of triumph, from noble calls for liberation to genocidal rants, from foolish delusions and strange confessions to defiant resistance and heartbreaking farewells, VOICES OF HISTORY spans centuries, continents and cultures. In the accessible and gripping style of a master storyteller, Montefiore shows why these seventy speeches are essential reading, and how they enlighten our past, enrich our present and inspire - and hold warnings for - our future. ...Show more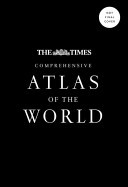 $299.99
AUD
Category: Reference | Series: The\Times Atlases Ser.
Complete with a slipcase, the latest edition of the world's most prestigious and authoritative world atlas The Times Comprehensive Atlas of the World continues to be the benchmark of cartographic excellence, relied on and trusted by governments, media companies, and international organizations around th e world including the UN and the European Commission. New features include a double page map of the Arctic Ocean, new maps of sub-ice features in the Arctic Ocean and the Antarctic, and physical maps of all the continents. Major updates include 5,000 place name changes, most notably in Iran, Japan, Brazil, South Korea, Taiwan, and Spain; a beautifully illustrated section on current issues from climate to economy; updated national parks and conserved areas including the Kavango Zambezi Transfrontier Conservation Area (KAZA TFCA), the largest conservation zone in the world; and towns and populations in Brazil and Japan. Other updates include the realignment of the international boundary between Burkina Faso and Niger resulting from the International Court of Justice decision; the addition of Brussel as an alternative local name form for Brussels as the city is officially bilingual--now shown as Brussel/Bruxelles; new administrative structures in Burkina Faso, Cote d'Ivoire, Democratic Republic of the Congo, and Madagascar; and the addition of more than 50 major waterfalls. ...Show more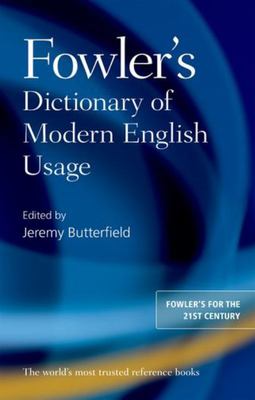 $63.95
AUD
Category: Reference
Why literally shouldn't be taken literally. Why Americans think home in on something is a mistake and Brits think hone in is. Is it OK to spell OK okay? What's wrong with hence why? Was Alanis Morrisette ever ironic? Fowler's Dictionary of Modern English Usage is the world-famous guide to English usage, loved and used by writers, editors, and anyone who values correct English since it first appeared in 1926. Fowler's gives comprehensive and practical advice on complex points of grammar, syntax, punctuation, style, and word choice. Now enlarged and completely revised to reflect English usage in the 21st century, it provides a crystal-clear, authoritative picture of the English we use, while illuminating scores of usage questions old and new. International in scope, it gives in-depth coverage of both British and American English usage issues, with reference also to the English of Australia, Canada, India, New Zealand, and South Africa. The thousands of authentic examples in the book vividly demonstrate how modern writers tackls debated usage issues. They come on the one hand from established literary figures such as Chinua Achebe, Peter Ackroyd, Raymond Carver, Iris Murdoch, Harold Pinter, and Vikram Seth. On the other, they are drawn from a vast range of newspapers, journals, books, broadcast material, websites, and other digital sources from across the globe, and include references to topical personalities such as Stephen Fry, Prince Harry, Jeremy Paxman, and Wayne Rooney. Based on the evidence and research of the Oxford Dictionaries Programme, this is the most comprehensive and authoritative guide to usage available. ...Show more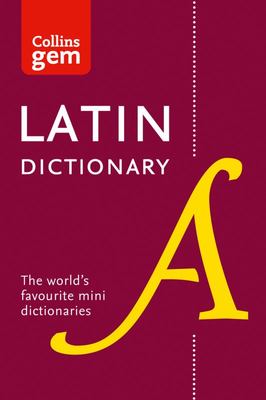 $12.99
AUD
Category: Reference | Series: Collins Gem Ser.
Extensive coverage of Latin in a compact, durable and portable format for maximum ease of use. Designed for all students of Latin and comes with a handy index of geographical names.* Extensive coverage of Latin and English.* A handy supplement of Latin verbs and noun is the perfect complement to the dic tionary.* The clear layout ensures that you can find the information you want quickly and easily. ...Show more
$24.99
AUD
Category: Reference
The English language is changing constantly. We invent new words and phrases, we mash up idioms, we mispronounce, misuse, misappropriate. Sue Butler has heard it all and is ready to defend and disagree with common usage. Veering from tolerance to outrage, she examines how the word sheila took a nose-div e after World War II, considers whether we should hunker or bunker down, and bemoans the emptiness of rhetoric. She shouts 'down with closure' as it leaps from the psychoanalyst's couch, explains why we've lost the plot on deceptively, untangles the manuka honey stoush, fathoms why the treatment of famous is infamous, and ponders whether you would, could or should ...Rebel without a Clause is a fascinatingly idiosyncratic romp through the world of words by lexicographer and former Macquarie Dictionary Editor, Sue Butler. ...Show more
$22.99
AUD
Category: Reference
The non-fiction phenomenon of the year and #1 Sunday Times bestseller by leading psychotherapist, broadcaster and agony aunt, Philippa Perry. Perry's unique take on the relationship between parents and children became an instant favourite of both. In this paperback edition, she encloses an exclusive ad ditional chapter with brand new stories from readers ranging from devastating to heart-warming. ...Show more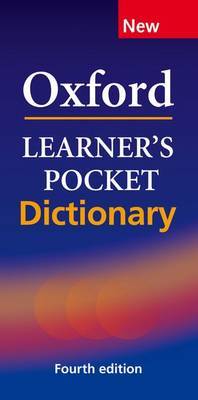 $25.95
AUD
Category: Reference
An invaluable pocket dictionary for Greek-speaking learners of English.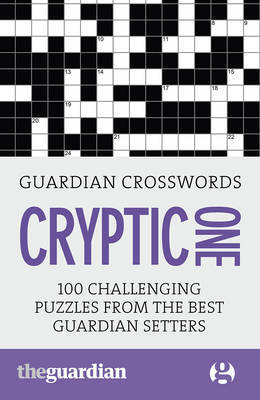 $17.99
AUD
Category: Reference
A brand-new collection of fiendish puzzles from the best Guardian setters