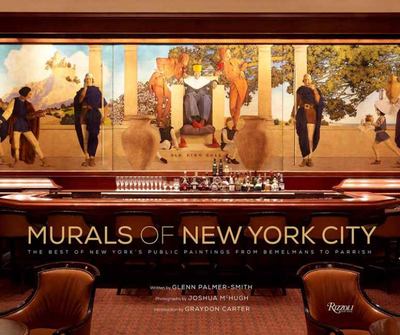 $75.00
AUD
Category: Photography
If all of the murals of New York City were under one roof, it would be the greatest collection of populist art in America. MURALS OF NEW YORK CITY is the first book to curate over thirty of the most important, influential, and impressive murals found within all five boroughs. The murals featured in this volume act as both an artistic and cultural guide to New York and its citizens over the past 100+ years--from the Victorian sensibilities of the 1900's, to the New Deal outlook of the WPA-commissioned artworks, to the graffiti-inflected art of Keith Haring and Barry McGee. The book enlightens readers with the lively back stories of those who commissioned and created these murals, and documents the works through extensive original photography that shows both the murals in context, and with details that highlight the artistic hand of the muralists. From courthouses, to libraries, to schoolrooms, to classic hotel watering holes, MURALS OF NEW YORK CITY introduces readers to a wide range of cultural icons and artistic treasures. Full-color images of works by the world's most celebrated artists including Marc Chagall, Roy Lichtenstein, Maxfield Parrish, and more are accompanied by informative and historical commentary. MURALS OF NEW YORK CITY is perfect for art and architecture lovers and serves as a resource for New Yorkers, and a souvenir for the millions of tourists who visit the city every year. The book contains addresses and historical information on each mural, artist, and location, including the circumstances in which they were created, restored, and preserved. ...Show more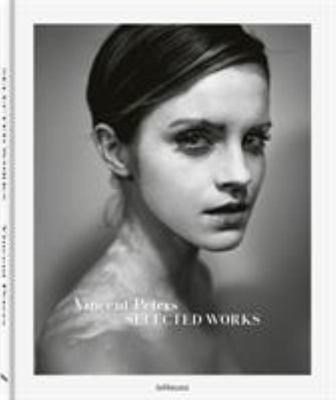 $75.00
AUD
Category: Photography
Over the last quarter century, Vincent Peters's photographs have graced the pages of Vogue, Glamour, and GQ and defined fashion campaigns from Dior to Hugo Boss to Yves Saint Laurent. One of the most sought-after portrait and fashion photographers, Vincent Peters prints also have a significant following in the fine art market. Vincent Peters's photographs are defined by their precision, love of detail, and an exquisite lighting that lifts his images beyond fast-moving trends into something timeless and iconic. With an aesthetic reminiscent of Jeanloup Sieff or Herb Ritts, Peters manages to capture even the most photographed of faces--whether Scarlett Johansson, Monica Bellucci, or Penélope Cruz--with previously unseen nuance, creating a new sense of intimacy with each subject. Vincent Peters's work has already appeared in The Light Between Us and Personal. Now, in parallel with the major Vincent Peters solo show at Fotografiska in Stockholm, this compact and affordable Vincent Peters photo book presents a selection of his best black-and-white images, including portraits of Charlize Theron, John Malkovich, Laetitia Casta, and Emma Watson. It's a vivid overview of a photographic artist who is always evolving, while remaining true to his principles. ...Show more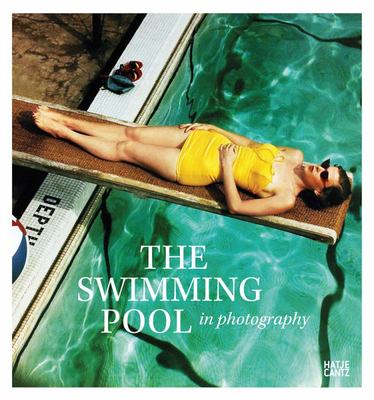 $70.00
AUD
Category: Photography
Splash! Dive into the cultural history of the arti cial ocean. Featuring astonishing architecture and people, captured by the best photographers in the world. Reflections of water and light are captured in countless, unique ways in the more than two hundred compelling images that comprise this catalogue . ...Show more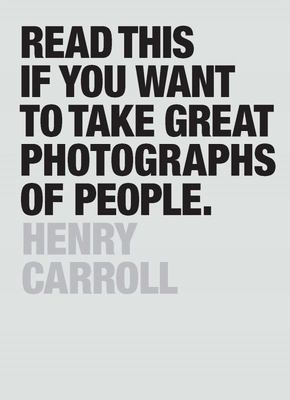 $27.99
AUD
Category: Photography | Series: Read This Ser.
Read This If You Want To Take Great Photographs Of People is an inspiring book of conceptual starting points and invaluable technical tips for anyone, novice or professional, who wants to take top-notch pictures of people. The book distills portrait photography into seven subject areas, including "Compo sition," "The Gaze," and "The Street," and features beautiful, startling, and inspirational photographs in each category. Readers are given practical insights into the ideas and techniques of a wide range of historical and contemporary masters so they can put it all into practice themselves. Scattered throughout the book are "technical tangents" packed with invaluable practical guidance for basic lighting set-ups, equipment, camera modes and more. Also included is definitive advice from a lawyer on your legal rights when taking pictures of people. ...Show more
Magnum Mountains
by Nathalie Herschdorfer; Annalisa Cittera
$95.00
AUD
Category: Photography
Scale the earth's most inspiring mountains through photographs culled from the Magnum archives by some of the world's most celebrated photographers.   Magnum Photos is arguably the most celebrated photographic cooperative ever created and these images represent the world's most iconic photographers ca pturing the world's most breathtaking peaks. Robert Capa portrays the glamour of skiing the Austrian Alps circa 1950; Chris Steele-Perkins offers a hallucinogenic view of Mt. Fuji; Steve McCurry shows us life and war in the shadow of Afghanistan's Hindu Kush; Harry Gruyaert captures childhood in the Moroccan High Atlas; and Martin Parr contemplates Machu Picchu's mysterious granite peaks. Unique views, dramatic lighting, and superb composition make this volume a master class in photography. From breathtaking heights and majestic ridge lines to panoramic landscapes and dramatic terrains--these pictures illustrate everything there is to love, fear, and respect about the world's mountains. ...Show more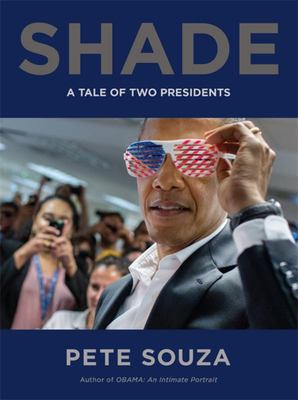 $49.99
AUD
Category: Photography
From Pete Souza, the #1 New York Times bestselling author of Obama: An Intimate Portrait, comes a potent commentary on the Presidency--and our country.   As Chief Official White House Photographer, Pete Souza spent more time alongside President Barack Obama than almost anyone else. His years photograp hing the President gave him an intimate behind-the-scenes view of the unique gravity of the Office of the Presidency--and the tremendous responsibility that comes with it.   Now, as a concerned citizen observing the Trump administration, he is standing up and speaking out.   Shade is a portrait in Presidential contrasts, telling the tale of the Obama and Trump administrations through a series of visual juxtapositions. Here, more than one hundred of Souza's unforgettable images of President Obama deliver new power and meaning when framed by the tweets, news headlines, and quotes that defined the first 500 days of the Trump White House.   What began with Souza's Instagram posts soon after President Trump's inauguration in January 2017 has become a potent commentary on the state of the Presidency, and our country. Some call this "throwing shade." Souza calls it telling the truth.   In Shade, Souza's photographs are more than a rejoinder to the chaos, abuses of power, and destructive policies that now define our nation's highest office. They are a reminder of a President we could believe in, and a courageous defense of American values. ...Show more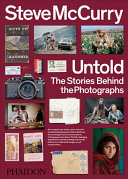 $49.95
AUD
Category: Photography
The bestselling behind-the-scenes look at the career of the legendary photographer - now in a new, compact format Now in paperback and re-sized for easy reading, Steve McCurry Untold is the only book to tell the fascinating stories behind McCurry's most iconic photographs. It explores the travels, meth ods, and magic that gave birth to his evocative images, delving deep into the true stories behind McCurry's most important assignments for National Geographic and beyond - including his reunion with the now-legendary 'Afghan Girl'. Each story includes McCurry's first-hand account alongside specially commissioned essays, ephemera, and personal photographs from his private archive. Featuring beautiful reproductions of McCurry's photographs spanning a broad range of themes and subjects and ephemera such as snapshots, journal extracts, maps, and newspaper clippings, Steve McCurry Untold is a living biography of one of the most imaginative documentary photographers working today. More than 50,000 copies of the hardback edition sold worldwide, it was translated into seven languages and became an international bestseller. ...Show more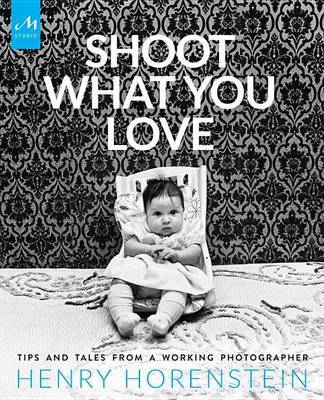 $69.99
AUD
Category: Photography
The best professional advice Henry Horenstein ever received was to shoot what you love. He s been doing that for more than four decades, capturing photographs that often richly evoke older cultures and places, especially ones that are disappearing: country musicians in Branson, horse racing at Saratoga Springs, nightlife in Buenos Aires, fais do-dos in Cajun Louisiana, old highways everywhere. Horenstein brings these images together in this rich visual memoir, along with behind-the-scenes stories, insights, and tips and suggestions for being a better photographer. His photographs and engaging, often humorous stories chronicle a career that begins in the 1960s, when photography was a trade and even the greatest photographers were not considered to be artists. He amusingly recounts his early assignments. Using his family and friends as subjects for a book on drug abuse was not too much of a stretch, he says, and while shooting Dolly Parton for what would become the Boston Phoenix, the star told him, Honey, people don t come out to see me looking like them. He engagingly recalls his shoots with stars like the Lennon Sisters and Emmylou Harris, as well as his encounters with Ansel Adams, Minor White, Aaron Siskind, Harry Callahan, Nan Goldin, and many other photo legends. Commanding these pages, though, are the subjects with whom Horenstein has chosen to spend most of his professional career, shooting what he loves. His images of honky-tonk stars, stock car drivers, exotic sea creatures, mixed-race residents of rural Maryland, and Venezuelan baseball players tell what he calls a good story . . . with humor and a punch line, if possible. " ...Show more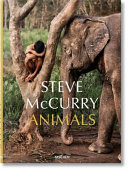 $125.00
AUD
Category: Photography
In this publication, we discover a different side to the famed photographer who skilfully explores animals' complex relationship with humans and the environment. From an elephant lovingly resting on his master's shoulder to a dog led through the rubbles of Kabul on the back of a bicycle; these images by Steve McCurry tell a thousand stories, each a touching tribute to the creatures who share our planet. The legendary photographer presents his favourite shots of animals in this kaleidoscopic collection ranging from Asia to South America, the United States to East Africa. ...Show more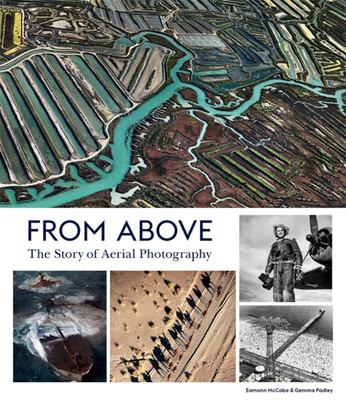 $80.00
AUD
Category: Photography
Since the birth of photography, photographers have been taking images of the earth from the air-with spectacular visual results. Celebrating over 150 years of these incredible images, this book tells the fascinating story of how these pictures were created, the technologies that have made them possible, and the photographers that have propelled image-taking to bold new heights. Taking advantage of the amazing sense of perspective that aerial photography offers, this incredible collection of images also offers a unique overview of the events, challenges, and changes of the past 150 years of human history. ...Show more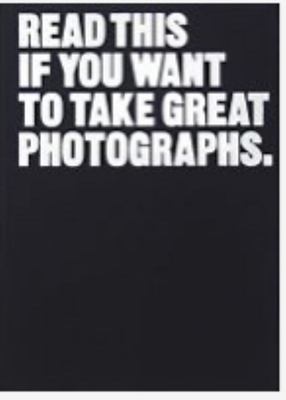 $26.99
AUD
Category: Photography | Series: Read This Ser.
Photography is now more popular than ever thanks to the rapid development of digital cameras. Read This If You Want to Take Great Photographs is for this new wave of DSLR dabblers and users of compact system, and bridge cameras. It contains no graphs, no techie diagrams and no camera club jargon. Instea d, it inspires readers through iconic images and playful copy packed with hands-on tips.   Split into five sections, the book covers composition, exposure, light, lenses, and seeing. Images taken by master photographers - including Henri Cartier- Bresson, Sebasti o Salgado, Fay Godwin, and Martin Parr - serve to illustrate points and encourage readers to try out new ideas.   Today's aspiring photographers want immediacy and see photography as an affordable way of expressing themselves quickly and creatively. This book answers that need, teaching readers how to take photographs using professional techniques. ...Show more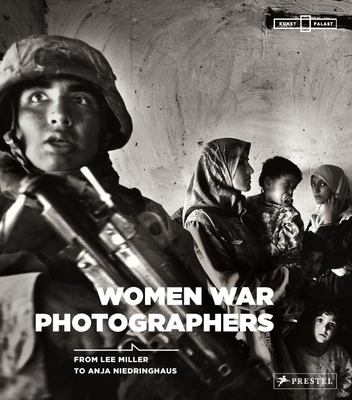 $79.99
AUD
Category: Photography
Discover eight remarkable women war photographers who have documented harrowing and unforgettable crises and combat around the world for the past eighty years. Women have been on the front lines of war for more than a century. With access to places men cannot go, the women who photograph war lend a uniq ue perspective to the consequences of conflict. From intimate glimpses of daily life to the atrocities of war, this exhibition catalog reveals the range and depth of eight women photographers' contributions to wartime photojournalism. Each photographer is introduced by a brief, informative essay followed by reproductions of a selection of their works. Included here are images by Lee Miller, who documented the liberation of Dachau and Buchenwald. The first woman journalist to parachute into Vietnam, Catherine Leroy was on the ground during the Tet Offensive. Susan Meiselas raised international awareness around the Somoza regime's catastrophic effects in Nicaragua. German reporter Anja Niedringhaus worked on assignment in nearly every major conflict of the 1990s, from the Balkans to Libya, Iraq to Afghanistan. The work of Carolyn Cole, Françoise Demulder, Christine Spengler, and Gerda Taro round out this collective profile of courage under pressure and of humanity in the face of war. ...Show more