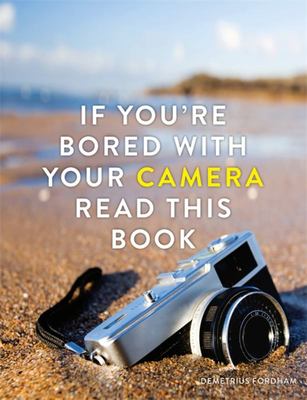 $19.99
AUD
Category: Photography | Series: If You're ... Read This Book Ser.
You know photography, don't you? Nice group pictures, tasteful landscapes, perhaps a filter from an app on your phone. Conventional, easy to manage, inoffensive, boring...right? WRONG In this book you'll find inspiring ideas and genuinely different techniques that you can use to capture anything, from a rtistic portraits, through to stunning street photography and unusual aboreals. This book will open your eyes, and your lens cap, to new ideas. Topics include: Put Down Your CameraForget the RulesCreative Shooting ExercisesGo Back to Basics ...Show more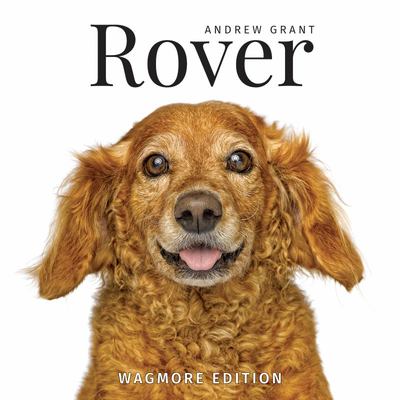 Rover
by Andrew Grant
$49.95
AUD
Category: Photography
In 2009, Andrew Grant began photographing dogs - starting with two French bulldogs at a commercial 'shoot'. Then he discovered the sad fact that millions of lost or abandoned dogs enter animal shelters every year. And only a few leave, through rescue and adoption. The rest are euthanased or live out lon ely, caged lives. Andrew Grant began to photograph dogs that should be rescued, and dogs that have been rescued. Over 6 years he raised nearly GBP2 million for shelter dogs through his photographic project. He did this with the sale of four limited-edition books of dog portraits, each called 'Rover'. Those books are all sold out, and fetch up to GBP400 on the rare book market - when available. Most, though, are as treasured as their canine subjects. Now, Firefly Books is publishing a popularly-priced trade edition of 'Rover: Wagmore Edition'. It contains 360 of Andrew Grant's most appealing photographs of dogs. Some are the best friends of lucky owners, and some, sadly, are homeless. All are splendidly realized in sharp, large and very lifelike colour portraits. All were captured by state-of-the-art equipment and are truly the most beautiful dog pictures you have ever seen. Firefly Books pledges a portion of the revenue from sales of 'Rover: Wagmore Edition' to dog rescue. ...Show more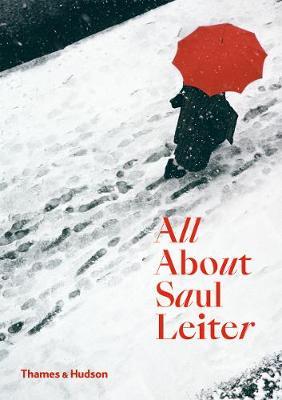 $39.99
AUD
Category: Photography
Staff notes: Saul Leiter (1923 – 2013) came to photography through painting. An early adopter of colour art photography, Leiter first studied Jewish theology, then, leaving his religious studies behind, moved to the East Village in New York where he began documenting the streets, buildings and people ar ound him. What's interesting about Leiter's photography is the impressionistic, painterly use of the medium. He utilises reflections, rain, shadows, and glass to layer his images – to bounce light, bleed colour, blur, obscure and transform his subject matter. He uses doorways and windows as framing devices, peering around corners and into private worlds. What we love about Saul Leiter is the way he creates mood through subtle shifts in tone and texture. This book features over 200 of Leiter's work and gives the reader a sense of the breadth of his practice – from nudes and street photography to advertising, All About Saul Leiter will encourage the reader to look, then look again. 'A photographer's gift to the viewer is sometimes beauty in the overlooked ordinary' - Saul Leiter Photography lovers the world over are now embracing Saul Leiter, who has enjoyed a remarkable revival since fading into relative obscurity in the 1980s. This collection reveals the secrets of his appeal, from his life philosophy and lyricism to masterful colours and compositions. Some 200 works - including early street photographs, images for advertising, nudes and paintings - cover Leiter's career from the 1940s onwards, accompanied by quotations from the artist himself that express his singular world view. ...Show more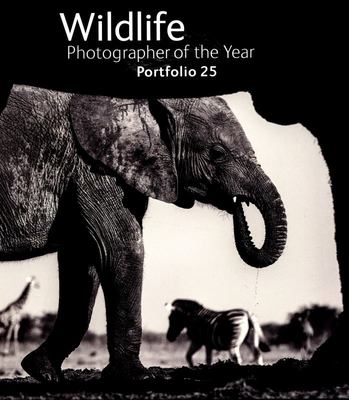 $49.99
AUD
Category: Photography | Series: Wildlife Photographer of the Year Ser.
A powerful collection of nature photography features all the winning pictures from the prestigious yearly competition For more than 50 years, the Wildlife Photographer of the Year competition has championed honest and ethical wildlife photography, while pushing the boundaries of artistic freedom, techn ical skill, and narrative excellence. This powerful collection of pictures features all the winning photographs from the 2015 competition. The collections represents the work of many international photographers, both professionals and amateurs. The photographs are chosen by an international jury for their artistic merit and originality, from categories that together represent a diversity of natural subjects. The range of styles is also diverse, as is the genre of photography, including action, macro, underwater, landscape, or environmental reportage. Together this outstanding collection is a reminder of the splendor, drama and variety of life on Earth. Each stunning photograph is accompanied by an extended caption and there is an introduction by one of the world's most respected nature photographers. ...Show more
$80.00
AUD
Category: Photography
Henri Cartier-Bresson (1908-2004) was "the eye of the 20th century" and one of the world's most acclaimed photographers. Paris was his home, on and off, for most of his life and the photographs he took of the city and its people are some of his most recognizable and beloved images.In this volume are 160 photographs taken from a career lasting more than fifty years. Mostly in black and white, this selection reveals the strong influence of pioneering documentary photographer Eugene Atget (1857-1927) on Cartier-Bresson, and the clear visual links with surrealism that infused his early pictures. After an apprenticeship with cubist painter Andr Lhote in 1932, Cartier-Bresson bought his first Leica, a small portable camera that allowed him to capture the movement and rhythms of daily life in Paris. Camera in hand, Cartier-Bresson observed the Liberation from the Nazis in August 1944 from close quarters and the civil disturbances of May 1968. For decades he also thrived in capturing native Parisians going about their lives in the city, as well as photographing celebrated artists, writers, politicians, and anonymous citizens.This collection is not only a superb portrait of Paris in the twentieth century, but a testament to Cartier-Bresson's skill as a supreme observer of human life. ...Show more
$40.00
AUD
Category: Photography | Series: Bibliotheca Universalis Ser.
Dog DaysA photo tribute to our four-pawed friends In celebration of the world's favorite animal, we bring you over 400 photographs of or about dogs. With pictures from the 19th century to today, the collection includes works by Man Ray, Eric Fischl, Wolfgang Tillmans, Donna Ruskin, Fatima NeJame, Vincen t Versace, and of course Elliott Erwitt and William Wegman. Together, their pictures, unique in style but united in canine affection, are testimony if ever there was one that dogs are not only best friends, but also pure photographic inspiration. Forget #dogsofinstagram, this is real canine art, showing how the camera has been key witness to dogs in all their diversity, character, and friendship, from pensive pooch portraits to four-pawed action shots. As intellectually as it is visually stimulating, the book includes captivating essays tracing the presence of dogs in the history of photography and their relationship with humans across the decades.Bibliotheca Universalis--Compact cultural companions celebrating the eclectic TASCHEN universe at an unbeatable, democratic price Since we started our work as cultural archaeologists in 1980, TASCHEN has become synonymous with accessible, open-minded publishing. Bibliotheca Universalis brings together more than 100 of our all-time favorite titles in a neat new format so you can curate your own affordable library of art, anthropology, and aphrodisia.Bookworm's delight--never bore, always excite Text in English, French, and German ...Show more
$55.00
AUD
Category: Photography
See the full beauty of our night sky revealed as never before in over 200 photographs from around the world. Bringing together the images of over 40 photographers across 25 countries, be astounded by the lights of the night sky in some of the darkest places on earth; discover the beauty of galaxies, pla nets, and stars; view great celestial events; and see some of the world's most important landmarks against the backdrop of an incredible nightscape. Babak Tafreshi, founder of the international organization The World at Night, has curated the images in this collection--many of them previously unseen--to reveal the true splendor of the sky at night. A specialist guide to night-sky photography will help you capture your own gorgeous images of the heavens.Commentary on the science, astronomy, and photography accompany stunning images organized by theme: Symbols of all nations and religions embraced by one sky of endless beauties UNESCO World Heritage Sites at night The Universe revealed through constellations, sky motions, atmospheric phenomenon, Aurora, and other wonders Images highlighting the beauty of dark skies away from light-polluted urban areas Celestial events, from great comets to spectacular eclipses Astro-tourism destinations, like ancient astronomical monuments and modern observatories ...Show more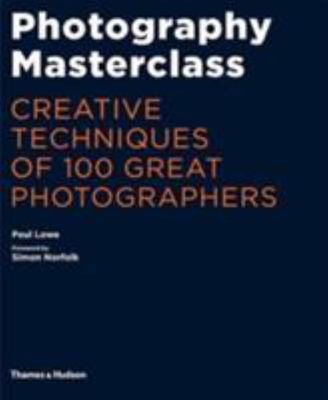 $45.00
AUD
Category: Photography
What makes some photographs stay in the memory forever? Sometimes it's the subject matter alone, but more often it's the skill of the artists who took them. The premise of this magnificent book is quite simple: take 100 leading examples of the work of the world's greatest photographers, and a distinguis hed academic will describe how they achieved their effects to allow you to recreate them yourself. You could use the same depth of field as Cartier-Bresson; experiment with the white balance settings of Diane Arbus; or explore the lighting setup of Brassai in your own compositions. The images are arranged thematically, with engaging analysis of each image and a description of its technical make-up, along with a biography of each artist. The book showcases 100 of the greatest images in the history of the art and will provide an indispensable guide to the technicalities behind the well-known masterpieces and hidden gems in the world of photography. ...Show more