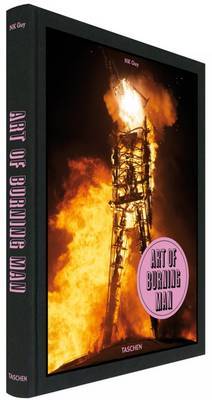 $85.00
AUD
Category: Photography
"You voluntarily assume the risk of serious injury or death by attending". 100 miles from the gambling town of Reno, in the wilderness of northern Nevada, lies a vast, hostile plain known as the Black Rock Desert. The region has been an empty and windswept dry lake bed for most of the past 10.000 years. Except, that is, for one brief week at the end of the summer, when a temporary city rises out of the barren clay. This is the Burning Man festival, one of the most remarkable gatherings on the planet. Baked by the sun, and blinded by dust, the event acquires different meanings for different people: temporary community, spiritual adventure, performance stage, desert rave, social experiment. It's also the incubator of some of the most pure site-specific outdoor art ever made. A mechanized fire-breathing octopus. A towering wooden temple 15 meters tall. And the eponymous Man himself-a skeletal sculpture set ablaze at the festival's conclusion. In their sun-scorched desert location. these huge installations and happenings exist for no clearer purpose than because someone wanted to express something. Participatory, collective, and often designed to last only for the festival duration, their value resides far beyond the ego, commerce and power play of common cultural output. This book assembles fifteen years of Burning Man images from writer and photographer NK Guy. Epic, awe-inspiring, even reality-shifting, the pictures are a testimony to one of the most uninhibited and expressive centers of our time. ...Show more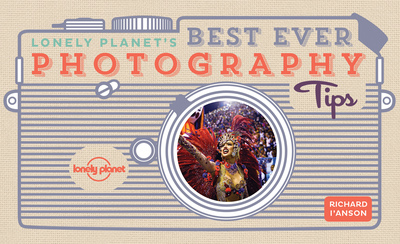 $14.99
AUD
Category: Photography | Series: Lonely Planet Ser.
Sharpen your skills and your pictures with this updated edition of Lonely Planet'sbestselling Best Ever Photography Tips. Featuring 45 practical tips and ten golden rules from award-winning travel photographer Richard I'Anson, it's packed with insight into the creative and technical skills required to p roduce brilliant images. Designed for novices and experienced photographers alike, this concise guide also includes essential advice on kit, techniques, editing and sharing, to help you capture great moments wherever you are in the world - whether you're using a smartphone or DSLR. Plus, each tip and trick is accompanied by a photograph to show you how it's done. Inside, you'll learn how to: Take control of the picture-taking process Shoot Raw files Become proficient with image-editing software Adjust your exposure and depth of field Use short telephoto and wide-angle lenses Shoot wildlife, nightlife, people, cities, landscapes and your lunch Anticipate the moment and talk to strangers Avoid lens flare Record light trails Learn how to compose, control and critique your photographs Also available: Lonely Planet's Best Ever Video Tipsand Lonely Planet's Best Ever Travel Tips About Lonely Planet: Lonely Planet is a leading travel media company and the world's number one travel guidebook brand, providing both inspiring and trustworthy information for every kind of traveller since 1973. Over the past four decades, we've printed over 145 million guidebooks and grown a dedicated, passionate global community of travellers. You'll also find our content online, on mobile, video and in 14 languages, 12 international magazines, armchair and lifestyle books, ebooks, and more. TripAdvisor Travelers' Choice Awards 2012, 2013, 2014, 2015 and 2016 winner in Favorite Travel Guide category 'Lonely Planet guides are, quite simply, like no other.' - New York Times 'Lonely Planet. It's on everyone's bookshelves; it's in every traveller's hands. It's on mobile phones. It's on the Internet. It's everywhere, and it's telling entire generations of people how to travel the world.' - Fairfax Media (Australia) ...Show more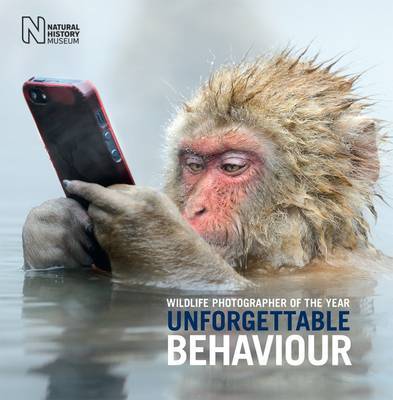 $34.99
AUD
Category: Photography
This is a collection of exceptional images of animal behaviour, all having been recognized in past years of the Wildlife Photographer of the Year competition - the most famous and prestigious event of its kind in the world. Each captures a moment that reveals a special aspect of an animal's lifestyle or a surprising element of behaviour, sometimes photographed for the very first time.Such images can involve luck, but it is a luck created by both photographic skill and an intimacy with the subject that usually comes from spending long periods in the field. The pictures have been taken by more than 50 award-winning photographers worldwide representing more than 20 countries. ...Show more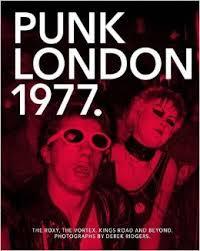 $32.95
AUD
Category: Photography
Punk. London.1977. Most people blinked and missed it. Many spent a decade trying to catch up. Derek Ridgers stumbled across it by accident, where it was, in the beating filthy heart of the Roxy in middle of a derelict slum called Covent Garden. Stumbling through the moshpits trying to keep hold of a bor rowed camera. 1977. Punk London brings you 152 pages of photography featuring the birth of the the most exciting cultural phenomenon in UK history. Currents and vibes, flows and backwash, trends and anti-trends splashing around in the cauldron of youth culture in the city of London, and the lost rebels haunting their suburban bedrooms - jumping the train uptown to get into the legendary Roxy. All converged, for one priceless moment, an outpouring of a truly original, DIY, anarchic, underground scene. Ridgers captured the first wave. Kids in the crowd, never before seen. The punks who made their own clothes because you couldn t buy punk clothes. The punks who got beaten up time and again for making themselves into targets. Rebellion before it got easy. You won t see these kids anywhere in the magazines. They weren t trying to get famous. 1977 will happen again. 1977 is happening somewhere, for someone, right now." ...Show more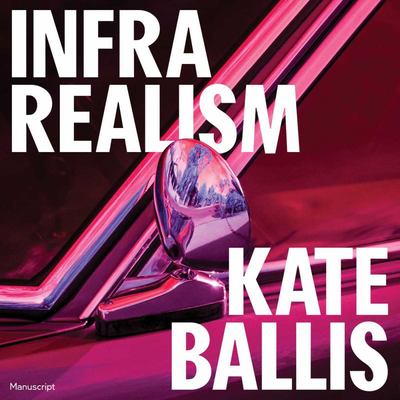 $80.00
AUD
Category: Photography
In Infra Realism, Australian-born photographer Kate Ballis presents a unique vision of Palm Springs, rendering the arid landscape and its Modernist architecture in vivid hues of pink, purple and red through the use of an infrared camera. Comprising more than 100 colour images photographed over the cours e of several tours, Infra Realism offers a never-before-seen take on the iconic Californian destination ...Show more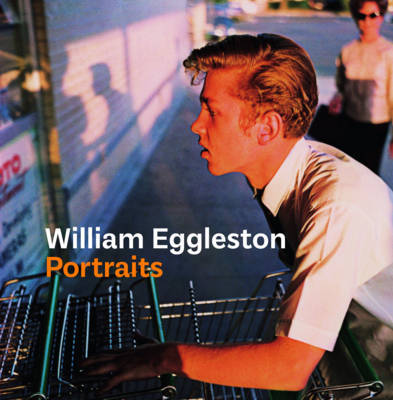 $60.00
AUD
Category: Photography
"I want to make a picture that could stand on its own, regardless of what it was a picture of. I've never been a bit interested in the fact that this was a picture of a blues musician or a street corner or something." (William Eggleston). William Eggleston's photographs are special for their eccentric, unexpected compositions, playfulness, implied narrative and, above all, his portrayals of people. Over the past half-century he has created a powerful and enduring body of work featuring friends and family, musicians, artists and others. Eggleston frequented the 1970s Memphis club scene, developing friendships and getting to know musicians, including Ike Turner, Alex Chilton and others. His fascination with the nightclub culture resulted in the experimental video Stranded in Canton (2005), which chronicles visits to bars in Memphis, Mississippi, and New Orleans. At the same time he encountered and photographed the likes of Dennis Hopper, Eudora Welty and Walter Hopps - and for a brief moment Eggleston even entered the Warhol Factory scene, dating the Warhol protege, Viva. William Eggleston: Portraits accompanies the first exhibition to explore Eggleston's pictures of people. Works included span his career from the 1950s through to his well-known portraits of the 1970s to the present day. The catalogue includes an essay, chronology and beautifully reproduced exhibition plates, as well as a series of revealing interviews with Eggleston and his close family members, conducted in Memphis by exhibition curator Phillip Prodger. ...Show more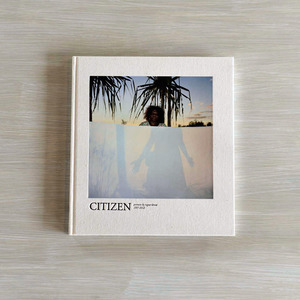 $69.50
AUD
Category: Photography
Citizen showcases portraits photographed in Australia, China, Laos, Papua New Guinea and the United States of America and includes images of  Lee Lin Chin, David Wenham, Nick Cave, Akira Isogawa and Alexis Wright. "By applying the same photographic parameters and treating each of his sitters as equal, K enne creates an intimate collective of what [Kenne] refers to as 'fellow man'," says a release  from the National Portrait Gallery. "This notion reminds us that our unique experience of life is something that we all share." ...Show more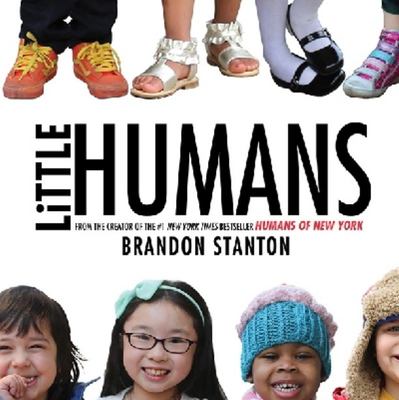 $24.99
AUD
Category: Photography
When Brandon Stanton started a photography project in 2010 to capture the extraordinary in everyday New Yorkers, he didn't realize it would take off almost overnight. He now has over three million dedicated followers from all over the world who can't get enough of HONY. In this heartwarming and hip phot ographic picture book, Brandon's lens is trained on the littlest humans of New York - the ones who get back up when they fall, who have an impeccable taste in fashion, and who love with all their hearts. With spare text and a mix of all-new exclusive photos and fan favourites, Little Humans is sure to appeal to fans of HONY and those who have yet to discover it. ...Show more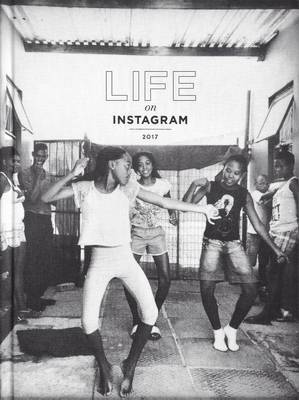 $49.99
AUD
Category: Photography
What if, in a world where millions of us can capture and share our lives instantly with one another, there was a place to bring the best of these images together? Now there is. Life on Instagram is the first and only annual of its kind. Celebrating everyday moments of beauty, joy and imagination and uni ting countless people from all over the globe, this book tells us who we are and how we live. ...Show more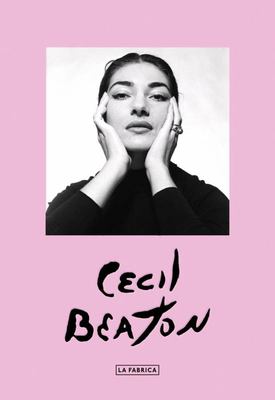 Cecil Beaton
by Cecil Beaton (By (photographer)); Joanna Ling (Text by)
$72.00
AUD
Category: Photography
This beautiful publication presents a selection of portraits by the famous photographer Cecil Beaton (1904-1980), who photographed leading figures of the 20th century, from the Shah of Iran to Mick Jagger; movie stars such as Marlon Brando, Marilyn Monroe and Elizabeth Taylor; political figures such as Kennedy and Churchill; fashion icons such as Christian Dior and Coco Chanel and famous artists such as Pablo Picasso, David Hockney and Georgia O'Keefe. Cecil Beaton started his career as a photographer taking portraits of his rich and famous friends, and gained recognition with his first exhibition in London in 1926. He worked for Vogue, for which he made his first cover in July 1932 and where he would continue to work until the mid-1950s. He also collaborated with Harper's Bazaar and Vanity Fair. He made numerous portraits of Hollywood celebrities in the 1930s. In 1937, he was the official photographer of the British Royal Family. During the early 1950s he was in charge of photographing the magnificent party organised by the eccentric, Spanish-Mexican millionaire Carlos de Beistegui in his Venetian palace. Later, he gradually drifted from photography to set and clothes design for theatre and cinema. 94 images ...Show more

$69.99
AUD
Category: Photography
A stunning collection of images offering an unexpected look at our Earth from the wildly popular "From Where I Drone" Instagram account. A vertiginous overhead view of a Tokyo city street grid, set aglow with nighttime lights. Aerial shots of whales in the turquoise-blue waters of the Indian Ocean. Sunb athers languidly lounging on a tropical beach's pearly-white sand. These are just a few of the inspiring images showcased in this stunning compilation of the world's best drone photography. One of this era's fastest-growing technologies, drones have transformed the world of photography, allowing a new class of creatives to capture images that shift our point of view and redefine how we see the world. Paying homage to the breathtaking beauty of our planet, Eyes over the World features an eclectic range of natural wonders and man-made oddities captured by both luminaries and amateurs alike in the burgeoning drone-photography community. Edited by drone-photography expert and the creator of the "From Where I Drone" Instagram account Dirk Dallas, this fantastic, fearless volume offers a new sense of perspective and awe gained by this fascinating new technology. Organized geographically, it can also be used as a bucket list of sorts--a catalog of all the wonders the Earth has to offer. ...Show more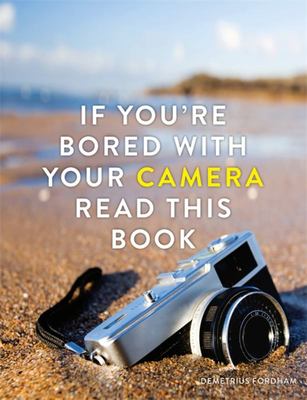 $19.99
AUD
Category: Photography | Series: If You're ... Read This Book Ser.
You know photography, don't you? Nice group pictures, tasteful landscapes, perhaps a filter from an app on your phone. Conventional, easy to manage, inoffensive, boring...right? WRONG In this book you'll find inspiring ideas and genuinely different techniques that you can use to capture anything, from a rtistic portraits, through to stunning street photography and unusual aboreals. This book will open your eyes, and your lens cap, to new ideas. Topics include: Put Down Your CameraForget the RulesCreative Shooting ExercisesGo Back to Basics ...Show more