$59.99
AUD
Category: Photography
Australia is drenched in a light that is different from anywhere else in the world. A light so distinctive, we know it can only be of one place. Imagined as a celebration of the particular beauty of Australian light, this generous publication roams the country, from rugged coastline to arid outback, to reveal how light shapes our wide, brown land. Wind-etched rocks, patterns in sand. Teal oceans. Surfers, slick in their wetsuits against the morning sun. A beach filled with people. A beach with no people. Rockpools. High-rise buildings against sand and sea. Golden sunsets over city skylines. Rays reaching through forest branches to frosted ground. Paddocks muted by mist, trees laden with luminous snow. The variation in the fall of light on our landscape seems limitless. With an introduction by a galactic astrophysicist, In an Australian Light reminds us of the myriad ways we experience light in this vast and diverse land. ...Show more
Humans
by Brandon Stanton
$44.99
AUD
Category: Photography | Series: Humans of New York
Brandon Stanton's Humans is a book that connects readers as global citizens at a time when erecting more borders is the order of the day. It shows us the entire world, one story at a time. After five years of travelling the globe, the creator of Humans of New York brings people from all parts of the wor ld into a conversation with readers. He ignores borders, chronicles lives and shows us the faces of the world as he saw them. His travels took him from London, Paris and Rome to Iraq, Dubai, Ukraine, Pakistan, Jordan, Uganda, Vietnam, Israel and every other place in between. His interviews go deeper than before. His chronicling of peoples' lives shows the experience of a writer who has traveled widely and thought deeply about the state of our world. Including hundreds of photos and stories of the people he met and talked with in over forty countries, Humans is classic Brandon Stanton - a brilliant illustrated book that includes many photos and stories never seen before. For the first time for a Humans of New York title, Humans will contain several of the essays Brandon's posted online which have been read, loved and enthusiastically shared by his followers. ...Show more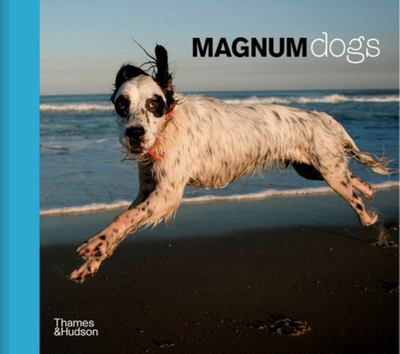 $35.00
AUD
Category: Photography
The ultimate collection ofcanine photography for thediscerning dog lover withimages selected from therenowned MagnumPhotos archive. Magnum Dogs brings together a brilliantly diverse and entertaining selection of images that showcase man's best friend, through the visual wit and skill of Magnum's photogr aphers. This collection features some 180 photographs of dogs from across the world--and highlights the depth of their relationships with humans. The book is organized into five thematic chapters--"Streetwise," "Best in Show," "It's a Dog's Life," "At the Beach," and "Behind the Scenes." These encounters include immaculately coiffed showdogs captured in wryly observed photography from the likes of Martin Parr and Harry Gruyaert as well as privileged, intimate glimpses of Hollywood stars alongside their trusted, four-legged confidants, as seen through the lenses of Eve Arnold and Dennis Stock. Since the Magnum photo agency was founded eight decades ago, dogs have found their way into the collection's most captivating images. Whether depicting pampered pooches lounging in Parisian apartments or beloved family dogs, these photos convey affection, humor, and insight into the universal human bond with canines. Packaged in an irresistible gift format, this is the perfect book for anyone, around the world, who is a "dog person" at heart. ...Show more
$49.99
AUD
Category: Photography | Series: Wildlife Photographer of the Year Ser.
Each year the Wildlife Photographer of the Year exhibition is seen by millions through a global tour and international media coverage. Portfolio 30 displays the full collection of 100 images awarded in the 2019 competition. Selected by an international jury for their artistic merit and originality from over 45,000 entries, they represent the work of over 100 nationalities. Displaying different styles, techniques and ways of seeing, the collection is both a showcase for photographers who specialise in documenting the natural world and a celebration of nature. Each picture is accompanied by the story of how it was taken and what it reveals. The divisions are by subject - whether plants or animals, environment or landscape - and photographic genre, including portraiture, black and white and underwater. There are also special awards for young and up-and-coming photographers and, most important, for environmental and conservation stories, reminding us of our dependence on and conflicting attitudes towards nature. ...Show more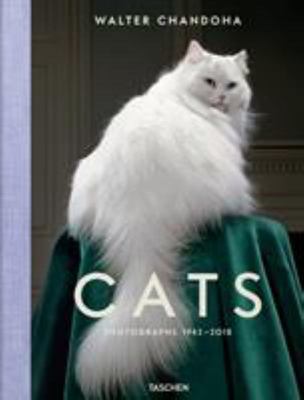 $99.50
AUD
Category: Photography
Purr-fect! A career-spanning retrospective of the 20th century_s greatest cat photographer On a winter_s night in 1948 in New York City, young marketing student and budding photographer Walter Chandoha spotted a stray kitten in the snow, bundled it into his coat, and brought it home. Little did he know he had just met the muse that would determine the course of his life. Chandoha turned his lens on his new feline friend_which he named Loco_and was so inspired by the results that he started photographing kittens from a local shelter. These images marked the start of an extraordinary career that would span seven decades. Long before the Internet and #catsofinstagram, Chandoha was enrapturing the public with his fuzzy subjects. From advertisements to greetings cards, jigsaw puzzles to pet-food packaging, his images combined a genuine affection for the creatures, a strong work ethic, and flawless technique. Chandoha_s trademark glamorous lighting, which made each cat_s fur stand out in sharp relief, would define the visual vocabulary of animal portraiture for generations and inspire such masters as Andy Warhol, who took cues from Chandoha_s charming portraits in his illustrated cat book. The Cat Book leaps into this genre-defining artist_s archives. Across color studio and environmental portraits, black-and-white street photography, images from vintage cat shows, and more, this is a fitting tribute not just to these beguiling creatures but also to a 98-year-old photographer whose compassion and appreciation for animals can be felt in each and every frame. ...Show more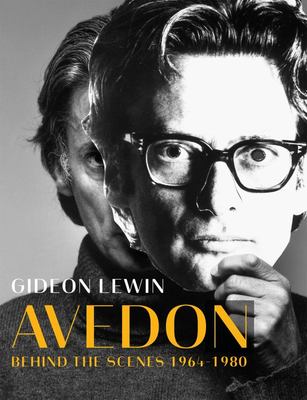 $127.99
AUD
Category: Photography
This monograph on the work of Gideon Lewin, master printer and assistant to Richard Avedon, reveals moments never told, stories never heard, and a life that only a few ever experienced. It is a story of a close working relationship and collaboration with a master. Avedon- Behind the Scenes, 1964-1980 re lates Lewin's personal experiences working with Richard Avedon for 16 years. It is about the hard work, the intrigues, the energy, the mysteries, the humor, and the commitment to creating images that were larger-than-life and will last for generations. The book illuminates many details about preparations for Avedon's major exhibitions, the master classes he was a part of, and many behind-the-scene stories working on fashion collections in Paris and in New York for Harper's Bazaar and Vogue, photographing the world's most famous personalities and most beautiful women- Sophia Loren, Audrey Hepburn, Catherine Deneuve, Cher, Jean Shrimpton, Veruschka, Twiggy, Rene Russo, Patti Hanson, and Lauren Hutton. Finally, this book opens the window to the lighter side of Richard Avedon, as well as his total dedication to the art of photography in his determination to leave a legacy unlike that of no other photographer. With more than 200 photographs Gideon Lewin- The Avedon Years, 1964-1980 is a singular and remarkable journey. ...Show more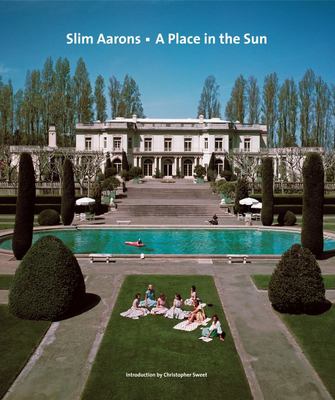 $85.00
AUD
Category: Photography
Slim Aarons made a career, in his words, "photographing attractive people who were doing attractive things in attractive places." His subjects were the beautiful and the celebrated, the rich and the powerful, the talented and the privileged, high society and aristocracy. Slim Aarons captured their image for the picture magazines of the 1940s - '90s, and, in so doing so, defined the image of the Beautiful People - the post-war international Jet Set. Aarons always shows his subjects in their natural setting, in a circumstance synonymous with their station in life, and in so doing, he gained their trust and a most precious thing - access. And so he was welcomed into the exclusive precincts of the world's elite, in essence attaining the status of court photographer. The images included here are the fruit of that access. ...Show more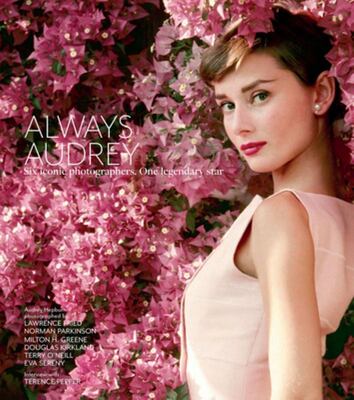 $90.00
AUD
Category: Photography
- Includes many rare and unseen photos of Audrey Hepburn on and off stage- Features images from the archives of six top photographers: Norman Parkinson, Milton H. Greene, Douglas Kirkland, Lawrence Fried, Terry O'Neill and Eva Sereny- Extensive commentary throughout from Douglas Kirkland, Terry O'Neill and Eva Sereny Audrey Hepburn once said "I never thought I'd land in pictures with a face like mine." Nothing could be further from the truth. As one of the 20th century's most loved icons, her face is instantly recognizable the world overHere, for the first time, ACC Art Books and Iconic Images proudly present the work of six wonderful photographers - Norman Parkinson, Milton H. Greene, Douglas Kirkland, Lawrence Fried, Terry O'Neill and Eva Sereny - who were fortunate enough to capture the star at different moments of her life. In addition, former Curator of Photographs for the National Portrait Gallery and co-curator of the Audrey Hepburn: Portraits of an Icon exhibition, Terence Pepper, opens up his personal archive of vintage press prints, making this ode to Hepburn truly unique. Throughout the book, Douglas Kirkland, Terry O'Neill and Eva Sereny share their memories of working with the icon. They present a wonderful mix of on-set, fashion, portrait and behind-the-scenes photographs, including contact sheets and never-before-seen images. With an introduction by Terence Pepper and a foreword by Patricia Bosworth, Always Audrey is sure to delight any Hepburn fan. ...Show more
$99.50
AUD
Category: Photography
50 years ago, people used 35 mm cameras like we use smartphones in the age of Instagram. They photographed what they ate, their holidays, and family reunions. Imagining what prompted a stranger to press the shutter decades ago is the purpose behind Lee Shulman's Anonymous Project, which curates 300 anon ymous images from his collection of 700,... ...Show more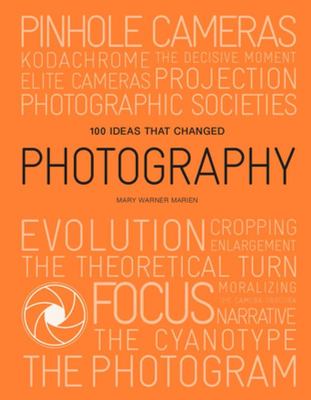 $29.99
AUD
Category: Photography | Series: Pocket Editions Ser.
This compelling book chronicles the most influential ideas that have shaped photography from the invention of the daguerreotype in the early 19th century up to the digital revolution and beyond. Entertaining and intelligent, it provides a fascinating resource to dip into.   Arranged in a broadly chron ological order to show the development of photography, the ideas that comprise the book include innovative concepts, cultural and social incidents, technologies, and movements. Each idea is presented through lively text and arresting visuals, and explores when the idea first evolved and its subsequent impact on photography.   ...Show more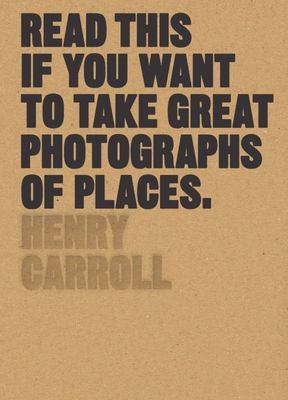 $27.99
AUD
Category: Photography | Series: Read This Ser.
From the author of the bestselling Read This If You Want To Take Great Photographs series, this jargon-free introduction covers all aspects of photographing places, including landscapes, cityscapes, architecture, and interiors.   Whatever your camera, whatever your interest, whatever your level, this indispensible guide gives you all the essential techniques and demystifies the work of acclaimed photographers. Packed with practical tips and iconic images, this accessible book will arm you with the know-how you need to take meaningful pictures of the places that matter to you most.   Featuring 50 master photographers, including Alec Soth, Martin Parr, Robert Adams, Todd Hido, Rut Blees Luxemburg, Julius Shulman, Rinko Kawauchi, Thomas Ruff, Tim Hetherington, and Joel Sternfeld. ...Show more
$24.99
AUD
Category: Photography
Do you want to improve your social-media profile? Learn how to express yourself through beautiful, artistic self-portraits with Take Your Selfie Seriously: The Advanced Selfie and Self-Portrait Handbook.Existing in today's world without photos of yourself is hardly possible, existing without great photo s of yourself can be crippling. Take Your Selfie Seriously walks you through the fundamentals of taking the perfect selfie - the gear, pose, facial expression, outfit choice, story, composition, lighting and more. Posting your selfie is an opportunity for you to declare visually who you are and what you aspire to be. Take it seriously and you'll unleash a whole new world of opportunity and potential in the process.From Sorelle Amore, the well-known photographer, filmmaker, influencer and savvy business person whose #Blessed Instagram and Advanced Selfie University programmes have inspired her millions followers across the globe to up their selfie game and improve their online presence! ...Show more