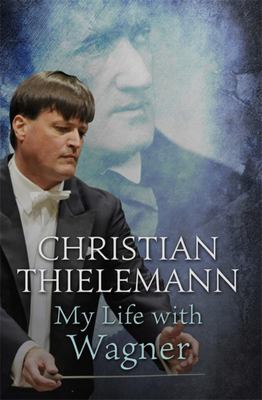 $49.99
AUD
Category: Music
Over a distinguished career conducting some of the world's finest orchestras, Christian Thielemann has earned a reputation as the leading modern interpreter of Richard Wagner. My Life with Wagner chronicles his ardent personal and professional engagement with the composer whose work has shaped his think ing and feeling from early childhood. Thielemann retraces his journey with Wagner - from Berlin to Bayreuth via Venice, Hamburg and Chicago. The book combines reminiscence and analysis with revealing insights drawn from Thielemann's many years of experience as a Wagner conductor. Taking each opera in turn, his appraisal is illuminated by a deep affinity for the music, an intimate knowledge of the scores and the inside perspective of an outstanding practitioner. And yet for all the adulation Wagner's art inspires in him, Thielemann does not shy away from unpalatable truths about the man himself, explaining why today he is venerated and reviled in equal measure. My Life with Wagner is a richly rewarding read for admirers of a composer who continues to fascinate long after his death. ...Show more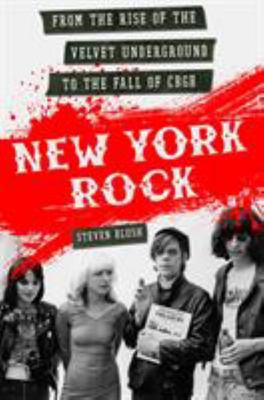 $32.99
AUD
Category: Music
As a city that represents endless possibilities, New York has been the setting for the dawning of new movements, styles, and genres. In the 20th century, the birth of Rock represented a connection between art forms and the city's socioeconomic, racial, and sexual variants. New York Rock breaks down the rock scene's half-century connection to New York and analyses its distinct subculture through the prism of influences, crosscurrents, and psychoactive distractions. Over 1,500 musicians, clubs, and labels held roles in the making of New York Rock, and it's their contributions that created this iconic art form. A compilation of first hand narratives about each genre of rock, from Punk New Wave and Glitter Rock to New York Hardcore and Indie rock, New York Rock is the ultimate illustrated account of Rock's role in New York City. ...Show more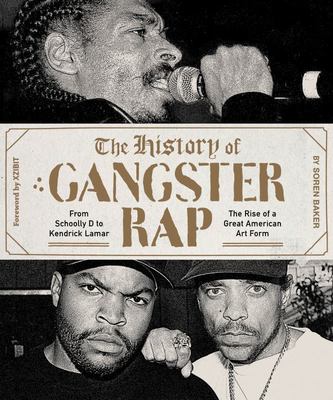 $35.00
AUD
Category: Music
The History of Gangster Rap is a deep dive into one of the most fascinating subgenres of any music category to date. Sixteen detailed chapters, organized chronologically, examine the evolution of gangster rap, its main players, and the culture that created this revolutionary music. From still-swirling c onspiracy theories about the murders of Biggie and Tupac to the release of the 2015 film Straight Outta Compton, the era of gangster rap is one that fascinates music junkies and remains at the forefront of pop culture. Filled with interviews with key players such as Snoop Dogg, Ice-T, and dozens more, as well as sidebars, breakout bios of notorious characters, lists, charts, and more, The History of Gangster Rap is the be-all-end-all book that contextualizes the importance of gangster rap as a cultural phenomenon. ...Show more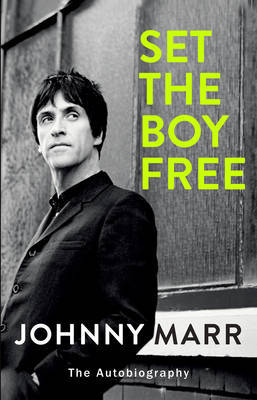 $35.00
AUD
Category: Music
Johnny Marr was born in 1960's Manchester to Irish emigrant parents and knew from an early age that he would be a musician. Forming his first band, at thirteen, Marr spent his teenage years on the council estates of Wythenshawe playing guitar, devouring pop culture and inventing his own musical style. I t wasn't until the early eighties, when Marr turned up on the doorstep of a singer named Steven Patrick Morrissey, that both a unique song writing partnership and the group recognised as one of the most iconic bands of all time were formed. In 1983 The Smiths released their first single, and within a year their eponymous debut album reached number two in the UK chart, paving the way for mainstream and critical success on their own terms. For Marr, tensions within the band and desire for a wider musical scope lead to his departure from The Smiths in 1987, ensuring the end for one of the most influential British groups of a generation. But this was just the beginning for Marr. From forming Electronic and The Healers to playing with Bryan Ferry, Talking Heads, Kirsty MacColl, Pet Shop Boys, Billy Bragg, Nile Rogers and Bert Jansch. From joining The Pretenders, The The, Modest Mouse and The Cribs to recently collaborating with Hans Zimmer and receiving acclaim and worldwide success in his own right as a solo artist, Marr has never stopped. Here, for the first time, he tells his own side of the story. From roaming the streets of Manchester to constantly pushing musical boundaries as the most loved guitarist Britain has ever produced, Johnny Marr's memoir is the true history of music - told by one of its very own legends. ...Show more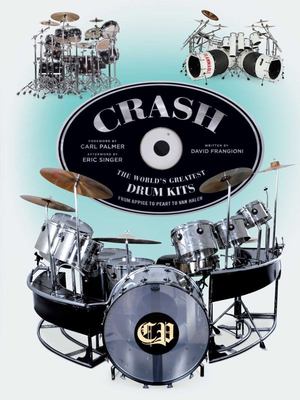 Crash - Worlds greatest drum kits
by Frangioni ((various roles)); Carl Palmer (Foreword by); Eric Singer (Afterword by)
$59.99
AUD
Category: Music
From snares to cymbals, drums are taking over the stage in this first-ever collected look into some of the most famous drum kits of rock and roll history.   Crash is the definitive Illustrated history of the drum kits of rock 'n' roll legends. Featuring images from live concerts, outdoor festivals, an d private recording sessions, this spectacular volume captures the personal connection between artist and instrument. Along with the makes and models, each kit is accompanied by commentary about the history of the kit, its special characteristics, as well as its significance to rock history. Including photographs of Neil Peart, Carl Palmer, Ginger Baker, Keith Moon, Ringo Starr, and many more, Crash is the ultimate photographic guide to the world of rock 'n' roll's most famous drum kits. ...Show more
$69.99
AUD
Category: Music
An untitled collection of writings by James Douglas Morrison.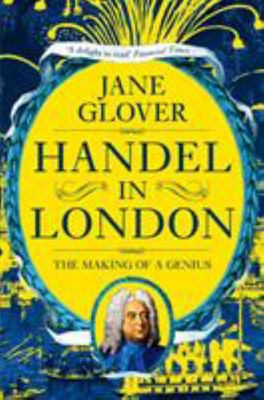 $19.99
AUD
Category: Music
'How refreshing, to read a book about music written for a music lover and not a musicologist. In clear, lucid, entertaining prose, Jane Glover makes those of us who lack musical literacy better understand and appreciate Handel's divinity.' - Donna Leon, author of Handel's Bestiary and the Inspector Brun etti mysteries.Handel in London tells the story of a young German composer who in 1712, followed his princely master to London and would remain there for the rest of his life. That master would become King George II and the composer was George Frideric Handel. Handel, then still only twenty-seven and largely self-taught, would be at the heart of musical activity in London for the next four decades, composing masterpiece after masterpiece, whether the glorious coronation anthem, Zadok the Priest, operas such as Giulio Cesare, Rinaldo and Alcina or the great oratorios, culminating, of course, in Messiah. Here, Jane Glover, who has conducted Handel's work in opera houses and concert halls throughout the world, draws on her profound understanding of music and musicians to tell Handel's story. It is a story of music-making and musicianship, of practices and practicalities, but also of courts and cabals, of theatrical rivalries and of eighteenth-century society. It is also, of course, the story of some of the most remarkable music ever written, music that has been played and sung, and loved, in this country - and throughout the world - for three hundred years. ...Show more
$75.00
AUD
Category: Music
The most in-depth exploration of Springsteen's songs ever written.The latest book in the bestselling All the Songs series, this is the most in-depth exploration of Springsteen's songs ever written.Spanning nearly 50 years of albums, EPs, B-sides, and more, read the full story behind every single song th at The Boss has ever released. Moving chronologically through Springsteen's long career, expert authors Margotin and Guesdon explore everything there is to know about every single song. No stone is left unturned across 670 pages, from the inspiration behind the lyrics and melody to the recording process and even the musicians and producers who worked on each track. Uncover the stories behind the music in this truly definitive book - a must-have for every Springsteen fan. ...Show more
$10.00
AUD
Category: Music
Known to many as GODinski, Michael Gudinski is unquestionably the most powerful and influential figure in the Australian rock'n'roll music business - and has been for the last four decades. Often referred to as 'the father of the Australian music industry', he has nurtured the careers of many artists - Kylie Minogue, Jimmy Barnes, Paul Kelly, Skyhooks, Split Enz, Yothu Yindi, to name just a few. But his reach isn't limited to Australian artists. With his Frontier Touring Company, Gudinski has toured The Rolling Stones, Frank Sinatra, Bob Dylan, Bruce Springsteen, Madonna, Sting ... pretty much a who's who of the arena level international music scene. A self-made multi-millionaire, Gudinski is the Australian equivalent of Richard Branson or David Geffen, but who is this tough, inspired, flamboyant and impassioned businessman who has shaped Australian popular culture? Where did he come from, and how has he stayed relevant for so long in an industry notorious for its fickleness? Rock journalist Stuart Coupe delves into Gudinski's life to find the answers - and in doing so gives us a backstage pass to forty years of Australian rock. ...Show more
$35.00
AUD
Category: Music
Through his pioneering work in the legendary country-punk band, Uncle Tupelo, to his enduring legacy as the creative force behind the unclassifiable sound of Wilco, Jeff Tweedy has weaved his way between the underground and the mainstream - and back again. Funny, disarming, and deeply honest, his memoir casts light on his unique creative process and the stories that shaped his life and career, from a childhood spent in Illinois to the release of No Depression in the early 90s - which set the blueprint for alt-country - and later working with Mavis Staples and, posthumously, Woody Guthrie. ...Show more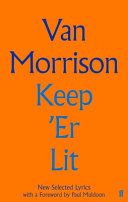 $29.99
AUD
Category: Music | Series: Faber Social Ser.
A new volume of the timeless lyrics of Van Morrison selected by the legendary singer-songwriter himself, edited by Eamonn Hughes, with a new foreword by Paul Muldoon.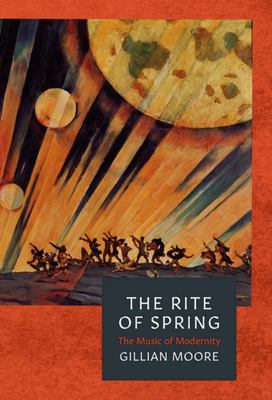 $29.99
AUD
Category: Music | Series: The\Landmark Library
The story behind the scandalous first performance of one of the most influential works in the history of music, as part of the stunning Landmark Library series. On 29 May 1913, at the Théâtre des Champs-Elysées in Paris, a new ballet by Diaghilev's Ballets Russes, choreographed by Vaslav Nijinsky, rece ived its premiere. Many of the cultural big names of Paris were there, or were rumoured to have been there: Debussy, Ravel, Proust, Gertrude Stein, Picasso. When the curtain rose on a cast of frenziedly stamping dancers, a near-riot ensued, ensuring the evening would enter the folklore of modernism. While it was the dancing that triggered the mayhem, Stravinsky's score contained shocks enough, with its innovations in form, rhythm, dissonance and its sheer sonic power. The Rite of Springwould achieve recognition in its own right as a concert piece, and is now seen as one of the most influential works of the 20th century. Gillian Moore explores the cultural climate that created The Rite, tells the story of the creation of the music and the ballet and provides a guide to the music itself, showing how a scandalous novelty of 1913 became a 21st-century concert staple. As well as considering its influence on 20th-century classical composers, she probes The Rite's impact on film music (including scores for Star Warsand Jaws); its extensive influence on jazz musicians (including Charlie Parker) and by artists as diverse as Weather Report, Joni Mitchell, Frank Zappa and The Pet Shop Boys. ...Show more