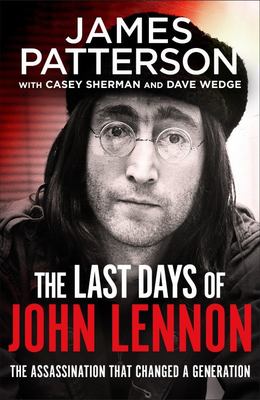 $32.99
AUD
Category: Music
John Lennon achieved with the Beatles a level of superstardom that defied classification. "We were the best bloody band there was," he said. "There was nobody to touch us."   In the summer of 1980, Lennon signs with a label and hires a top producer to recruit the best session musicians, ready to record new music for the first time in years. They are awestruck when Lennon dashes off "(Just Like) Starting Over." Lennon is back in peak form, with his best songwriting since "Imagine."   The Last Days of John Lennon is the amazing story of John Lennon's life and career, from his earliest days and first songs up to his last seconds. It tells the story of the most profound rock-and-roll genius of all time-and of Mark David Chapman, the consummate Nowhere Man who took him from us. Enriched by exclusive interviews with Lennon's friends and associates, including Paul McCartney, the book is a true-crime drama about two men who changed history. One whose indelible songs still enrich our lives today-and the other who ended the beautiful music with five pulls of a trigger.   ...Show more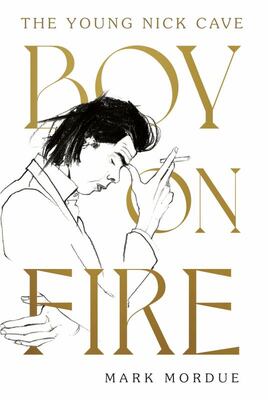 $39.99
AUD
Category: Music
 The first volume of the long-awaited, near-mythical biography of Nick Cave, by award-winning writer, Mark Mordue. A deeply beautiful, profound, profane and poetic biography of the early formative years of the dark prince of Australian rock 'n' roll, Boy on Fire is Nick Cave's creation story. This is th e story of the artist first as a boy, then as a young man. A deeply insightful work which charts his family, friends, influences, milieu and, most of all, his music, it reveals how Nick Cave shaped himself into the extraordinary artist he would become. As well as a powerfully compelling biography of a singular, uncompromising artist, Boy on Fire is also a fascinating social and cultural biography, a vivid and evocative rendering of a time and place, from the fast-running dark river and ghost gums of Wangaratta, to the nascent punk scene which hit staid 1970s Melbourne like an atom bomb, right through to the torn wallpaper, sticky carpet and the manic, wild energy of nights at the Crystal Ballroom.  Boy on Fire is a stunning biographical achievement. ...Show more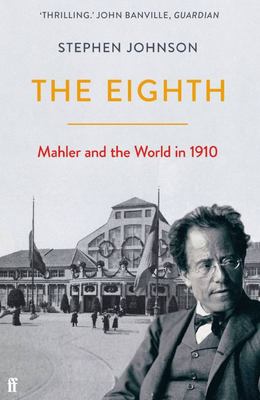 $24.99
AUD
Category: Music
The compelling story of Mahler's titanic Eighth Symphony. 'Thrilling.' - John Banville, Guardian The Eighth Symphony was going to be different from anything Mahler had ever done before: it would speak in different tones, and of a different kind of experience. The world premiere in Munich in the summer of 1910 was the artistic breakthrough for which the composer had yearned all his adult life. Stephen Johnson recounts the symphony's far-reaching effect on composers, conductors and writers of the time. Placing Mahler within his world, The Eighth reassesses Mahler's work in the context of the prevailing thought of his age, but also against the backdrop of that tumultuous summer, when Mahler worked desperately on his Tenth Symphony, was betrayed by his wife, and consulted Sigmund Freud. It is a story like no other. ...Show more
$24.99
AUD
Category: Music
THE SUNDAY TIMES BESTSELLER "Mark Lanegan-primitive, brutal, and apocalyptic. What's not to love?"- Nick Cave. "A stoned cold classic" - Ian Rankin. "Powerfully written and brutally, frighteningly honest"- Lucinda Williams. From the back of the van to the front of the bar, from the hotel room to the e mergency room, onstage, backstage, and everywhere in between, SING BACKWARDS AND WEEP reveals the abrasive reality beneath one of the most romanticised decades in rock history-from a survivor who lived to tell the tale. When Mark Lanegan first arrived in Seattle in the mid-1980s, he was just "an arrogant, self-loathing redneck waster seeking transformation through rock 'n' roll." Within less than a decade, he would rise to fame as the front man of the Screaming Trees, then fall from grace as a low-level crack dealer and a homeless heroin addict, all the while watching some of his closest friends rocket to the pinnacle of popular music. In SING BACKWARDS AND WEEP, Lanegan takes readers back to the sinister, needle-ridden streets of Seattle, to an alternative music scene that was simultaneously bursting with creativity and saturated with drugs. He tracks the tumultuous rise and fall of the Screaming Trees, from a brawling, acid-rock bar band to world-famous festival favourites with an enduring legacy that still resonates. Lanegan's personal struggles with addiction, culminating in homelessness, petty crime, and the tragic deaths of his closest friends, is documented with a painful honesty and pathos. Gritty, gripping, and unflinchingly raw, SING BACKWARDS AND WEEP is a book about more than just an extraordinary singer who watched his dreams catch fire and incinerate the ground beneath his feet. Instead, it's about a man who learned how to drag himself from the wreckage, dust off the ashes, and keep living and creating. ...Show more
$19.99
AUD
Category: Music
The best selling memoir, now in paperback!
$29.99
AUD
Category: Music
From the National Book Award-winning author of Just Kids and M Train, a profound, beautifully realized memoir in which dreams and reality are vividly woven into a tapestry of one transformative year. Following a run of New Year's concerts at San Francisco's legendary Fillmore, Patti Smith finds herself tramping the coast of Santa Cruz, about to embark on a year of solitary wandering. Unfettered by logic or time, she draws us into her private wonderland with no design, yet heeding signs--including a talking sign that looms above her, prodding and sparring like the Cheshire Cat. In February, a surreal lunar year begins, bringing with it unexpected turns, heightened mischief, and inescapable sorrow. In a stranger's words, "Anything is possible: after all, it's the Year of the Monkey." For Smith - inveterately curious, always exploring, tracking thoughts, writing - the year evolves as one of reckoning with the changes in life's gyre: with loss, aging, and a dramatic shift in the political landscape of America. Smith melds the western landscape with her own dreamscape. Taking us from California to the Arizona desert; to a Kentucky farm as the amanuensis of a friend in crisis; to the hospital room of a valued mentor; and by turns to remembered and imagined places, this haunting memoir blends fact and fiction with poetic mastery. The unexpected happens; grief and disillusionment set in. But as Smith heads toward a new decade in her own life, she offers this balm to the reader: her wisdom, wit, gimlet eye, and above all, a rugged hope for a better world. Riveting, elegant, often humorous, illustrated by Smith's signature Polaroids, Year of the Monkey is a moving and original work, a touchstone for our turbulent times.   ...Show more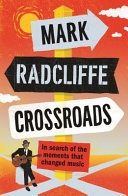 $35.00
AUD
Category: Music
Standing at the crossroads - the Mississippi crossroads of Robert Johnson and the devil's infamous meeting - Mark Radcliffe found himself facing his own personal crunch point. Aged sixty, he had just mourned the death of his father, only to be handed a diagnosis of mouth and throat cancer. This momentou s time in his life, and being at the most famous junction in music history, led Radcliffe to think about the pivotal tracks in music and how the musicians who wrote and performed them - from Woodie Guthrie to Gloria Gaynor, Kurt Cobain to Bob Marley - had reached the crossroads that led to such epoch-changing music. In this warm, intimate account of music and its power to transform our lives, Radcliffe takes a personal journey through these touchstone tracks, looking at the story behind the records and his own experiences as he goes in search of these moments. ...Show more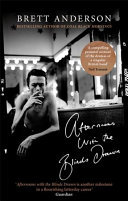 $22.99
AUD
Category: Music
'A compelling personal account of the dramas of a singular British band' Neil Tennant The trajectory of Suede - hailed in infancy as both 'The Best New Band in Britain' and 'effete southern wankers' - is recalled with moving candour by its frontman Brett Anderson, whose vivid memoir swings seamlessly be tween the tender, witty, turbulent, euphoric and bittersweet. Suede began by treading the familiar jobbing route of London's emerging new 1990s indie bands - gigs at ULU, the Powerhaus and the Old Trout in Windsor - and the dispiriting experience of playing a set to an audience of one. But in these halcyon days, their potential was undeniable. Anderson's creative partnership with guitarist Bernard Butler exposed a unique and brilliant hybrid of lyric and sound; together they were a luminescent team - burning brightly and creating some of the era's most revered songs and albums. In Afternoons with the Blinds drawn, Anderson unflinchingly explores his relationship with addiction, heartfelt in the regret that early musical bonds were severed, and clear-eyed on his youthful persona. 'As a young man . . . I oscillated between morbid self-reflection and vainglorious narcissism' he writes. His honesty, sharply self-aware and articulate, makes this a compelling autobiography, and a brilliant insight into one of the most significant bands of the last quarter century. ...Show more
$49.99
AUD
Category: Music | Series: Leonard Cohen, Untold Stories Ser.
The extraordinary life of one of the world's greatest music and literary icons, in the words of those who knew him best. Poet, novelist, singer-songwriter, artist, prophet, icon--there has never been a figure like Leonard Cohen. He was a true giant in contemporary western culture, entertaining and inspi ring people everywhere with his work. From his groundbreaking and bestselling novels, The Favourite Game and Beautiful Losers, to timeless songs such as "Suzanne," "Dance Me to the End of Love," and "Hallelujah," Cohen is a cherished artist. His death in 2016 was felt around the world by the many fans and followers who would miss his warmth, humour, intellect, and piercing insights. Leonard Cohen, Untold Stories chronicles the full breadth of his extraordinary life. The first of three volumes--The Early Years--follows him from his boyhood in Montreal to university, and his burgeoning literary career to the world of music, culminating with his first international tour in 1970. Through the voices of those who knew him best--family and friends, colleagues and contemporaries, rivals, business partners, and his many lovers--the book probes deeply into both Cohen's public and private life. It also paints a portrait of an era, the social, cultural, and political revolutions that shook the 1960s. In this revealing and entertaining first volume, bestselling author and biographer Michael Posner draws on hundreds of interviews to reach beyond the Cohen of myth and reveal the unique, complex, and compelling figure of the real man. ...Show more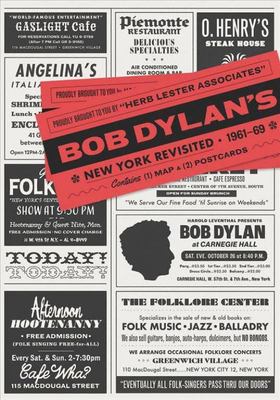 $29.95
AUD
Category: Music
On a cold night in January 1961, Bob Dylan arrived in New York. Within hours, he made his first New York performance at the Greenwich Village coffeehouse Cafe Wha? This guide charts Dylan's journey through the city from that first day through the 1960s, as he transitioned from unscrubbed folkie to world -conquering rocker, before a July 1966 motorcycle crash forced him into exile upstate. This annotated map includes more than 40 entries, including the locations of friends' apartments where he'd crash for a few nights, the many small clubs and bars at which he strummed and sang for change, the scenes of first successes and later controversies, locations of LP cover shoots, and much more. Born and raised in Minnesota as Robert Zimmerman, it was only in New York that he completed his transformation into Bob Dylan, during the frenetic period this guide documents. ...Show more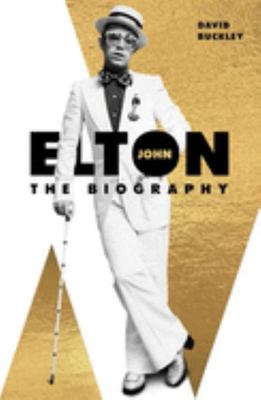 $24.99
AUD
Category: Music | Series: Y Ser.
As Elton John finishes his final tour, this updated, fully revised biography pays tribute to the groundbreaking, socially conscious musician. Meticulously researched and drawing on many new original interviews with friends and associates, Elton John is the first serious, but also page-turningly entert aining, biography of the Queen Mum of Pop. It's now cool to acknowledge John's enormous influence on the music business, his impact on the struggle for LGBTQ rights, and his efforts to fight AIDS. Fully revised and updated, this is the definitive look at a showbiz legend. ...Show more