$14.99
AUD
Category: Critical Thinking | Series: Penguin Classics
For the first time in Penguin Classics: Nietzsche's accessible exploration of key ideas in his landmark Beyond Good and Evil--in a lucid new translation Friedrich Nietzsche claimed that the purpose of On the Genealogy of Morals was to call attention to his previous writings. But in fact the book does mu ch more than that, elucidating and expanding on the cryptic aphorisms of Beyond Good and Evil, and presenting a coherent discussion of morality in a work that is more accessible than much of his previous writings. For more than sixty-five years, Penguin has been the leading publisher of classic literature in the English-speaking world. With more than 1,500 titles, Penguin Classics represents a global bookshelf of the best works throughout history and across genres and disciplines. Readers trust the series to provide authoritative texts enhanced by introductions and notes by distinguished scholars and contemporary authors, as well as up-to-date translations by award-winning translators. ...Show more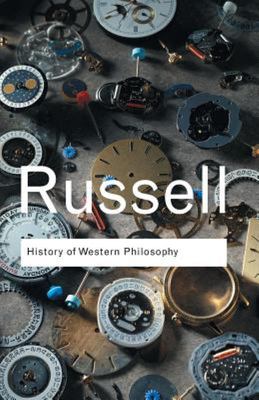 $39.99
AUD
Category: Critical Thinking | Series: Routledge Classics Ser.
Hailed as "lucid and magisterial" byThe Observer, this book is universally acclaimed as the outstanding one-volume work on the subject of Western philosophy. Considered to be one of the most important philosophical works of all time, the History of Western Philosophy is a dazzlingly unique exploration of the ideologies of significant philosophers throughout the ages--from Plato and Aristotle through to Spinoza, Kant and the twentieth century. Written by a man who changed the history of philosophy himself, this is an account that has never been rivaled since its first publication over sixty years ago. Since its first publication in 1945, Lord Russell's A History of Western Philosophy is still unparalleled in its comprehensiveness, its clarity, its erudition, its grace, and its wit. In seventy-six chapters he traces philosophy from the rise of Greek civilization to the emergence of logical analysis in the twentieth century. Among the philosophers considered are: Pythagoras, Heraclitus, Parmenides, Empedocles, Anaxagoras, the Atomists, Protagoras, Socrates, Plato, Aristotle, the Cynics, the Sceptics, the Epicureans, the Stoics, Plotinus, Ambrose, Jerome, Augustine, Benedict, Gregory the Great, John the Scot, Aquinas, Duns Scotus, William of Occam, Machiavelli, Erasmus, More, Bacon, Hobbes, Descartes, Spinoza, Leibniz, Locke, Berkeley, Hume, Rousseau, Kant, Hegel, Schopenhauer, Nietzsche, the Utilitarians, Marx, Bergson, James, Dewey, and lastly the philosophers with whom Lord Russell himself is most closely associated--Cantor, Frege, and Whitehead, coauthor with Russell of the monumental Principia Mathematica. ...Show more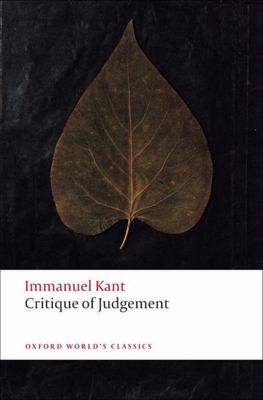 $26.95
AUD
Category: Critical Thinking | Series: Oxford World's Classics
'beauty has purport and significance only for human beings, for beings at once animal and rational' In the Critique of Judgement (1790) Kant offers a penetrating analysis of our experience of the beautiful and the sublime, discussing the objectivity of taste, aesthetic disinterestedness, the relation of art and nature, the role of imagination, genius and originality, the limits of representation and the connection between morality and the aesthetic. He also investigates the validity of our judgements concerning the apparent purposiveness of nature with respect to the highest interests of reason and enlightenment. The work profoundly influenced the artists and writers of the classical and romantic period and the philosophy of Hegel and Schelling. It has remained a central point of reference from Schopenhauer and Nietzsche through to phenomenology, hermeneutics, the Frankfurt School, analytical aesthetics and contemporary critical theory. J. C. Meredith's classic translation has been revised in accordance with standard modern renderings and provided with a bilingual glossary. This edition also includes the important 'First Introduction' that Kant originally composed for the work. ...Show more
$32.99
AUD
Category: Critical Thinking
All Lina wanted was to be desired. How did she end up in a marriage with two children and a husband who wouldn't touch her? All Maggie wanted was to be understood. How did she end up in a relationship with her teacher and then in court, a hated pariah in her small town?All Sloane wanted was to be admire d. How did she end up a sexual object of men, including her husband, who liked to watch her have sex with other men and women?Three Women is a record of unmet needs, unspoken thoughts, disappointments, hopes and unrelenting obsessions.   ...Show more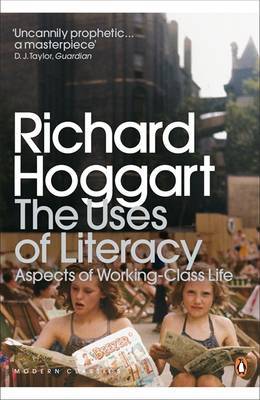 $22.99
AUD
Category: Critical Thinking
When a society becomes more affluent, does it lose other values? Are the skills that education and literacy gave millions wasted on consuming pop culture? Do the media coerce us into a world of the superficial and the material - or can they be a force for good? When Richard Hoggart asked these questions in his 1957 book "The Uses of Literacy", Britain was undergoing huge social change, yet his landmark work has lost none of its pertinence and power today. Hoggart gives a fascinating insight into the close-knit values of Northern England's vanishing working-class communities, and weaves this together with his views on the arrival of a new, homogenous 'mass' US-influenced culture. His headline-grabbing bestseller opened up a whole new area of cultural study and remains essential reading, both as a historical document, and as a commentary on class, poverty and the media. ...Show more
$22.99
AUD
Category: Critical Thinking | Series: Penguin Modern Classics
'It would not do to be found in the desert under these circumstances: firing wildly into the cactus from a car full of drugs'. "Fear and Loathing at Rolling Stone" showcases the evolution of the writer of "Fear and Loathing in Las Vegas" and "Hell's Angels", through his work at the magazine that he help ed to put on the map. Jann S. Wenner, Hunter Thompson's editor and friend for nearly thirty-five years, has chosen the pieces, including many never collected before. They show how Thompson's "Rolling Stone" writing, when taken as a whole, forms an extended, allusive autobiography of the writer himself as he pursues his lifelong obsession, the king-hell story of them all: "The Death of the American Dream". ...Show more
$18.99
AUD
Category: Critical Thinking | Series: Modern Library Classics Ser.
A series of spiritual exercises filled with wisdom, practical guidance, and profound understanding of human behavior, Marcus Aurelius?s Meditations remains one of the greatest works of spiritual and ethical reflection ever written. Marcus?s insights and advice-on everything from living in the world to c oping with adversity and interacting with others-have made the Meditations required reading for statesmen and philosophers alike, while generations of ordinary readers have responded to the straightforward intimacy of his style. In Gregory Hays?s new translation-the first in a generation-Marcus?s thoughts speak with a new immediacy- never before have they been so directly and powerfully presented. ...Show more
$23.99
AUD
Category: Critical Thinking
Garner is a 2016 Windham-Campbell Prize recipient for her non-fiction writings. The judges praised Garner's work as 'intelligent, lucid and often disturbing.'   PRAISE FOR EVERYWHERE I LOOK'A captivating collection...No matter the topic, Garner is a charming and courageous writer whose distinctive voi ce exemplifies the range of what is possible in personal writing.'--Publishers Weekly   'Garner brings to the collection not only her tremendous powers of observation but a continued employment of those skills to force readers to confront unpleasant truths. The graceful prose with which she delivers her insights will challenge readers to look at what is happening around them.'--Library Journal (STARRED REVIEW)   'Like strolling around in an idiosyncratic, surprising, and informative museum.'--Kirkus   'Garner is a natural storyteller: her unillusioned eye makes her clarity compulsive.'--New Yorker   'Compulsively readable essays.'--Observer   'Writes with the humor and precision of Joy Williams, the warmth and ferocity of Elena Ferrante, and the investigative rigor of Janet Malcolm.'--John Freeman, LitHub   'A thoughtful dissection of the emotional anatomy of the everyday'.--Financial Times UK]   'This is Garner in expansive mood writing gracefully about everything from her family to ballet to the dawn service.'--The Spectator'Garner is a wonderful appreciator: she invites us into the work under review by leading us along the path of discovery she has followed.'--Open Letters Monthly   'Garner's prose is so very pleasant to read - dry, relaxed sentences that calmly reach out towards loveliness... Her] willingness to look at and truly see the failures of human behavior, in herself no less than in others, that lends her work its power.'--Guardian   'A rich, beautiful book by a poet of the everyday, a sheer master of prose.'--Australian   'A book with a big scope, both in terms of the subjects covered and of the stylistic approaches used to discuss them--a great reminder of the range of the essay as form.'--Signature   'There's not a word wasted or out of place. Garner observes, intuits, shares and cares about the lives she writes about like no-one else. Readers will laugh, cry, squirm and gasp and wonder. It's Garner's unique gift as a writer, and it's beautifully realized in Everywhere I Look.'--Books + Publishing   Spanning fifteen years of work, Everywhere I Look is a book full of intuition, insight and humor. It takes us from backstage at the ballet to the trial of a woman for the murder of her newborn baby. It moves effortlessly from the significance of moving house to the pleasure of re-reading Pride and Prejudice. Helen Garner is the author of numerous books of fiction and nonfiction. Her novel The Spare Room was published to critical acclaim in 2010. Her work of true crime This House of Grief received international praise.   PRAISE FOR This House of Grief' Garner] doesn't merely listen. She watches, imagines, second-guesses, empathizes, agonizes. Her voice--intimate yet sharp, wry yet urgent--inspires trust.'--Atlantic 'She writes with a profound understanding of human vulnerability, and of the subtle workings of love, memory and remorse.'--Economist 'Helen Garner is an invaluable guide into harrowing territory and offers powerful and unforgettable insights.'--Kate Atkinson   THIS HOUSE OF GRIEF won the Honorable Mention in the INDIEFAB 2015 Book of the Year Awards, True Crime category ...Show more
Homage to Catalonia
by George Orwell; Julian Symon (Introduction by)
$19.99
AUD
Category: Critical Thinking | Series: Penguin Modern Classics Ser.
Homage to Catalonia is George Orwell's account of his experiences fighting in the Spanish Civil War, and a portrait of disillusionment with his early politics. It also offers a personal background to the subtexts of his later novels, Animal Farm and Nineteen Eighty-Four. Orwell's experiences include bei ng shot in the neck by a sniper, and being forced into hiding as factions of the Left battled on the streets of Barcelona. Orwell entered Spain intending to gather an experience worth writing as well as to fight Fascism, and wrote Homage to Catalonia within months of his return. His honesty and bitterness make for an unparalleled account of his journey from belief and enthusiasm to a reluctant loss of ideals.Jeremy Northam has narrated several audiobooks for CSA & Canongate: Orwell's semi-autobiographical account of life on the streets; Down and Out in Paris and London, Brideshead Revisted by Evelyn Waugh, and Our Man in Havana by Graham Greene. ...Show more
$34.99
AUD
Category: Critical Thinking
Seizing upon the energy of the #MeToo movement, feminist activist Mona Eltahawy advocates a muscular, out-loud approach to teaching women and girls to harness their power through what she calls the "seven necessary sins" that women and girls are not supposed to commit: to be angry, ambitious, profane, v iolent, attention-seeking, lustful, and powerful. All the necessary "sins" that women and girls require to erupt. Eltahawy knows that the patriarchy is alive and well, and she is fed the hell up: Sexually assaulted during hajj at the age of fifteen. Groped on the dance floor of a night club in Montreal at fifty. Countless other injustices in the years between. Illuminating her call to action are stories of activists and ordinary women around the world--from South Africa to China, Nigeria to India, Bosnia to Egypt--who are tapping into their inner fury and crossing the lines of race, class, faith, and gender that make it so hard for marginalized women to be heard. Rather than teaching women and girls to survive the poisonous system they have found themselves in, Eltahawy arms them to dismantle it. Brilliant, bold, and energetic, The Seven Necessary Sins for Women and Girls is a manifesto for all feminists in the fight against patriarchy. ...Show more
$2.50
AUD
Category: Critical Thinking | Series: Penguin Modern
Fifty new books, celebrating the pioneering spirit of the Penguin Modern Classics series, from inspiring essays to groundbreaking fiction and poetry. I am Black and lesbian, and what you hear in my voice is fury, not suffering. From the self-described 'black, lesbian, mother, warrior, poet, these soarin g, urgent essays on the power of women, poetry and anger are filled with darkness and light. ...Show more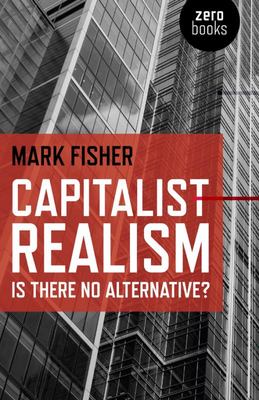 $19.99
AUD
Category: Critical Thinking | Series: Zero Books
After 1989, capitalism has successfully presented itself as the only realistic political-economic system - a situation that the bank crisis of 2008, far from ending, actually compounded. The book analyses the development and principal features of this capitalist realism as a lived ideological framework. Using examples from politics, films, fiction, work and education, it argues that capitalist realism colours all areas of contemporary experience. But it will also show that, because of a number of inconsistencies and glitches internal to the capitalist reality program capitalism in fact is anything but realistic. ...Show more