Torched
by Kimberley Starr
$29.99
AUD
Category: Crime
If my son killed anyone, I'd know. I know him. A small Yarra Valley town has been devastated by a bushfire, and Reefton Primary School principal Phoebe Warton can't sleep. She's the single mother of eighteen­yearold Caleb who is accused of starting the fire – on purpose. Twelve people are dead, students from her school among them; only a monster would cause such carnage. But where was her son was that day? No one knows but Caleb, and he's not talking. Against mounting community rage, Phoebe sets out to clear her son. But every avenue leads back to Caleb. Why did he vanish from his Country Fire Authority shift? Who else was at the abandoned goldmine that day? Why is Caleb refusing to speak? Phoebe will be forced to confront the nature of guilt and redemption, and decide what boundaries she is willing to cross to save the son she loves. Torched is an explosive, haunting and compelling crime novel about mothers and sons and the ties that bind them.   ...Show more
$19.99
AUD
Category: Crime | Series: A\Ripley Novel Ser.
'The No.1 Greatest Crime Writer' The Times 'Ripley, amoral, hedonistic and charming, is a genuinely original creation' Daily Telegraph 'He is using you for what you are worth' Tom Ripley wants money, success, and the good life - and he's willing to kill for it.Struggling to stay one step ahead of his c reditors, and the law, Ripley leaps at the chance to start afresh on a free trip to Europe. But when his new-found happiness is threatened, his response is as swift as it is shocking. This is the first in Highsmith's classic series featuring the character of Tom Ripley. The Talented Mr Ripley also inspired the Academy Award-winning film starring Matt Damon, Gwyneth Paltrow and Jude Law. One of the BBC's 100 Novels That Shaped Our World. ...Show more
$19.99
AUD
Category: Crime | Series: A\Ripley Novel Ser.
"You're always good on ideas, Tom..." An American art collector is claiming that the expensive masterpiece he bought is a fake. He wants to meet with the artist - but Tom Ripley knows that artist no longer exits. Ripley needs to hide his role in the fraud, and keep his colleague's mouth shut. But not e veryone's nerves are as steady as his, especially when it comes to murder. The second in Highsmith's Ripley series, Ripley Under Ground is set six years after the events of The Talented Mr Ripley. 'Patricia Highsmith is unrivalled' Daily Telegraph ...Show more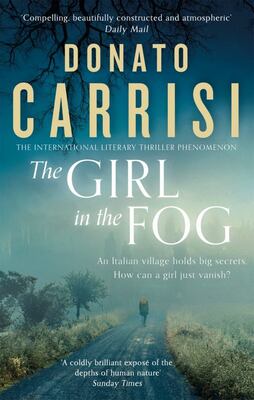 $22.99
AUD
Category: Crime
Sunday Times Crime Book Club Pick Mail on Sunday Thriller of the Week 'A coldly brilliant exposé of the depths of human nature' SUNDAY TIMES 'Compelling, beautifully constructed and atmospheric' DAILY MAIL Sixty-two days after the disappearance . . . A man is arrested in the small town of Avechot. His s hirt is covered in blood. Could this have anything to do with a missing girl called Anna Lou? What really happened to the girl? Detective Vogel will do anything to solve the mystery surrounding Anna Lou's disappearance. When a media storm hits the quiet town, Vogel is sure that the suspect will be flushed out. Yet the clues are confusing, perhaps false, and following them may be a far cry from discovering the truth at the heart of a dark town. FOR FANS OF DONNA LEON AND MICHELE GIUTTARI, GET READY FOR THE CRIME THRILLER OF THE YEAR. 'Carrisi is an expert at misdirection . . . this is a thoroughly disconcerting, addictive thriller guaranteed to freeze your soul' METRO ...Show more
$22.99
AUD
Category: Crime | Series: Cormoran Strike
'Hugely absorbing. . . the best Strike novel yet' SUNDAY MIRROR 'Highly inventive storytelling' GUARDIAN 'Outrageously entertaining' FINANCIAL TIMES 'Come for the twists and turns and stay for the beautifully drawn central relationship' INDEPENDENT 'Blistering piece of crime writing' SUNDAY TIMES ' Fans will love it' HEAT ----- When Billy, a troubled young man, comes to private eye Cormoran Strike's office to ask for his help investigating a crime he thinks he witnessed as a child, Strike is left deeply unsettled. While Billy is obviously mentally distressed, and cannot remember many concrete details, there is something sincere about him and his story. But before Strike can question him further, Billy bolts from his office in a panic. Trying to get to the bottom of Billy's story, Strike and Robin Ellacott - once his assistant, now a partner in the agency - set off on a twisting trail that leads them through the backstreets of London, into a secretive inner sanctum within Parliament, and to a beautiful but sinister manor house deep in the countryside. And during this labyrinthine investigation, Strike's own life is far from straightforward: his newfound fame as a private eye means he can no longer operate behind the scenes as he once did. Plus, his relationship with his former assistant is more fraught than it ever has been - Robin is now invaluable to Strike in the business, but their personal relationship is much, much more tricky than that . . . The most epic Robert Galbraith novel yet, LETHAL WHITE is both a gripping mystery and a page-turning next instalment in the ongoing story of Cormoran Strike and Robin Ellacott. ----- PRAISE FOR THE STRIKE SERIES: 'One of the most unique and compelling detectives I've come across in years' MARK BILLINGHAM 'The work of a master storyteller' DAILY TELEGRAPH 'Unputdownable. . . Irresistible' SUNDAY TIMES 'Will keep you up all night' OBSERVER 'A thoroughly enjoyable classic' PETER JAMES, SUNDAY EXPRESS ...Show more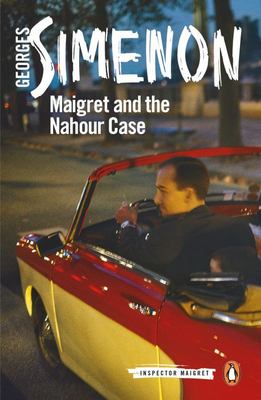 Maigret and Nahour Case
by Georges Simenon; William Hobson (Translator)
$16.99
AUD
Category: Crime | Series: Inspector Maigret Ser.
Maigret is called to the home of professional gambler, Felix Nahour, who has been found shot dead by his chambermaid. Maigret is shocked to recognise a photo of the man's wife who becomes the main suspect. All signs point to her guilt but Maigret suspects there might be more to this complicated affair. Penguin is publishing the entire series of Maigret novels in new translations. This novel has been published in a previous translation as Maigret on the Defensive. 'His artistry is supreme' John Banville 'One of the greatest writers of the twentieth century . . . Simenon was unequalled at making us look inside, though the ability was masked by his brilliance at absorbing us obsessively in his stories' Guardian ...Show more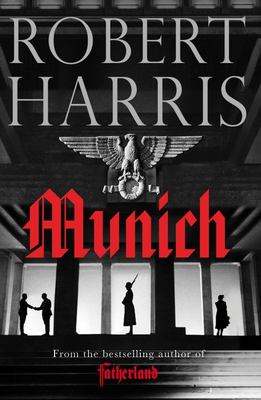 Munich
by Robert Harris
$32.99
AUD
Category: Crime
From the international bestselling author of An Officer and a Spy and Fatherland--a new spy thriller about treason and conscience, loyalty and betrayal, set against the backdrop of the fateful Munich Conference of September 1938. Hugh Legat is a rising star of the British diplomatic service, serving at 10 Downing Street as a private secretary to the prime minister, Neville Chamberlain. Paul von Hartmann is on the staff of the German Foreign Office--and secretly a member of the anti-Hitler resistance. Years before, the two men were friends at Oxford. Now war is on the horizon and Chamberlain is desperately trying to maintain the peace. When Hugh is given a set of top secret German documents from an anonymous source, it is clear Hartmann is trying to get back in touch. As a result, Hugh is ordered to accompany Chamberlain to Munich. Meanwhile, Hartmann travels on Hitler's overnight train from Berlin. Their meeting in Munich will change the course of the world affairs in ways that reverberate for years to come. Once again, Robert Harris gives us actual events of historical importance--here are Hitler, Chamberlain, Mussolini, Daladier--at the heart of an electrifying, unputdownable novel. ...Show more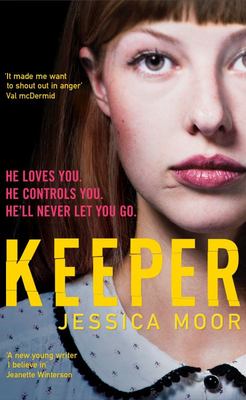 Keeper
by Jessica Moor
$32.99
AUD
Category: Crime
He's been looking in the windows again. Messing with cameras. Leaving notes. Supposed to be a f***ing refuge. But Death got inside. When Katie Straw's body is pulled from the waters of the local suicide spot, the police decide it's an open-and-shut case. A standard-issue female suicide. But the resident s of Widringham women's refuge where Katie worked don't agree. They say it's murder. Will you listen to them? An addictive literary page-turner about a crime as shocking as it is commonplace, Keeperwill leave you reeling long after the final page is turned. ...Show more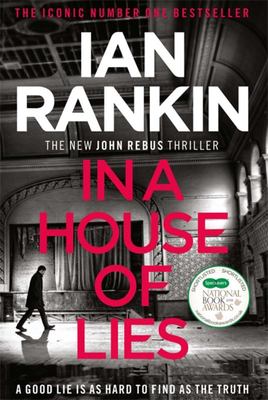 $32.99
AUD
Category: Crime | Series: REBUS #22
*****THE INSTANT NUMBER ONE BESTSELLER***** The iconic Ian Rankin returns with the essential must-read thriller of the year. "Loved In A House Of Lies. How does Rebus keep on getting better and better? Ian Rankin is a genius." LEE CHILD "One of British crime writing's greatest characters: alongside H olmes, Poirot and Morse ... Beautifully told, superbly constructed and utterly engrossing." DAILY MAIL "Absolutely wonderful. Clever, gripping, a fabulous read." KATE MOSSE "Rankin's Latest and Greatest. It is stunning. I didn't sleep for three nights reading it." JILLY COOPER * * * * * IN A HOUSE OF LIES... Everyone has something to hide A missing private investigator is found, locked in a car hidden deep in the woods. Worse still - both for his family and the police - is that his body was in an area that had already been searched. Everyone has secrets Detective Inspector Siobhan Clarke is part of a new inquiry, combing through the mistakes of the original case. There were always suspicions over how the investigation was handled and now - after a decade without answers - it's time for the truth. Nobody is innocent Every officer involved must be questioned, and it seems everyone on the case has something to hide, and everything to lose. But there is one man who knows where the trail may lead - and that it could be the end of him: John Rebus. * * * * * "Grips from the first sentence. No one in Britain writes better crime novels today." EVENING STANDARD "There's no one like Ian Rankin for bringing us right into the world of detectives. In A House of Lies is a must-read." TANA FRENCH "Thrillingly told, with the best cast in contemporary crime, Rankin is one of the most significant social commentators of our time. Just read the book. It says it better than I can." DENISE MINA "Rankin remains the most consistent practitioner of finely crafted, richly detailed, literary crime novels being produced today. He's always been at the top of his game, and this latest is no exception." LINWOOD BARCLAY "A first-rate crime novel: tense, twisty and often very funny. A real joy - Rebus still makes sparks fly." ELLY GRIFFITHS "Definitely not to be missed. Rankin's at the top of his form here, and no reader will go away disappointed." PETER ROBINSON ...Show more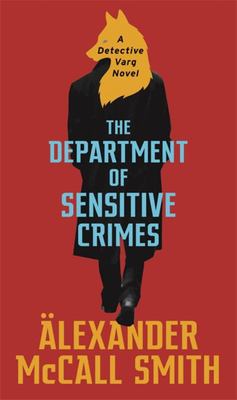 $29.99
AUD
Category: Crime | Series: Detective Varg Ser.
From the beloved and bestselling author of the No. 1 Ladies' Detective Agency series comes a lighthearted comedic novel about a Swedish police department tasked with solving the most unusual, complicated, and, often, insignificant crimes.   The detectives who work in Malmo Police's Department of Sensiti ve Crimes take their job very seriously. The lead detective, Ulf Varg, prioritizes his cases above even his dog's mental health. Then there are detectives Anna Bengsdotter, who keeps her relationship with Varg professional even as she realizes she's developing feelings for him . . . or at least for his car; and Carl Holgersson, first to arrive in the morning and last to leave, who would never read his colleagues' personal correspondence--unless it could help solve a crime, of course. Finally, there's Erik Nykvist, who peppers conversations with anecdotes about fly fishing. Along with an opinionated local police officer named Blomquist, the Department of Sensitive Crimes takes on three extremely strange cases. First, the detectives investigate how and why a local business owner was stabbed . . . in the back of the knee. Next, a young woman's imaginary boyfriend goes missing. And, in the final investigation, Varg must determine whether nocturnal visitations at a local spa have a supernatural element. Using his renowned wit and warmth, Alexander McCall Smith brings a unique perspective on Scandinavian crime. Equal parts hilarious and heartening, The Department of Sensitive Crimes is a tour de farce from a literary master.   ...Show more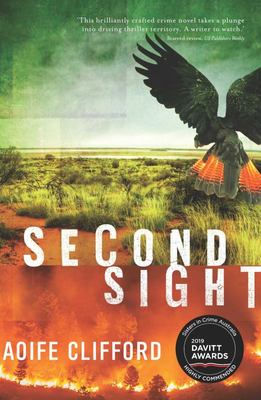 $24.99
AUD
Category: Crime
When Eliza Carmody returns to her hometown after a destructive wildfire, she witnesses a crime that draws her back into the mysteries of a childhood she thought she'd left behind for good.   When the biggest legal case of her career brings Eliza Carmody back to Kinsale, the hometown she thought she had left forever, she witnesses an old friend commit a crime that sends her on a dangerous quest to uncover the mysteries of her childhood that the rest of the town seems willing to ignore.   With her friend on the run and the police investigating the bones on an unidentified dead body at a historic homestead near town, Eliza becomes convinced that the truth lies in her memories of the New Year's Eve years ago when her friend Grace disappeared from Kinsale forever.   With the town still reeling from the devastating fire and powerful local families determined to protect young men from the consequences of their actions, Eliza begins to suspect that no one - even those she needs to trust the most - is telling the truth. Praise for Second Sight   'This brilliantly crafted crime novel takes a plunge into driving thriller territory. A writer to watch.' Starred review, US Publishers Weekly   'Fans of Jane Harper's mysteries will feel right at home.' Booklist   'The tension is high, the pace rapid and the plot primed to keep the pages turning.' The Australian   'Incisive prose that establishes Clifford as something of a stylist. Trouble and teenagers are at the heart of this fine crime novel that introduces us to Melbourne lawyer Eliza Carmody ... Nice work.' Sydney Morning Herald   'You won't put this book down until the final page is done.' Adelaide Advertiser   'I read Second Sight like I was on fire. I couldn't get enough of Eliza Carmody.' Sarah Bailey, bestselling author of The Dark Lake   'A compelling story about secrets, small town loyalties, and lies.' Emma Viskic, author of Resurrection Bay ...Show more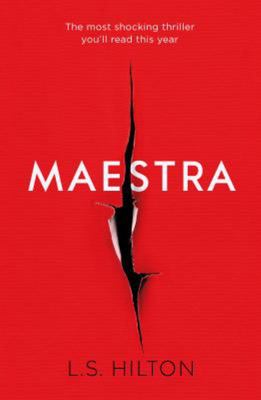 Maestra
by L. S. Hilton
$29.99
AUD
Category: Crime
Judith Rashleigh works as an assistant in a prestigious London auction house, but her dreams of breaking into the art world have been gradually dulled by the blunt forces of snobbery and corruption. To make ends meet she moonlights as a hostess in one of the West End's less salubrious bars - although he r work there pales against her activities on nights off. When Judith stumbles across a conspiracy at her auction house, she is fired before she can expose the fraud. In desperation, she accepts an offer from one of the bar's clients to accompany him to the French Riviera. But when an ill-advised attempt to slip him sedatives has momentous consequences, Judith finds herself fleeing for her life. Now alone and in danger, all Judith has to rely on is her consummate ability to fake it amongst the rich and famous - and the inside track on the hugely lucrative art fraud that triggered her dismissal. Set in the exotic palaces and yachts of Europe's seriously wealthy, MAESTRA is a shockingly original thriller.With a heroine as wickedly perceptive as Amy Dunne and as dangerous as Lisbeth Salander, this marks the beginning of a razor-sharp and meteoric sequence of novels that will have readers around the world on the edge of their seats and holding their breath. ...Show more