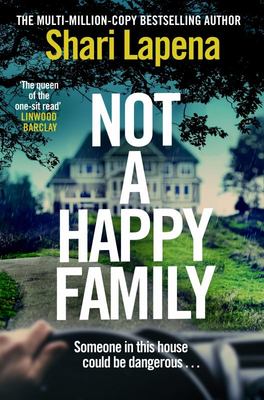 $32.99
AUD
Category: Crime
The new unputdownable thriller from the multi-million-copy bestselling author of THE COUPLE NEXT DOOR. In this family, everyone is keeping secrets - even the dead. In the quiet, wealthy enclave of Brecken Hill, an older couple is brutally murdered hours after a tense Easter dinner with their three adu lt children. Who, of course, are devastated. Or are they? They each stand to inherit millions. They were never a happy family, thanks to their vindictive father and neglectful mother, but perhaps one of them is more disturbed than anyone knew. Did someone snap after that dreadful evening? Or did another person appear later that night with the worst of intentions? That must be what happened. After all, if one of the family were capable of something as gruesome as this, you'd know. Wouldn't you? ****** Praise for Shari Lapena: 'The queen of the one-sit read' Linwood Barclay 'Shari Lapena is one of the best thriller writers in the business' Steve Cavanagh 'A masterful whodunnit, perfectly paced and expertly plotted, that had me guessing all the way through. I loved it and couldn't put it down.' C L Taylor 'No-one does suburban paranoia like Shari Lapena - this slowly unfurling nightmare will have you biting your nails until the end' Ruth Ware 'Shari Lapena just gets better and better' Cara Hunter AVAILABLE TO PRE-ORDER NOW   ...Show more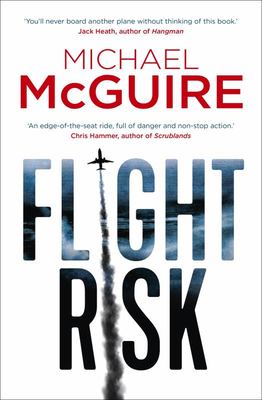 $29.99
AUD
Category: Crime
A gripping debut thriller full of pure adrenaline, explosive action and terrifying revelations that will keep even the most jaded reader glued to the pages and utterly engrossed.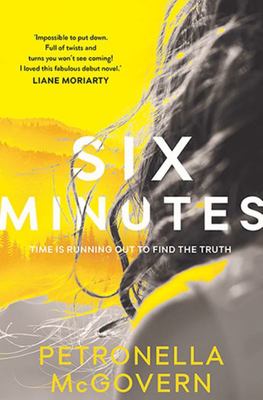 Six Minutes
by Petronella McGovern
$29.99
AUD
Category: Crime
An unputdownable thriller for fans of Liane Moriarty and Caroline Overington. If you were gripped watching The Cry, you'll be hooked on Six Minutes. Impossible to put down and full of twists and turns you won't see coming! I loved this fabulous debut novel.' Liane Moriarty, bestselling author of Nine P erfect Strangers How can a child disappear from under the care of four playgroup mums? One Thursday morning, Lexie Parker dashes to the shop for biscuits, leaving Bella in the safe care of the other mums in the playgroup.Six minutes later, Bella is gone.Police and media descend on the tiny village of Merrigang on the edge of Canberra. Locals unite to search the dense bushland. But as the investigation continues, relationships start to fracture, online hate messages target Lexie, and the community is engulfed by fear. Is Bella's disappearance connected to the angry protests at Parliament House? What secrets are the parents hiding? And why does a local teacher keep a photo of Bella in his lounge room?What happened in those six minutes and where is Bella?The clock is ticking…This gripping novel will keep you guessing to the very last twist. ...Show more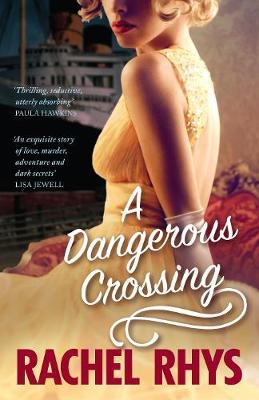 $32.99
AUD
Category: Crime
No Marketing Blurb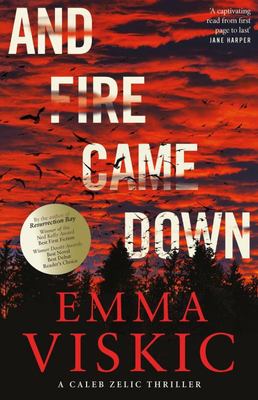 $19.99
AUD
Category: Crime
Viskic has created a genuinely unique and captivating character who deserves a place alongside Jack Irish and Cliff Hardy.' P.M. NewtonDeaf since early childhood, Caleb Zelic is used to meeting life head-on. Now, he's struggling just to get through the day. His best mate is dead, his ex-wife, Kat, is av oiding him, and nightmares haunt his waking hours.But when a young woman is killed, after pleading for his help in sign language, Caleb is determined to find out who she was. The trail leads Caleb back to his hometown, Resurrection Bay. The town is on bushfire alert, and simmering with racial tensions. As Caleb delves deeper, he uncovers secrets that could ruin any chance of reuniting with Kat, and even threaten his life. Driven by his own demons, he pushes on. But who is he willing to sacrifice along the way? ...Show more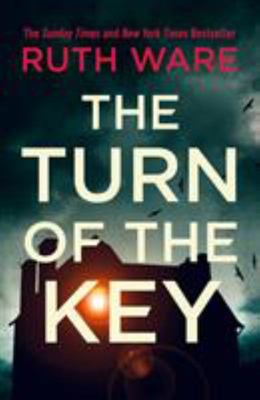 $32.99
AUD
Category: Crime
Ruth Ware, the Sunday Times and New York Times bestseller returns with another page-turning psychological thriller. When she stumbles across the advert, she's looking for something else completely. But it seems like too good an opportunity to miss- a live-in nanny position, with a staggeringly generous salary. And when Rowan arrives at Heatherbrae House, she is smitten by the luxurious 'smart' home fitted out with all modern conveniences, by the beautiful Scottish Highlands, and by this picture-perfect family. What she doesn't know is that she's stepping into a nightmare - one that will end with a child dead and her in a cell awaiting trial for murder. She knows she's made mistakes. But, she maintains, she's not guilty - at least not of murder. Which means someone else is. Full of spellbinding menace, The Turn of the Key is a gripping modern-day haunted house thriller from the Agatha Christie of our time. Praise for Ruth Ware- 'Powerfully atmospheric, unguessably twisty...I devoured it' Louise Candlish, bestselling author of Our House 'Dark and dramatic...part murder mystery, part family drama, altogether riveting' A.J. Finn, author of The Woman in the Window 'One of the best thriller writers around' Independent 'Agatha Christie meets The Girl on the Train' The Sun 'Dark, unsettling, brilliant' HEAT 'Deliciously dark and spooky' Sunday Mirror ...Show more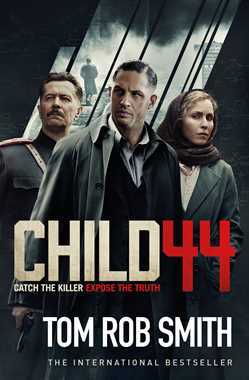 $19.99
AUD
Category: Crime
Now a major movie, directed by Daniel Espinosa and starring Tom Hardy, Noomi Rapace and Gary Oldman. For fans of Robert Harris, John Le Carre and Martin Cruz Smith comes a gripping thriller set in Moscow, 1953. Under Stalin's terrifying regime families live in fear. When the all-powerful State claims th ere is no such thing as crime, who dares disagree? An ambitious secret police officer, Leo Demidov has spent his career arresting anyone who steps out of line. Suddenly his world is turned upside down when he uncovers evidence of a killer at large. Now, with only his wife at his side, Leo must risk both their lives to save the lives of others. Inspired by a real-life investigation, Child 44 is a relentless story of love, hope and bravery in a totalitarian world. It is a thriller unlike any you have ever read. ...Show more
Our House
by Louise Candlish
$19.99
AUD
Category: Crime
On a bright morning in the London suburbs, a family moves into the house they've just bought on Trinity Avenue. Nothing strange about that. Except it's your house. And you didn't sell it. 'If 2018 brings a better book than Our House I will eat my hat. Addictive, twisty and oh so terrifyingly possible' C lare Mackintosh, author of I See You   'I raced through it this weekend. Such a smart idea. Twisty, warped, credible. Brilliantly plotted and compelling. Deserves to be such a hit' Sarah Vaughan, author of Anatomy of a Scandal 'I loved the wonderful hook of Our House, which plays with our modern obsession with property - and the vulnerability that exposes. Louise Candlish is a great writer; she inhaled me into her nightmarish world where everything we think we know is ripped from under our feet'  Fiona Barton, author of The Widow and The Child FOR BETTER, FOR WORSE. When Fi Lawson arrives home to find strangers moving into her house, she is plunged into terror and confusion. She and her husband Bram have owned their home on Trinity Avenue for years and have no intention of selling. How can this other family possibly think the house is theirs? And why has Bram disappeared when she needs him most? FOR RICHER, FOR POORER. Bram has made a catastrophic mistake and now he is paying. Unable to see his wife, his children or his home, he has nothing left but to settle scores. As the nightmare takes grip, both Bram and Fi try to make sense of the events that led to a devastating crime. What has he hidden from her - and what has she hidden from him? And will either survive the chilling truth - that there are far worse things you can lose than your house?  TILL DEATH US DO PART. 'Our House is one of the best books I have ever read ... FACT' Isabelle Broom, author of My Map of You    'Gripping and heartbreaking with an undercurrent of unease running through it' Louise Jensen, author of The Gift 'Heart-stopping, toe-curling, breath-taking! Half can't bear to read/half can't bear to put it down. It's marvellous - so tautly plotted and don't see the twists coming! Will be a smash hit! Veronica Henry, author of The Forever House   'Finished in two days. Absolutely brilliant. It has bestseller written all over it' Kate Furnivall, author of The Betrayal   'What a book! Fast, edge-of-your-seat stuff. Each time I set the book down I had to remind myself to breathe' broadbeanbooks 'What a sensational book this is, with a plot that unrolls like clockwork, and simmering tension that never lets up. Betrayal, double-crossing and the most delicious sting in the tail... I couldn't put it down' Lucy Diamond, bestselling author of The House of New Beginnings   'A great read - lots of surprises and an excellent ending' Cesca Major, author of The Silent Hours   'Jaw-droppingly brilliant' Catherine Isaac, author of You Me Everything   'Oh Louise Candlish, you are a genius! Our House is just brilliant. Scarily believable with the BEST ending I have read in a long time. I devoured it!' Claire Frost, Fabulous magazine   'A high-stakes domestic thriller that is utterly absorbing. Twists and turns abound, and Our House will have you locking your doors and checking your windows. Candlish delivers a frightening portrait of one woman's worst nightmare. Trust no one!' Heather Gudenkauf, New York Times bestselling author ...Show more
$22.99
AUD
Category: Crime
A mother's greatest wish--or worst nightmare--comes true in this chilling novel by #1 New York Times bestselling author Dean Koontz.   Tina Evans has spent a year suffering from incredible heartache since her son Danny's tragic death. But now, with her Vegas show about to premiere, Tina can think of n o better time for a fresh start. Maybe she can finally move on and put her grief behind her.   Only there is a message for Tina, scrawled on the chalkboard in Danny's room: NOT DEAD. Two words that send her on a terrifying journey from the bright lights of Las Vegas to the cold shadows of the High Sierras, where she uncovers a terrible secret... ...Show more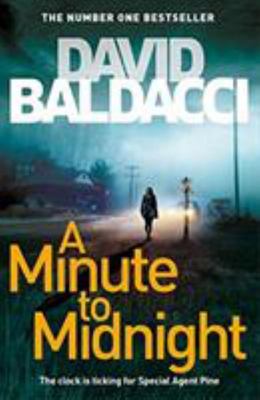 $29.99
AUD
Category: Crime | Series: Atlee Pine series
'My sister was abducted from here nearly thirty years ago. The person who took her was never found. And neither was she. Her abductor nearly killed me. So I'm back here now trying to find the truth.' Atlee Pine has spent most of her life trying to find out what happened that fateful night in Andersonvil le, Georgia. Her six-year-old twin sister, Mercy, was taken and Atlee was left for dead while their parents were apparently partying downstairs. One person who continues to haunt her is notorious serial killer Daniel James Tor, locked away in a Colorado maximum security prison. Does he really know what happened to Mercy? The family moved away. The parents divorced. And Atlee chose a career with the FBI dedicating her life to catching those who hurt others. When she oversteps the mark on the arrest of a dangerous criminal, she's given a leave of absence offering the perfect opportunity to return to where it all began, and find some answers. But the trip to Andersonville turns into a roller-coaster ride of murder, long-buried secrets and lies. And a revelation so personal that everything she once believed is fast turning to dust.     ...Show more
$18.99
AUD
Category: Crime | Series: Vera Stanhope Ser.
The Glass Room is the fifth book in Ann Cleeves' Vera Stanhope series - which is now a major ITV detective drama starring Brenda Blethyn as Vera.Sometimes crime strikes too close to home . . .DI Vera Stanhope is not one to make friends easily, but her neighbours keep her well-supplied in homebrew and co nversation. But when one of them goes missing, her path leads her to more than a missing friend . . .Vera tracks the young woman down to the Writer's House, a country retreat for aspiring authors. Things get complicated when a body is discovered and Vera's neighbour is found with a knife in her hand. Calling in the team, Vera knows that she should hand the case over. She's too close to the main suspect. But the investigation is too tempting and she's never been one to follow the rules. Vera must find a killer who has taken murder off the page and is making it real . . .Enjoy more of Vera Stanhope's investigations with The Crow Trap, Telling Tales, Hidden Depths, Silent Voices, Harbour Street, The Moth Catcher, The Seagull and The Darkest Evening. ...Show more
$18.99
AUD
Category: Crime | Series: Vera Stanhope Ser.
Harbour Street is the sixth book in Ann Cleeves' Vera Stanhope series - which is now a major ITV detective drama starring Brenda Blethyn as Vera. A silent community. A murderer among them . . . As the snow falls in Newcastle, Detective Joe Ashworth and his daughter Jessie travel home on the busy Metro. When the train stops unexpectedly due to bad weather, Jessie notices that one woman doesn't leave and when trying to wake her they find that the passenger has been fatally stabbed. With no witnesses DI Vera Stanhope looks into the victim's past and discovers she lived for years on Harbour Street, in a rundown Northumberland fishing town. As she questions the local residents Vera begins to suspect they know more than they are letting on, and the killer is hiding in their midst. Enjoy more of Vera Stanhope's investigations with The Crow Trap, Telling Tales, Hidden Depths, Silent Voices, The Glass Room, The Moth Catcher, The Seagull and The Darkest Evening. ...Show more