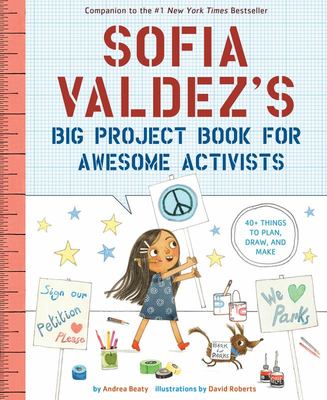 $21.99
AUD
Category: Childrens Reference & Activity | Series: The\Questioneers Ser.
An empowering, hands-on look at activism and the democratic process--featuring the newest Questioneer, Sofia Valdez Get inspired to make a change in this project book from the team behind the bestselling Questioneers series. Sofia Valdez will take readers through more than 40 different activities that a re all about activism, politics, and the governmental process. The youngest go-getters and change makers will learn what it takes to make a difference in their community. From drawing new parks and flags for your town, to a history of activism that prompts readers to imagine changes they'd like to see in their communities, to a guide on how to contact your elected officials, and so much more, this project book will appeal to the youngest activists and leaders of tomorrow. ...Show more
$35.00
AUD
Category: Childrens Reference & Activity
New York Times bestseller   Boys can be anything they want to be! This timely book joins and expands the gender-role conversation and gives middle-grade boys a welcome alternative message: that masculinity can mean many things. You won't find any stories of slaying dragons or saving princesses here. In Stories for Boys Who Dare to Be Different, author Ben Brooks-with the help of Quinton Wintor's striking full-color illustrations-offers a welcome alternative narrative: one that celebrates introverts and innovators, sensitivity and resilience, individuality and expression. It's an accessible compilation of 75 famous and not-so-famous men from the past to the present day, every single one of them a rule-breaker and stereotype-smasher in his own way. Entries include Frank Ocean, Salvador Dali, Beethoven, Barack Obama, Ai Weiwei, Jesse Owens, and so many more-heroes from all walks of life and from all over the world.   ...Show more
$24.99
AUD
Category: Childrens Reference & Activity | Series: Welcome To The Museum
Welcome to Planetarium. This museum is open all hours. It houses an incredible collection of astronomical objects, from small, icy moons to huge swirling galaxies. So how big is the Universe? How did it begin and what mysteries does it hold? With specially written text for younger readers, step inside to explore the Universe in all its glory.   ...Show more
$12.99
AUD
Category: Childrens Reference & Activity
Know any good jokes? Here are 1001 (yes, one thousand and one ) awesome ones for the whole family to enjoy Why did the empty sandwich go to the dentist?IT NEEDED A FILLING. What do you call a 20,000-year-old joke?PRE-HYSTERICAL.With jokes galore, puns, one-liners, visual gags, play on words and hilar ious illustrations. Divided into sections such as 'Hilarious Holidays', 'Teacher Titters' and 'Football Funnies', this book will never get old and will have your friends and whole family laughing. A hilarious bumper book that will captivate any child and spark an interest in reading - created by the bestselling author of Teenage Kicks and Eye Benders, and winner of the Royal Society Young People's Book Prize. ...Show more
$24.99
AUD
Category: Childrens Reference & Activity | Series: The\Big Book Ser.
Following the wild success of The Big Book of Bugs and The Big Book of Beasts, The Big Book of the Blue is the third installment in Yuval Zommer's beloved series. Alongside everything the young oceanographer needs to know, Zommer's charming illustrations bring to life some of the slipperiest, scaliest, strangest, and most monstrous underwater animals. The book opens by explaining how different types of animals are able to breathe and survive underwater, and the different families to which they belong. Subsequent pages are dedicated to specific creatures, including sea turtles, whales, sharks, stingrays, and seahorses, and show varied life in specific habitats, such as a coral reef or deep sea bed. The Big Book of the Blue also explores the underwater world thematically, looking at animals in danger, learning how to spot creatures at the beach, and discovering how to do our part to save sea life. Beautiful and filled with fascinating facts, young, curious readers won't be able to tear their eyes away from the page. ...Show more
$24.99
AUD
Category: Childrens Reference & Activity
By the acclaimed creators of Wicked Warriors, Evil Emperors and Dragons, Devils and Rebels. The true story of Australia starts with a piece of land that went for a swim. Millions of years ago it floated away from Africa. Very, very, slowly. It was home to dinosaurs and giant animals, until the first Aus tralians showed up and got comfortable. This wild and wonderful land was a mystery to the rest of the world. Then the English decided to make it the biggest jail ever . . . Experience the story of our country from prehistory to federation in 1901. ...Show more
$16.99
AUD
Category: Childrens Reference & Activity
Meet the little leaders. They're brave. They're bold. They changed the world. Featuring the true stories of 40 inspirational women creators - from writers to inventors, artists to scientists - this book is as inspirational as it is educational. Readers will meet trailblazing women such as revolutionary architect, Zaha Hadid, actor/inventor Hedy Lamarr, environmental activist Wangari Maathai, modernist painter and animator Mary Blair and physicist Chien-Shiung Wu. Some names will be familiar, some will not - but all these women had a lasting impact on their fields. ...Show more
$19.99
AUD
Category: Childrens Reference & Activity | Series: Little People, Big Dreams
In this international bestseller from the critically acclaimed Little People, BIG DREAMS series, discover the life of Frida Kahlo, the world-renowned painter. When Frida was a teenager, a terrible road accident changed her life forever. Unable to walk, she began painting from her bed. Her self-portraits , which show her pain and grief, but also her passion for life and instinct for survival, have made her one of the most famous artists of the twentieth century. This moving book features stylish and quirky illustrations and extra facts at the back, including a biographical timeline with historical photos and a detailed profile of the artists's life.Little People, BIG DREAMS is a best-selling series of books and educational games that explore the lives of outstanding people, from designers and artists to scientists and activists. All of them achieved incredible things, yet each began life as a child with a dream. This empowering series offers inspiring messages to children of all ages, in a range of formats. The board books are told in simple sentences, perfect for reading aloud to babies and toddlers. The hardcover versions present expanded stories for beginning readers. Paper dolls, learning cards, matching games, and other fun learning tools provide even more ways to make the lives of these role models accessible to children. Inspire the next generation of outstanding people who will change the world with Little People, BIG DREAMS ...Show more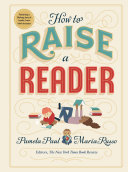 How to Raise a Reader
by Pamela Paul; Maria Russo; Lisk Feng (Illustrator); Monica Garwood (Illustrator); Dan Yaccarino (Illustrator); Vera Brosgal (Illustrator)
$29.99
AUD
Category: Childrens Reference & Activity
An indispensable guide to welcoming children--from babies to teens--to a lifelong love of reading, written by Pamela Paul and Maria Russo, editors of The New York Times Book Review. Do you remember your first visit to where the wild things are? How about curling up for hours on end to discover the secr et of the Sorcerer's Stone? Combining clear, practical advice with inspiration, wisdom, tips, and curated reading lists, How to Raise a Reader shows you how to instill the joy and time-stopping pleasure of reading. Divided into four sections, from baby through teen, and each illustrated by a different artist, this book offers something useful on every page, whether it's how to develop rituals around reading or build a family library, or ways to engage a reluctant reader. A fifth section, "More Books to Love: By Theme and Reading Level," is chockful of expert recommendations. Throughout, the authors debunk common myths, assuage parental fears, and deliver invaluable lessons in a positive and easy-to-act-on way. ...Show more
$19.99
AUD
Category: Childrens Reference & Activity | Series: 100 Things to Know
When was the webcam invented and why? Do imaginary numbers exist? What is fuzzy logic? Find the answers these questions about the amazing world of numbers, computers and coding, along with loads of other curious, amazing and mind-boggling facts, in this eye-catching book that is absolutely bursting with information. Covers a wide range of topics from Ancient counting systems to unsolved mathematical mysteries and the latest in wearable computer technology, including all kinds of things you won't find in an ordinary text book. With bold illustrations, picture maps and infographics, and clear, comprehensible text, children can pore over the information that they'll delight in sharing with family and friends. Also includes links to specially selected websites with further information, games and video clips. Part of the popular '100 Things to Know' series, ideal gifts for fact-hungry children. ...Show more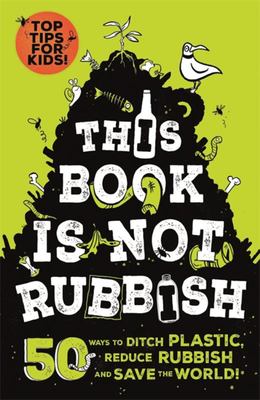 $15.99
AUD
Category: Childrens Reference & Activity
OUR PLANET IS IN PERIL AND IT NEEDS YOUR HELP! But the good news is that there are loads of easy ways that you can make a difference! From throwing a planet party and ditching straws, to banning glitter and becoming an art-activist, helping to save the planet is not as difficult as you think. Covering issues like plastics, pollution, global warming and endangered animals, this is a one-stop guide to becoming an eco-warrior, not an eco-worrier. Discover how to ditch the plastic, reduce your rubbish and start making everyday steps that will make all the difference. It's time to take control of your future and help clear the world of all this rubbish! ...Show more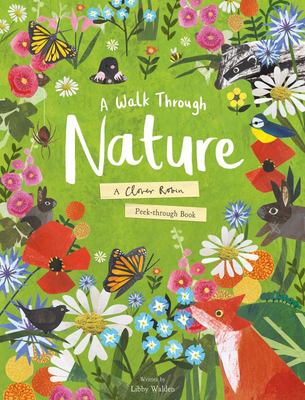 $24.99
AUD
Category: Childrens Reference & Activity
Our natural world transforms every day and month and year. But if we don't take time to look, wonders fade and disappear... A first book of nature that encourages young readers to pause and notice when flowers bloom, discover why leaves change colour and learn how birds build intricate nests.