Be a Tree!
by Maria Gianferrari; Felicita Sala (Illustrator)
$29.99
AUD
Category: Childrens Reference & Activity
A lyrical, gorgeously illustrated look at the majesty of trees--and what humans can learn from them Stand tall. Stretch your branches to the sun. Be a tree! We are all like trees: our spines, trunks; our skin, bark; our hearts giving us strength and support, like heartwood. We are fueled by air and sun . And, like humans, trees are social. They "talk" to spread information; they share food and resources. They shelter and take care of one another. They are stronger together. In this gorgeous and poetic celebration of one of nature's greatest creations, acclaimed author Maria Gianferrari and illustrator Felicita Sala both compare us to the beauty and majesty of trees--and gently share the ways in which trees can inspire us to be better people. ...Show more
$29.99
AUD
Category: Childrens Reference & Activity
Did you know that there are plants that eat insects? Plants whose seeds spread in poo? Plants that move when you touch them? And plants that grow on other plants? Plantastic presents 26 of Australia's most unique and incredible native plants. Discover and identify native plants found in your local park, bushland, or even in your very own backyard. With its perfect balance of fun facts, activities, adventurous ideas and gorgeous illustrations, Plantastic will prove just how fantastic Australia's native plants really are Features: Full of interesting facts about Australian native plants that will get kids excited about the plant world and gently introduce general scientific concepts.Provides a Plantastic Activity for each featured species to encourage kids to search for and engage with the plants in their local area.Explains traditional Indigenous uses for some plants - including hunting, fishing, building and medicine.Includes common plants with wide distributions so that kids can discover more about their local flora, no matter where they live in Australia.The bright and beautiful illustrations will help kids easily recognize the plants from this book out in the wild.   ...Show more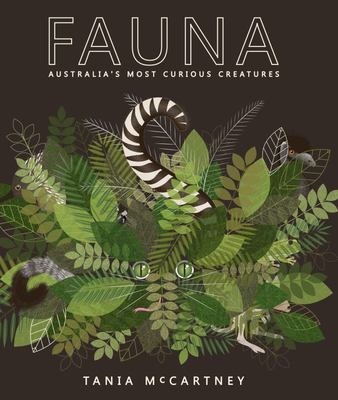 $24.99
AUD
Category: Childrens Reference & Activity
Did you know that platypus have retractable webbing on their hind feet to enable an easy transition from swimming to digging? That kangaroos can't sweat and that the cassowary has no tongue?In Fauna - Australia's Most Curious Creatures, readers are constantly introduced to facts that delight, amaze and induce sheer wonder at the clever design and adaptability of our much-loved native fauna.The information on each individual species is presented in small 'bites' to hold the interest of younger readers, while the information taken in total gives a comprehensive summary of each species, including breeding and feeding habits, physical characteristics, habitat and other unique and quirky features.Fauna also has a strong conservation message with an 'extinction roll call' and a rating for the vulnerability of endangered species.The stylised illustrations in Fauna are lively, colourful and informative, highlighting facts that lend themselves more to pictures than words e.g. the actual size of crocodile teeth, or the mechanics of the echidna's beak. There is also humour in the illustrations - is that kangaroo with dark glasses actually from a different kind of mob? ...Show more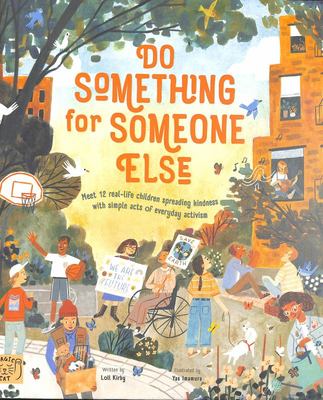 $29.99
AUD
Category: Childrens Reference & Activity
Meet 12 real-life children spreading kindness with simple acts of everyday activism. Meet kids – just like you – whose small acts of kindness are changing the lives of others. Learn about the work they do and discover how the future of our world starts here… with you. Features a how-to-help section, wit h simple steps to inspire young readers to take action at home and at school.   Be inspired by 12 children from around the world spreading kindness with acts of everyday activism in this non-fiction picture book Read their stories, and discover how they became campaigners for kindness Meet 9-year-old Katie from the US, growing fruit and vegetables to feed people in need; 15-year-old Christopher and Reece raising awareness of mental health through swimathons; 9 year old Winter Vincent from Australia, fundraising for water filters ...Show more
$29.99
AUD
Category: Childrens Reference & Activity
Did you know that feeding seaweed to cows can reduce the methane in their burps and farts by more than half? Or that a forest of kelp absorbs more carbon than a tropical rainforest of the same size? We can even make edible bioplastics from seaweed! Beyond the tideline, there are around 10,000 types of seaweed. An essential ingredient for life on Earth, seaweed has sustained animals and people for many thousands of years. From ancient history and mythology to modern uses in food, health and medicine, discover how seriously cool seaweed is, and how it can even help tackle climate change. Complete with a guide to common seaweeds and foraging guidelines, this charmingly illustrated picture book will educate and inspire, and encourage respect for the natural world. ...Show more
$24.99
AUD
Category: Childrens Reference & Activity
Enter a world of astounding facts which connect to each other in surprising and hilarious ways!Did you know that a squid has a brain the shape of a doughnut? Or that some butterflies drink turtle tears? Welcome to FACTopia!, a marvellous place where every fact is delightful and astounding! Each fact in the book is connected to the next in an enthralling web of information. These connections are wacky and wonderful - you will move from facts about dinosaurs to facts about eggs to facts about goats. This ingenious and playful book is a fact-filled adventure trail and launches a major new series.   ...Show more

$14.99
AUD
Category: Childrens Reference & Activity
Blue sky up ahead, graffiti on the reverse. Pop out the pieces and slide together to assemble your tram. It's teh ideal gift memento--and is easy and cheap to mail when flat.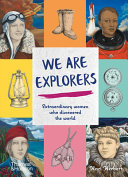 $29.99
AUD
Category: Childrens Reference & Activity
Join fourteen incredible femaleexplorers on their journeysaround the world, and learnabout the life-changingdiscoveries they madeagainst all odds. Women have always explored the globe, but their stories aren't always well-known. In We Are Explorers, fourteen intrepid women and their incredible adventure s finally get their due. These fearless explorers trekked across deserts in search of the source of the Nile, crept through jungles to discover rare butterflies, journeyed into the Arctic, and so much more. From the famed travels of Sacagawea to the lesser-known achievements of pioneers in aviation, botany, and mountain climbing, this book dives deep into the lives of women who changed the world. They hailed from places as varied as the United States, Japan, Germany, and New Zealand, but all of them followed their curiosity far from home-- astronaut Mae Jemison traveled into space! Critically praised author and illustrator Kari Herbert, herself the daughter of a celebrated polar explorer, brings these adventurers to life with an engaging narrative style and richly painted portraits. Readers will love stepping into the shoes of those who hiked, sailed, and flew to places few people--male or female--had been before. We Are Explorers is the perfect inspiration for any child who dreams of travel and adventure.   ...Show more
$24.99
AUD
Category: Childrens Reference & Activity
Every day, we see a problem we would like to fix. A piece of rubbish in a green, grassy park. Plastic water bottles buried in the sand at the beach. A garbage bin overflowing onto the street. A skinny, stray dog. A homeless person on a cold day.These problems seem impossible for one person to change. Bu t we can fix them, if we each do our part o one step at a time. This practical guide is designed to empower kids to make changes in their lives to help make a difference in the world. Filled with information, ideas and activities, and interspersed with features on amazing children around the world. This book shows kids how to- Avoid single-use plastics Throw a plastic-free party Make a compost bin and reduce waste Start a herb garden Grow bee-friendly flowers Learn about where their food comes from Be kinder to others, share and donate Kids are on a mission to make our earth a better, safer, happier place. ...Show more
$24.99
AUD
Category: Childrens Reference & Activity | Series: Lonely Planet Kids
Which ocean is the largest? What pet is most popular in different parts of the world? How far away is each planet from the sun? Learn these and dozens of other fascinating facts about our planet and its inhabitants in Lonely Planet Kids' Infographic Guide to the Globe, a dynamically-illustrated guide fu ll of graphs and charts. Colorful graphics featuring fun facts keep kids entertained and learning. Plus, you'll find engaging questions on every page that encourage readers to assess the information and draw conclusions about our world. Whether you're wondering how many years the average American goes to school compared to the average Nigerian or what percentage of the globe is covered with salt water, Infographic Guide to the Globehas the answer! About Lonely Planet Kids:Lonely Planet Kids - an imprint of the world's leading travel authority Lonely Planet - published its first book in 2011. Over the past 45 years, Lonely Planet has grown a dedicated global community of travelers, many of whom are now sharing a passion for exploration with their children. Lonely Planet Kids educates and encourages young readers at home and in school to learn about the world with engaging books on culture, sociology, geography, nature, history, space and more. We want to inspire the next generation of global citizens and help kids and their parents to approach life in a way that makes every day an adventure. Come explore!   ...Show more
$17.99
AUD
Category: Childrens Reference & Activity
Wally and the gang are heading off on their holidays! Wally wants to clown around, Woof heads off on a safari adventure, Wenda explores the sights, Wizard Whitebeard travels through magical lands and Odlaw sneaks around spying. Includes instructions for travel games to play with your friends and family at the end of each character-led section, plus game cards and an awesome poster! Whether you're adventuring near or far, this is the ultimate holiday companion.   ...Show more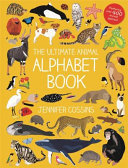 $29.99
AUD
Category: Childrens Reference & Activity
From the Adelie penguin to the zigzag heron, this A-Z book is jam-packed with over 400 animal species and all kinds of interesting animal facts. Discover why the American flamingo is pink, how emerald tree boas hunt their food, what a baby echidna is called and whether the dusky leaf money really has fo ur stomachs. A companion book to Jennifer Cossins' Ultimate Animal Counting Book, this one's for budding zoologists aged 5+.   ...Show more