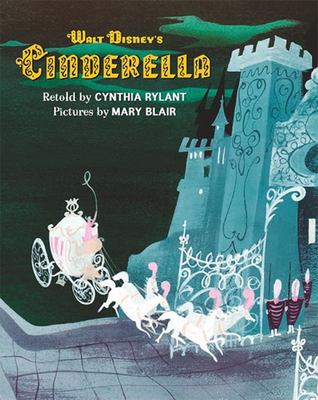 $24.99
AUD
Category: Childrens Classics
The ultimate gift for fans of Walt Disney's Cinderella. This beautiful picture book is illustrated by celebrated Disney artist Mary Blair, who drew the original concept art for the beloved film.   Extract from Cinderella: Cinderella didn't have to tell her fairy godmother what she longed for. She did not have to ask for anything at all. Those things which were meant for her found her. A pumpkin in the garden became a coach. Four mice in the grasses became horses. And a child of rags became a vision. You will love rediscovering this traditional story which became a much-loved Disney film. It's perfect for sharing with fairy tale fans aged three years and upwards, as well as appealing to fans of Mary Blair herself and her gorgeous concept artwork. Key moments are featured in her art including the fairy godmother's magic and Cinderella dancing with the prince at the palace. You'll love tracing the origins of the film in these exquisite, rarely seen images that became one of Disney's most visually unforgettable classics. Have you collected all of the Walt Disney Classics: Cinderella, Alice in Wonderland and Peter Pan?   As a young artist, Mary Blair won a scholarship to the Chouinard Art Institute. Having joined Disney, the artistic influence of her concept art was strongly felt in Cinderella, Alice in Wonderland and Peter Pan. After leaving Disney, Mary worked as a freelance graphic designer and illustrator, creating advertising campaigns and illustrating several Little Golden Books, some of which are still in print today. Cynthia Rylant is an American author and librarian who has written more that 100 children's books. Several of her books have won awards, including her novel Missing May, which won the 1993 Newbery Medal and A Fine White Dust which was a 1987 Newbery Honor book. Two of her books are Caldecott Honor Books. ...Show more
$23.95
AUD
Category: Childrens Classics
Pippi Longstocking is one of the most popular children's characters of all time and is still much loved by millions of children today. This collection of Pippi stories will introduce her adventurous spirit to a whole new generation of readers. Pippi Longstocking is nine years old and lives all by hersel f with a horse, a monkey, a suitcase full of gold, and no grown-ups to tell her what to do. She's wild and funny and her crazy ideas are always getting her into trouble! In this single-volume edition of three favourite books, Pippi performs at the circus, is reunited with her long-lost father, and takes her friends Tommy and Annika on a trip to the Canny Canny Islands. She also finds a squeazle, gives a shark a good telling-off, and turns 43 somersaults in the air before breakfast!Everything's fun with Pippi around!This edition is illustrated throughout with black and white line drawings by best-selling artist Tony Ross ...Show more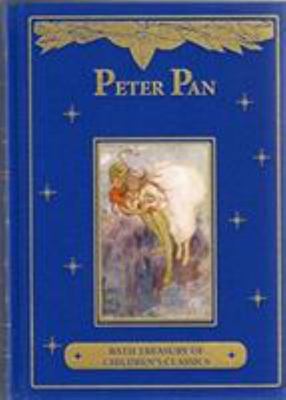 $19.99
AUD
Category: Childrens Classics | Series: Bath Classics Ser.
"All the world is made of faith, and trust, and pixie dust" When Peter Pan loses his shadow in the Darling children's nursery, things will never be the same again... ----- Over the rooftops of London, Peter Pan and the fairy Tinkerbell lead Wendy, Michael and John Darling to Neverland to start a new lif e with his gang of Lost Boys. There, they will encounter mermaids, princesses, a ticking crocodile and the fearsome Captain Hook and his terrible crew of pirates. What will their new life be like in Neverland? If Captain Hook has his way, they won't live long enough to find out... ----- This special Puffin Classics edition brings together two of the most inspirational collections at the Victoria and Albert Museum, London - the works of Arts and Crafts pioneer William Morris and the literature of J.M Barrie. Illustrator Liz Catchpole has selected patterns from the V&A archive and introduced new artwork inspired by the collection to create a beautiful cover which brings JM Barrie's timeless story to life. ...Show more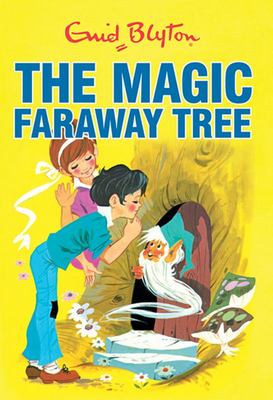 $14.99
AUD
Category: Childrens Classics
Joe, Beth and Frannie take their cousin Rick on an adventure he'll never forget! Find out how they escape from the Land of Dreams, and what goes wrong in the Land of Topsy-Turvy. And who drives a runaway train in the Land of Do-As-You-Please... Discover a magical world with Moon-Face, Saucepan and Silky the Fairy. ...Show more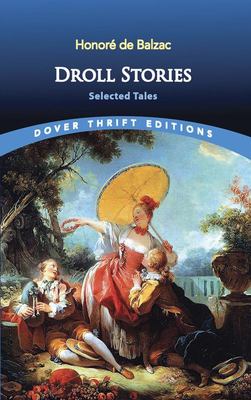 $11.99
AUD
Category: Childrens Classics | Series: Dover Thrift Editions Ser.
These choice selections from Honor de Balzac's Droll Stories offer a lively and lusty portrait of sixteenth-century French life and manners. Told in the tradition of Boccaccio, Chaucer, and Rabelais, they allegedly originated in manuscripts from the abbeys of Touraine. Originally published in three sets of ten tales in the 1830s, the stories abound in episodes of good-humored licentiousness that scandalized Balzac's contemporaries and continue to delight modern readers. French novelist and playwright Honor de Balzac (1799-1850) was a founder of realism in European literature. An inspiration to Proust, Dickens, Faulkner, Dostoyevsky, and countless others, Balzac wrote works that were hailed for their multifaceted characters and exquisite attention to detail. This edition's excellent translation was the first to make his Contes Drolatiques available to English-speaking readers. ...Show more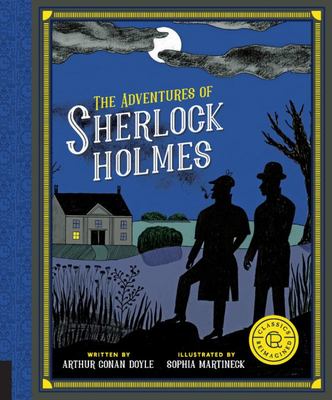 $19.99
AUD
Category: Childrens Classics
An unabridged classic tale with dazzling modern illustration Now in a stylish paperback edition, the Classics Reimagined series is a library of stunning collector's editions of unabridged classic novels illustrated by contemporary artists from around the world. Each artist offers his or her own unique, visual interpretation of the most well-loved, widely read, and avidly collected literature from renowned authors. From Grimm's Fairy Tales to The Wonderful Wizard of Oz and from Edgar Allen Poe to Sir Arthur Conan Doyle, art lovers and book collectors alike will not be able to resist owning the whole collection. Award-winning artist Sophia Martineck takes readers on a journey to 221B Baker St. and the compelling stories of Sir Arthur Conan Doyle's Sherlock Holmes, through her luscious imagery. The stories take on a whole new meaning when accompanied by Martineck's mystical, colorful interpretations. With this edition of the Classics Reimagined series, you'll always solve the mystery of what to read ...Show more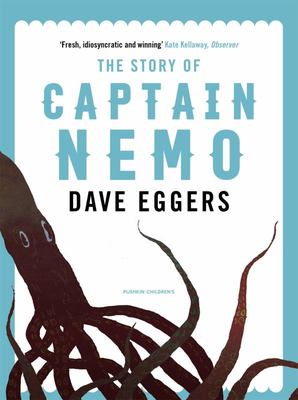 $16.99
AUD
Category: Childrens Classics
"Don't you worry, son. Whatever it is that's been killing the sailors, I will kill it."   In this science-fiction classic - reimagined by Dave Eggers in modern times, and from the point of view of the fourteen-year-old Consuelo - the famous oceanographer Pierre Arronax sets sail from New York to hunt down a mysterious sea-monster which has been terrorizing the oceans, wrecking ship after ship and causing countless deaths. But they discover an even stranger truth: the "sea-monster" is in fact a submarine, captained by Nemo, who is living in self-imposed exile in international waters. Consuelo and Arronax join Nemo on the submarine, and so begin their exciting adventures ...   Dave Eggers says, of the series: "I couldn't be prouder to be a part of it. Ever since Alessandro conceived this idea I thought it was brilliant. The editions that they've complied have been lushly illustrated and elegantly designed." ...Show more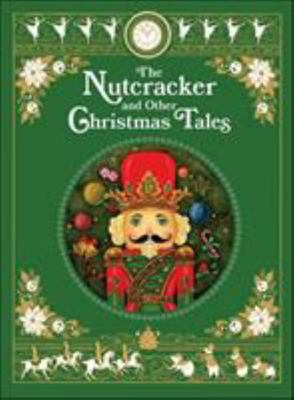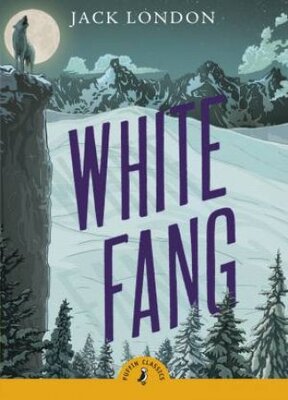 $14.99
AUD
Category: Childrens Classics
Born in the wilds of the freezing cold Yukon, White Fang - half-dog, half-wolf - is the only animal in the litter to survive. He soon learns the harsh laws of nature, yet buried deep inside him are the distant memories of affection and love. Will this fiercely independent creature of the wild learn to t rust man again? Richard Adams, prize-winning author of Watership Down, introduces this chilling, beautiful tale of the wild. ...Show more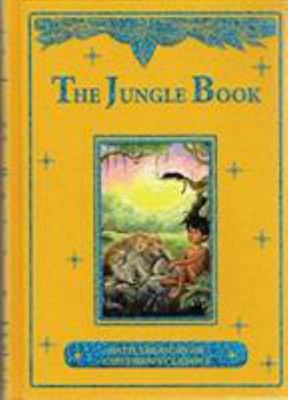 $19.99
AUD
Category: Childrens Classics | Series: Bath Classics Ser.
Penguin presents the audio edition of A Puffin Classic: The Jungle Book by Rudyard Kipling, read by Rhashan Stone. Saved from the jaws of the evil tiger Shere Khan, young Mowgli is adopted by a wolf pack and taught the law of the jungle by lovable old Baloo the bear and Bhageera the panther. The advent ures of Rikki-Tikki-Tavi the snake-fighting mongoose, little Toomai and the elephant's secret dance, and Kotick the white seal are all part of Mowgli's extraordinary journey with his animal friends. ...Show more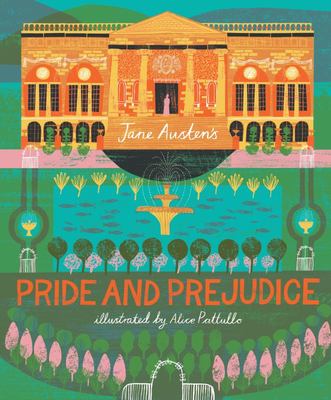 $29.99
AUD
Category: Childrens Classics | Series: Classics Reimagined
A beguiling and modern illustrated edition of a classic tale. The Classics Reimagined series is a library of stunning collector's editions of classic novels illustrated by contemporary artists from around the world. Each artist offers his or her own unique, visual interpretation of the most well-loved, widely read, and avidly collected literature from renowned authors. From Grimm's Fairy Tales to The Wonderful Wizard of Oz and from Edgar Allen Poe to Sir Arthur Conan Doyle, art lovers and book collectors alike will not be able to resist owning the whole collection. Enjoy Jane Austen's witty novel of love and misunderstanding as you've never seen it before! Alice Pattullo's colorful interpretation of Pride and Prejudice follows the romantic adventures of Bennett sisters, Mr. Bingley and his dour friend Mr. Darcy. Her folkloric, multi-faceted images, breathe new life into this engaging romantic novel, making it a collectible for book and art lovers every where. ...Show more
$19.99
AUD
Category: Childrens Classics | Series: Malory Towers Collection
There's more to life than lessons at Malory Towers, Enid Blyton's best-loved boarding school series. This fantastic bumper collection contains Malory Towers books 4-6, with a brand-new cover illustrated by Pippa Curnick. Upper Fourth Darrell Rivers is Head Girl of her class and her sister Felicity has joined Malory Towers. It looks set to be a wonderful term until Felicity makes friends with young trouble-maker June. With twins Connie and Ruth causing problems in their form too, Darrell's first term in charge is a big challenge . . . In the Fifth Now that Darrell Rivers and her friends are fifth-formers, it's their turn to produce the school play. There is plenty of talent on show but everyone has their own ideas and competition for the starring role is fierce. Can the girls overcome their quarrels so that no one is upstaged? Last Term Darrell Rivers is Head Girl of Malory Towers and there is plenty to keep her busy. Amanda is prepared to risk everything to be chosen to swim in the Olympics and spoilt Gwendoline is up to her usual tricks. Can Darrell stop Gwendoline from ruining their final term before it's time to wave goodbye? Between 1946 and 1951, Enid Blyton wrote six novels set at Malory Towers. This collection features the original stories and is unillustrated. ...Show more