$14.99
AUD
Category: Childrens Classics
If in doubt, wash! What is it like to be a cat? Peter Brown longs for a pet cat. One day, he is following a stray cat through the streets when he is knocked down and seriously hurt. On waking, he is astonished to find that he has turned into a cat The world is a dangerous place for him, but luckily he i s rescued and befriended by Jennie, a kindly stray tabby who has been abandoned by her owners. Adventures wait around every corner for the two new friends, as Jennie teaches Peter all about life as a cat. ...Show more
$59.99
AUD
Category: Childrens Classics | Series: Harry Potter Illustrated Editions
Prepare to be spellbound by Jim Kay's dazzling depiction of the wizarding world and much loved characters in this full-colour illustrated hardback edition of the nation's favourite children's book – Harry Potter and the Philosopher's Stone. Brimming with rich detail and humour that perfectly complements J.K. Rowling's timeless classic, Jim Kay's glorious illustrations will captivate fans and new readers alike. When a letter arrives for unhappy but ordinary Harry Potter, a decade-old secret is revealed to him that apparently he's the last to know. His parents were wizards, killed by a Dark Lord's curse when Harry was just a baby, and which he somehow survived. Leaving his unsympathetic aunt and uncle for Hogwarts School of Witchcraft and Wizardry, Harry stumbles upon a sinister mystery when he finds a three-headed dog guarding a room on the third floor. Then he hears of a missing stone with astonishing powers, which could be valuable, dangerous – or both. An incredible adventure is about to begin! ...Show more
$34.99
AUD
Category: Childrens Classics
Sumptuous, oversized hardback edition of the classic adventure, fully illustrated with over 60 watercolour and pencil illustrations by award-winning artist, Alan Lee, Conceptual Designer on Peter Jackson's THE HOBBIT: AN UNEXPECTED JOURNEY. J.R.R. Tolkien's great classic work, The Hobbit, celebrated its 60th year of publication (1937) with a gorgeous illustrated edition by artist Alan Lee, winner of the Kate Greenaway medal for illustration, and creator of the fabulously successful Centenary edition of The Lord of the Rings. Containing 22 full colour illustrations depicting key scenes from this all-time classic (scenes such as Gollum and Bilbo, The Wargs, Smaug the Dragon and The Battle of the Five Armies), this beautifully designed volume also includes a wealth of integrated pencil drawings which demonstrate perfectly Alan's genius at work. Alan Lee's work on this book, as well as the illustrated Lord of the Rings, led to him being approached by Peter Jackson to join the film trilogy as Conceptual Artist. The same artistic vision, present in his beautiful paintings and drawings, played a major role in the look of the films, and his work received the ultimate accolade with an Academy Award for Best Art Direction on The Return of the King. ...Show more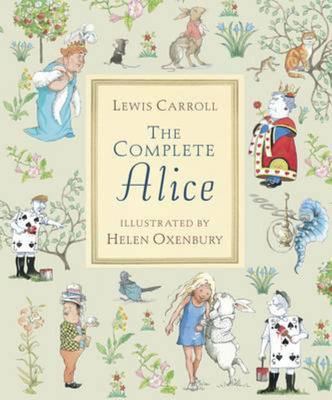 $44.99
AUD
Category: Childrens Classics
Lavishly illustrated in watercolor and charcoal, these exuberant editions offer contemporary children their own accessible view into the whimsical world of Wonderland. Includes hardcover editions of Alices Adventures in Wonderland and Alice Through the Looking-Glass. Pkg.
$15.99
AUD
Category: Childrens Classics | Series: Puffin Classics
In Around the World in Eighty Days by Jules Verne, Phileas Fogg bets his companions that he can travel across the world in just eighty days and the very next day sets out from the port of Dover with his servant Passeportout to achieve his aim. Passing through exotic lands and dangerous places, they seiz e whatever transportation is at hand - whether train or elephant - always racing against the clock.There are many alarms and surprises along the way - and a last minute setback that makes all the difference between winning and losing. Jules Verne's exciting adventure has been delighting generations of readers of all ages. ...Show more
$14.99
AUD
Category: Childrens Classics | Series: A\Puffin Book Ser.
A Puffin Book - stories that last a lifetime. Puffin Modern Classics are relaunched under a new logo: A Puffin Book. There are 20 titles to collect in the series, listed below, all with exciting new covers and fun-filled endnotes. A fabulous adventure for children by Robert C. O'Brien about super-intell igent rats. They are not like other rats. They work at night, in secret...Time is running out for Mrs Frisby. She must move her family of mice before the farmer destroys their home. But her youngest son, Timothy, is too ill to survive the move. Help comes in the unexpected form of a group of mysterious, super-intelligent rats. But the rats are in danger too, and little by little Mrs Frisby discovers their extraordinary past...Robert C. O'Brien was, in private life, Robert Conly, senior assistant editor of National Geographic Magazine where he worked for over twenty years. He wrote three books for children and one for adults and won the Newbery Medal for Mrs Frisby and the Rats of Nimh, filmed as The Secrets of Nimh. Robert C. O'Brien died in 1973. Also available in A Puffin Book: Goodnight Mister Tom and Back Home by Michelle Magorian; Charlotte's Web, Stuart Little And The Trumpet Of The Swan by E. B. White; The Borrowers by Mary Norton; Stig Of The Dump by Clive King; Roll Of Thunder, Hear My Cry by Mildred D. Taylor; A Dog So Small by Philippa Pearce; Gobbolino by Ursula Moray Williams; Carrie's War by Nina Bawden; Mrs Frisby and The Rats Of Nimh by Richard C O'brien; A Wrinkle In Time by Madeleine L'engle; The Cay by Theodore Taylor; Tarka The Otter by Henry Williamson; Watership Down by Richard Adams; Smith by Leon Garfield; The Neverending Story by Michael Ende; Annie by Thomas Meehan; and The Family From One End Street by Eve Garnett. ...Show more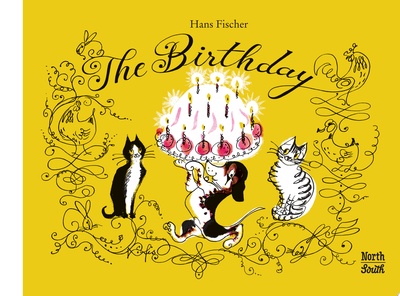 $25.99
AUD
Category: Childrens Classics
A Swiss classic back in print   Beloved illustrator Hans Fischer's captivating story--about Old Lisette and her many animals that throw a surprise birthday party for her--has charmed generations of children.   When Lisette goes to the village on her birthday, her dog, Bello, and the other animals ge t to work. The cats bake a cake, the chickens lay extra eggs, the goat picks flowers for the birthday table, and the rabbits find seventy-six candles. When Lisette returns in the evening, she is surprised by the animals welcoming her to a festive table. After the meal, Bello put on a play for Lisette, and the ducks organize a party on the pond. But the highlight of the party is the most beautiful birthday surprise: the cats, Mauli and Ruli, proudly show Lisette their new baby kittens.   Fischer's inimitable lines and colorful palette make this birthday celebration one to remember. ...Show more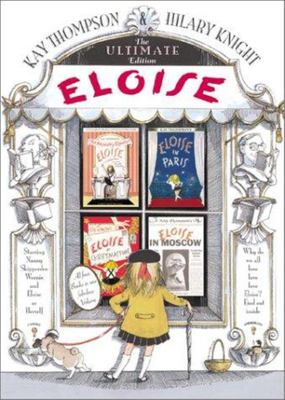 $55.00
AUD
Category: Childrens Classics | Series: Eloise
Meet Eloise, the precocious darling of the Plaza Hotel   Eloise is a little girl who lives at The Plaza Hotel in New York. She is not yet pretty but she is already a Person. Henry James would want to study her. Queen Victoria would recognize her as an Equal. The New York Jets would want to have her on their side. Lewis Carroll would love her (once he got over the initial shock). She knows everything about The Plaza. She is interested in people when they are not boring. She has Inner Resources. If you take her home with you, you will always be glad you did. ...Show more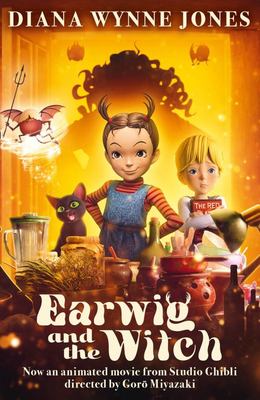 $12.99
AUD
Category: Childrens Classics
Now a major motion picture from Studio Ghibli. 'Deliciously entertaining.' - Guardian A magical story for young readers from the author of Howl's Moving Castle and Charmed Life, Diana Wynne Jones. Earwig was left at St Morwald's Home for Children as a baby. Unlike the other orphans, she loves it ther e - mostly because she has the run of the place and seems to have a surprising ability to persuade people to do as she wants... So the last thing Earwig wants is to be sent to live with the very strange Bella Yaga. Her new 'mother' is actually a wicked witch, and Earwig will need all her ingenuity and talent (and some help from a talking cat) if she is to survive... ...Show more
$14.99
AUD
Category: Childrens Classics
Read the book that inspired the classic coming-of-age film before it's back onscreen in select theaters this September! From award-winning German author Michael Ende, The Neverending Story is a classic tale of one boy and the book that magically comes to life.  When Bastian happens upon an old book call ed The Neverending Story, he's swept into the magical world of Fantastica--so much that he finds he has actually become a character in the story! And when he realizes that this mysteriously enchanted world is in great danger, he also discovers that he is the one chosen to save it. Can Bastian overcome the barrier between reality and his imagination in order to save Fantastica? "An instantaneous leap into the magical . . . Energetic, innovative, and perceptive"--The Washington Post "A trumpet blast for the imagination."--Sunday Times ...Show more
$39.99
AUD
Category: Childrens Classics
Lewis Carroll's beloved classic stories are reimagined in this deluxe illustrated gift edition from the award-winning design studio behind the graphics for the Harry Potter film franchise, MinaLima—designed with stunning full color artwork and several interactive features.Originally published in 1865, L ewis Carroll's exquisite Alice's Adventures in Wonderland & Through the Looking-Glass have remained revered classics for generations. The story of Alice, an inquisitive heroine who falls through a rabbit hole and into a whimsical world, has captured the hearts of readers of all ages. Perhaps the most popular female character in English literature, Alice is accompanied on her journey of trials and tribulations by the frantic White Rabbit, the demented and terrifying Queen of Hearts, the intriguing Mad Hatter, and many other eccentric characters. Lewis Carroll's beloved companion stories Alice's Adventures in Wonderland and Through the Looking Glass are reinvented on one volume by the talented design firm MinaLima, whose fey drawings of some of Western literature's most famous characters will delight and enthrall, In addition, they have created interactive features exclusive to this edition, including: Alice with extendable legs and arms The rabbit's house which opens to reveal a giant Alice The Cheshire cat with a pull tab that removes the cat and leaves the cat's grin A flamingo croquet club that swings to hit the hedgehog A removable map of the Looking Glass world This keepsake illustrated edition—the sixth book in Harper Design's series of illustrated children's classics—will be treasured by for years to come. ...Show more
$24.99
AUD
Category: Childrens Classics | Series: The Magic Faraway Tree
The first story in the Magic Faraway Tree series by one of the world's most popular children's authors, Enid Blyton. Joe, Beth and Frannie find the Enchanted Wood on the doorstep of their new home, and when they discover the Faraway Tree it is the start of a wonderful series of magical adventures.Join them and their friends Moonface, Saucepan Man and Silky the fairy as they discover which new land is at the top of the Faraway Tree. Will it be the Land of Spells, the Land of Treats, or the Land of Do-As-You-Please? This is the perfect story for bedtime and shared reading for young children. Discover the magic! ...Show more