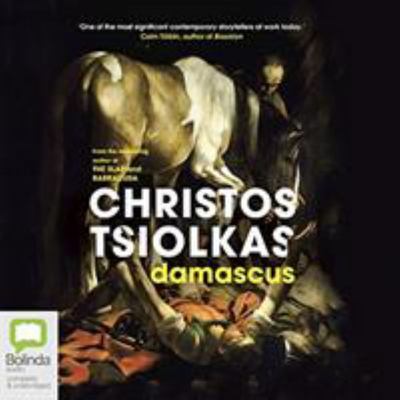 $39.95
AUD
Category: Audio
$49.95
AUD
Category: Audio
From true crime to petty crime - this is the memoir of one of Australia's most experienced court reporters. As a seasoned court reporter, the ABC's Jamelle Wells has filed thousands of stories on murderers, sex offenders, thieves, bad drivers, family feuds and business deals gone wrong. In more than 10 years, Jamelle has witnessed many of Australia's most notorious and high-profile court cases. In the line of duty, she has sat next to criminals and their families, been chased, spat on, stalked and carted off by ambulance for emergency surgery after an accident outside ICAC. Every day in courts across Australia the evidence, facts and theories are played out in a kind of theatre, with their own characters, costumes and traditions. But ever-present is the human tragedy of ordinary people's lives disrupted, destroyed and forever altered. The judges, the lawyers and barristers, the witnesses and the victims - all striving to play their part in the quest for fairness, justice and always, the truth of what really happened. From the calculated and cruel, to the unfair and unlucky, from pure evil to plain stupid - Jamelle Wells has seen it all. The Court Reporter is a tough and fearless journalist's memoir that looks at the cases that have shocked, moved and never left us. ...Show more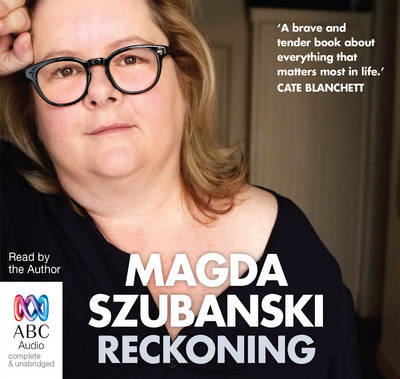 $49.95
AUD
Category: Audio
Heartbreaking, joyous, traumatic, intimate and revelatory, Reckoning is the book where Magda Szubanski, one of Australia's most beloved performers, tells her story. In this extraordinary memoir, Magda Szubanski describes her journey of self-discovery from a suburban childhood, haunted by the demons of h er father's espionage activities in wartime Poland and by her secret awareness of her sexuality, to the complex dramas of adulthood and her need to find out the truth about herself and her family. With courage and compassion she addresses her own frailties and fears, and asks the big questions about life, about the shadows we inherit and the gifts we pass on. Honest, poignant, utterly captivating, Reckoning announces the arrival of a fearless writer and natural storyteller. It will touch the lives of its listeners. ...Show more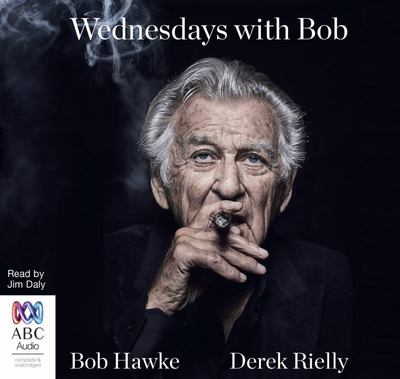 Wednesdays with Bob
by Bob Hawke; Derek Rielly; Jim Daly (Read by)
$49.95
AUD
Category: Audio
At 87, beloved former PM Bob Hawke reflects on a colourful life. On Wednesdays, Robert J. Hawke - Australia's 23rd and oldest living prime minister - has welcomed Derek Rielly into his home to share fine cigars and irreverent conversation. On a sun-soaked balcony, the maverick young writer and the chari smatic old master talk life, death, love, sex, religion, politics, sport... and everything in between. On other days, to paint his subject's enigma from the outside, Rielly interviews Hawke's Liberal PM rival John Howard, Labor allies Gareth Evans and Kim Beazley, wife and lover Blanche d'Alpuget, live-in stepson Louis Pratt, and friends - diplomat Richard Woolcott, economist Ross Garnaut, advertising guru John Singleton, and longtime mate Col Cunningham. The result is an extraordinary portrait of a beloved Australian - a strange, funny, uniquely personal study of Bob Hawke ruminating on his (and our) past, present and future. ...Show more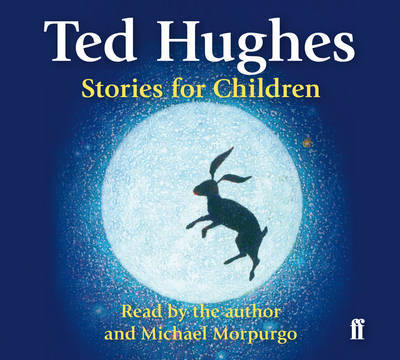 $39.99
AUD
Category: Audio
Ted Hughes' stories have delighted children for years and are now brought to life through wonderful audio recordings. This recording includes the stories: 'The Iron Man', 'How the Whale Became', 'How the Polar Bear Became', 'How the Cat Became', 'How the Hare Became', 'The Guardian', 'The Invaders', 'Th e Playmate', 'The Dancers', 'The Dreamfighter', 'Gozzie', 'Camel' and 'The Grizzly Bear and the Human Child'. Audio running time is approximately 6 hours. ...Show more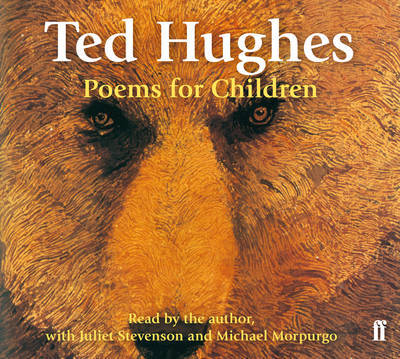 $39.99
AUD
Category: Audio
Ted Hughes' poetry for children is as rich, powerful and magical as anything he wrote. This new recording consists of a collection of the children's poems of Ted Hughes, introduced and selected by acclaimed writer Michael Morpurgo, and read by both Morpurgo and actor Juliet Stevenson.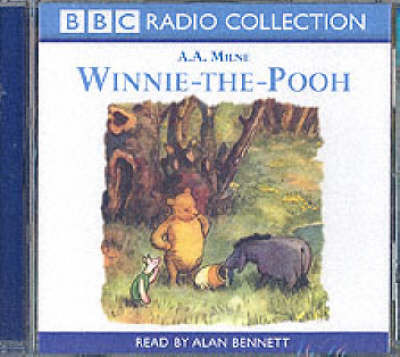 $22.95
AUD
Category: Audio | Series: BBC Radio Collection
Alan Bennett gives A.A. Milne's characters the voices you felt they were always meant to have in this collection of stories about Winnie the Pooh, Piglet, Tigger, Eeyore and Owl.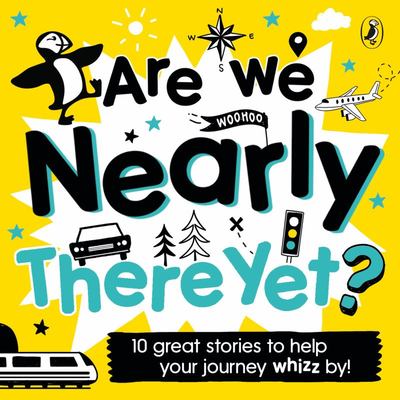 $14.99
AUD
Category: Audio
Penguin presents the audio CD edition of Are We Nearly There Yet? Puffin presents this new audio collection of popular Puffin stories, perfect for little explorers Tales of adventure filled with sound effects, these stories are perfect for listening to in the car, or on a plane, or a hot air balloon, or a magic carpet.... There is no better time to go on your next adventure ...Show more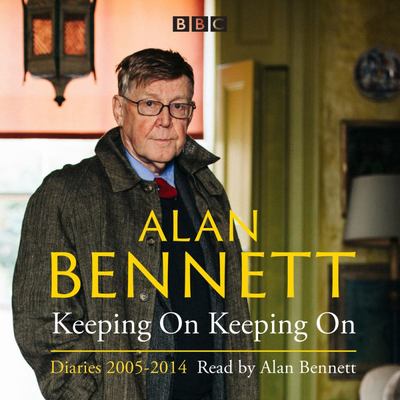 $24.99
AUD
Category: Audio
Alan Bennett reads the latest instalment of his diaries, as heard on BBC Radio 4's Book of the Week. Following on from Alan Bennett's bestselling, award-winning prose collections Writing Home and Untold Stories, Keeping On Keeping On is a third anthology featuring his unique observations, recollections and reminiscences. At its heart is his latest published collection of diaries. In these entries, covering the years 2005 to 2014, Bennett looks back on a packed decade that included writing four highly-acclaimed plays - The Habit of Art, People, Hymn and Cocktail Sticks, all of which premiered at the National Theatre - as well as the screenplays for the hit films of The History Boys and The Lady in the Van. In addition, he reflects on his 25 years of friendship and collaboration with director Nicholas Hytner, life with his partner Rupert Thomas and, radical views notwithstanding, his status as 'kindly, cosy and essentially harmless'. Packed with perceptive impressions of people and places, sharp social commentary, expressive description and delightful jokes, this irresistible record of life according to Alan Bennett is a treasury of wisdom and insight. Duration- 2 hours 20 mins approx. ...Show more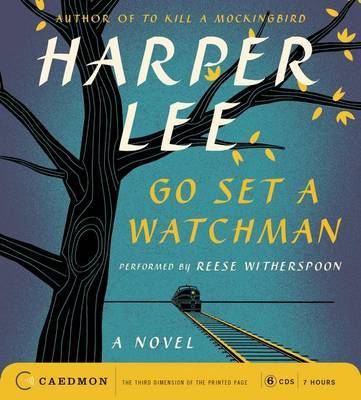 $52.95
AUD
Category: Audio
A wonderful new novel from one of America's bestselling authors. Exploring the tensions between a local culture and a changing national political agenda; family arguments and love: an instant classic.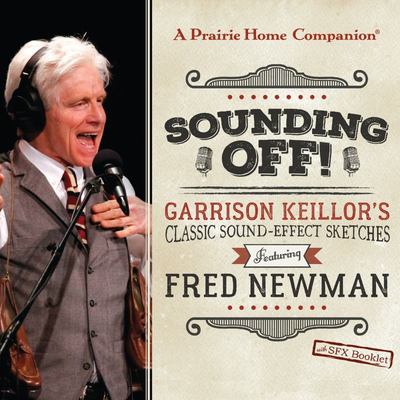 $8.00
AUD
$26.95
(70% off)
Category: Audio
For some fans of public radio's beloved A Prairie Home Companion, it's all about the wild, unpredictable, "how does he do that?" artistry of sound effects specialist Fred Newman. Hand-picked from nearly two decades of live broadcasts, Sounding Off! spotlights Fred's unique talents in performance with ho st Garrison Keillor and the hilarious radio acting cast of A Prairie Home Companion. Fred's vocal characterizations are boundless, and his sound arsenal features loons and babies, singing whales and stomping pterodactyls, lovesick elk, patriotic dolphins, rampaging chainsaws, and much more. The collectible CD edition features a full-color booklet with photo-essay and notes by Fred Newman, offering a behind-the-scenes tour his sound effects artistry. ...Show more