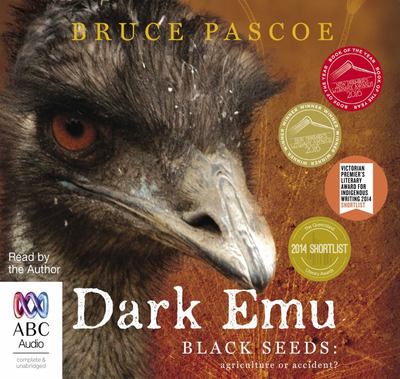 $34.95
AUD
Category: Audio
Dark Emu puts forward an argument for a reconsideration of the hunter-gatherer tag for pre-colonial Aboriginal Australians. The evidence insists that Aboriginal people right across the continent were using domesticated plants, sowing, harvesting, irrigating and storing - behaviors inconsistent with the hunter-gatherer tag. Gerritsen and Gammage in their latest books support this premise but Pascoe takes this further and challenges the hunter-gatherer tag as a convenient lie. Almost all the evidence comes from the records and diaries of the Australian explorers, impeccable sources. ...Show more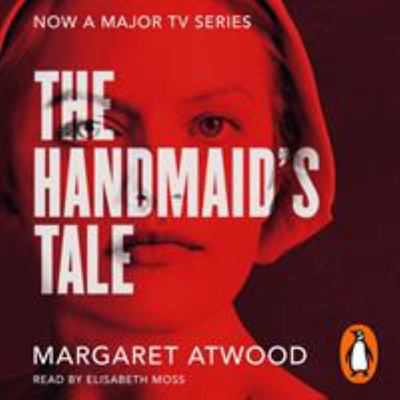 $45.00
AUD
Category: Audio | Series: The\Handmaid's Tale Ser.
In this multi-award-winning, bestselling novel, Margaret Atwood has created a stunning Orwellian vision of the near future. This is the story of Offred, one of the unfortunate "Handmaids" under the new social order who have only one purpose: to breed. In Gilead, where women are prohibited from holding j obs, reading, and forming friendships, Offred's persistent memories of life in the "time before" and her will to survive are acts of rebellion. Provocative, startling, prophetic, and with Margaret Atwood's devastating irony, wit, and acute perceptive powers in full force, The Handmaid's Tale is at once a mordant satire and a dire warning. ...Show more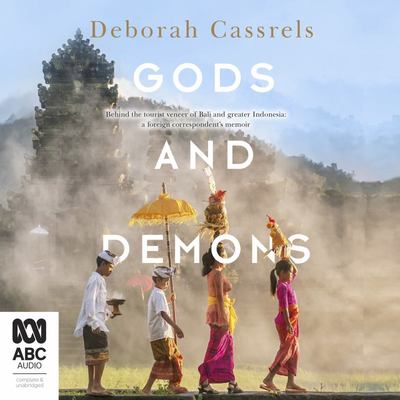 $39.95
AUD
Category: Audio
Behind the tourist veneer of Bali and greater Indonesia: a foreign correspondent's memoir In 2006, journalist Deborah Cassrels embarked on a personal odyssey to the Indonesian island of Bali. She was quickly enchanted by everything that most tourists find - its beauty, easy lifestyle, exotic culture, st unning beaches and striking landscapes.Three years later she moved there and became The Australian newspaper's first Bali-based correspondent, covering events throughout Indonesia. Peeling back the tourist veneer, Cassrels soon found herself caught up in a tapestry of beauty, mystery, power, corruption and violence.From the newly jailed, reeling Bali Nine drug gang and the gruesome executions of their condemned bosses, to stories of shackled people, infamous terrorists, powerful tycoons and lavish royal celebrations, Cassrels reveals a hidden side to the mystical Hindu paradise and vast Indonesian archipelago in which all is not as it seems. ...Show more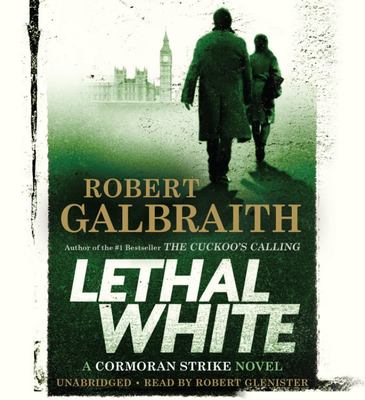 Lethal White
by Robert Glenister (Read by)
$69.95
AUD
Category: Audio | Series: The\Cormoran Strike Ser.
I seen a kid killed...He strangled it, up by the horse.When Billy, a troubled young man, comes to private eye Cormoran Strike's office to ask for his help investigating a crime he thinks he witnessed as a child, Strike is left deeply unsettled. While Billy is obviously mentally distressed, and cannot re member many concrete details, there is something sincere about him and his story. But before Strike can question him further, Billy bolts from his office in a panic.Trying to get to the bottom of Billy's story, Strike and Robin Ellacott-once his assistant, now a partner in the agency-set off on a twisting trail that leads them through the backstreets of London, into a secretive inner sanctum within Parliament, and to a beautiful but sinister manor house deep in the countryside.And during this labyrinthine investigation, Strike's own life is far from straightforward: his newfound fame as a private eye means he can no longer operate behind the scenes as he once did. Plus, his relationship with his former assistant is more fraught than it ever has been-Robin is now invaluable to Strike in the business, but their personal relationship is much, much trickier than that.The most epic Robert Galbraith novel yet, Lethal White is both a gripping mystery and a page-turning next instalment in the ongoing story of Cormoran Strike and Robin Ellacott. ...Show more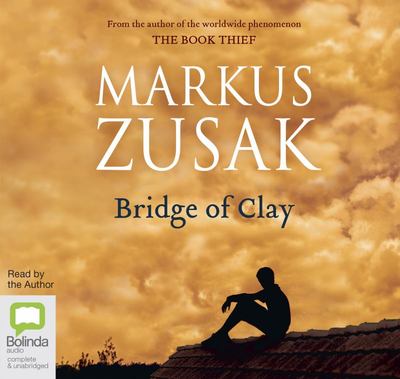 $49.95
AUD
Category: Audio
From the author of the no.1 New York Times bestselling novel The Book Thief."An amazing talent in Australian literature" Sunday Telegraph Let me tell you about our brother.The fourth Dunbar boy named Clay.Everything happened to him.We were all of us changed through him.The Dunbar boys bring each other u p in a house run by their own rules. A family of ramshackle tragedy - their mother is dead, their father has fled - they love and fight, and learn to reckon with the adult world. It is Clay, the quiet one, who will build a bridge; for his family, for his past, for his sins. He builds a bridge to transcend humanness. To survive.A miracle and nothing less.Markus Zusak makes his long-awaited return with a profoundly heartfelt and inventive novel about a family held together by stories, and a young life caught in the current: a boy in search of greatness, as a cure for a painful past. PRAISE FOR BRIDGE OF CLAY"Exquisitely written multigenerational family saga...With heft and historical scope, Zusak creates a sensitively rendered tale of loss, grief, and guilt's manifestations." Publishers Weekly "An evocative, compassionate and exquisitely composed coming-of-age story about family, love, tragedy and forgiveness. Zusak's prose is distinct: astute, witty, exquisitely rhythmic, and utterly engrossing. The deliberateness of his sentences, down to the punctuation is something to savour...a profoundly moving and engaging meditation on innocence and the pliable ties that bind family together in a quintessentially Australian setting." Australian Books+Publishing Magazine ...Show more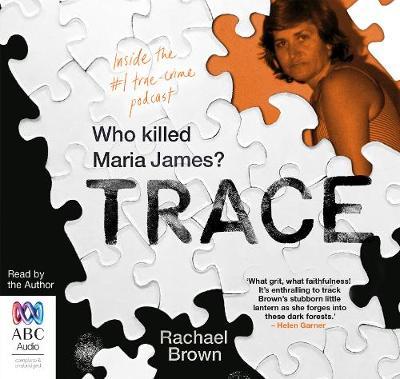 $49.95
AUD
Category: Audio
Every cop has a case that dug its claws in and would not let go. For veteran detective Ron Iddles, it was his very first homicide case - the 1980 murder of single mother Maria James at the back of her Melbourne bookshop. He never managed to solve it, and it still grates like hell.Maria's two sons, Mark and Adam, have lived in a holding pattern longer than Rachael Brown has been alive. When the investigative journalist learned that a crucial witness's evidence had never seen daylight, the case would start to consume her - just as it had the detective nearly four decades prior - so she asked for his blessing, and that of the James brothers, to review Maria's case.In her exhaustive and exhausting 16-month investigation for the ABC podcast Trace, Rachael reviewed initial suspects, found one of her own, and prompted devastating revelations about a forensic bungle and possible conspiracies that led to calls for the coroner to hold a new inquest.This is a mesmerising account, as Rachael traces back through her investigation - one that blew the dust off a 38-year-old cold case, gave a voice to the forgotten and the abused, and could have serious implications for two of the state's most powerful institutions. ...Show more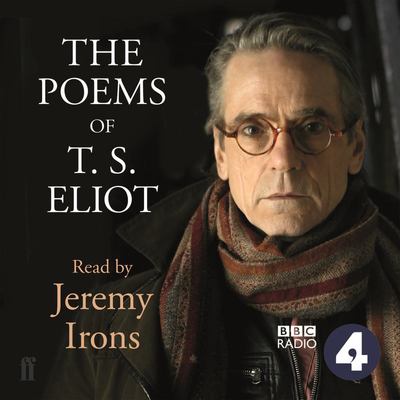 $35.00
AUD
Category: Audio
Jeremy Irons is doing a special event at 92nd Street Y to celebrate 75th anniversary of the publication of the "Four Quartets." Originally broadcast on BBC Radio 4, Jeremy Irons' perceptive reading illuminates the poetry of T. S. Eliot in all its complexity. Major poems range from "The Love Song of J. A lfred Prufrock," through the post-war desolation of "The Waste Land" and the spiritual struggle of "Ash-Wednesday," to the enduring charm of "Old Possum's Book of Practical Cats." The Spectator praised Jeremy Irons's interpretation as 'so accessible, reading Eliot as if finding his words for the first time, grappling with them, relishing them, using them to express feelings that we all share as we struggle to accept, to recognize or relinquish'. Dame Eileen Atkins also appears alongside Jeremy Irons in the reading of "The Waste Land." ...Show more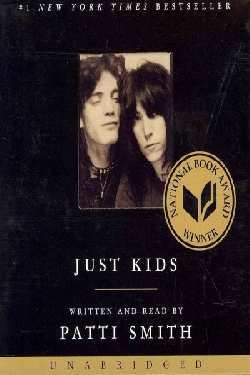 $36.95
AUD
Category: Audio
Just Kids begins as a love story and ends as an elegy. It serves as a salute to New York City during the late sixties and seventies and to its rich and poor, its hustlers and hellions. A true fable, it is a portrait of two young artists' ascent, a prelude to fame.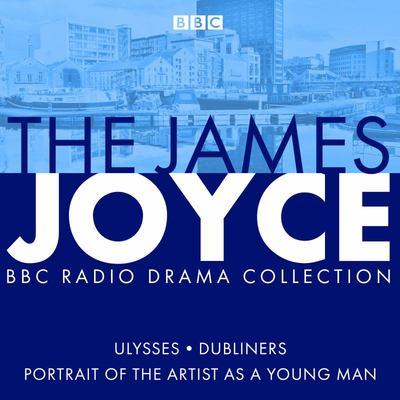 $65.00
AUD
Category: Audio
A collection of works by James Joyce, united by the voices of a star cast that includes Andrew Scott, Henry Goodman, Niamh Cusack and Stephen Rea. This collection will include: Ulysses - a full-cast dramatisation starring Henry Goodman as Leopold Bloom and Andrew Scott as Stephen Dedalus, as they wan der across Dublin in the course of one ordinary day, the 16th June 1904. Also starring Niamh Cusack as Molly Bloom and Stephen Rea as the Narrator. A Portrait of the Artist as a Young Man - a abridged Book at Bedtime reading of James Joyce' autobiographical modernist masterpiece, read by Andrew Scott. Dubliners - James Joyce's naturalistic short stories combine to create a celebration of a city. These abridged Book at Bedtime readings of all 15 stories are narrated by Stephen Rea. Also included is an abridged reading of James Joyce - A Biography by Gordon Bowker. It is read by Jim Norton, and the voice of Joyce is Andrew Scott. ...Show more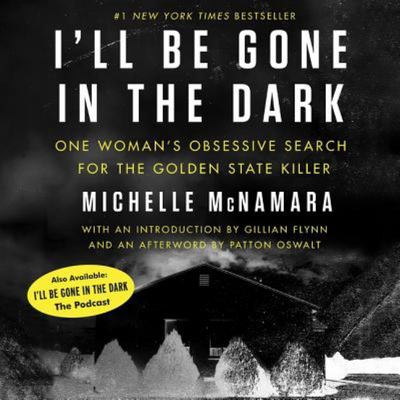 $59.95
AUD
Category: Audio
A masterful true crime account of the Golden State Killer-the elusive serial rapist turned murderer who terrorized California for over a decade-from Michelle McNamara, the gifted journalist who died tragically while investigating the case.You'll be silent forever, and I'll be gone in the dark.For more t han ten years, a mysterious and violent predator committed fifty sexual assaults in northern California before moving south, where he perpetrated ten sadistic murders. Then he disappeared, eluding capture by multiple police forces and some of the best detectives in the area.Three decades later, Michelle McNamara, a true-crime journalist who created the popular website TrueCrimeDiary.com, was determined to find the violent psychopath she called the Golden State Killer. Michelle pored over police reports, interviewed victims, and embedded herself in the online communities that were as obsessed with the case as she was.At the time of the crimes, the Golden State Killer was between the ages of eighteen and thirty, Caucasian, and athletic-capable of vaulting tall fences. He always wore a mask. After choosing a victim-he favored suburban couples-he often entered their home when no one was there, studying family pictures, mastering the layout. He attacked while they slept, using a flashlight to awaken and blind them. Though they could not recognize him, his victims recalled his voice: a guttural whisper through clenched teeth, abrupt and threatening.I'll Be Gone in the Dark-the masterpiece McNamara was writing at the time of her sudden death-offers an atmospheric snapshot of a moment in American history and a chilling account of a criminal mastermind and the wreckage he left behind. It is also a portrait of a woman's obsession and her unflagging pursuit of the truth.This book, framed by an introduction by Gillian Flynn and an afterword by Michelle McNamara's husband, Patton Oswalt, was completed by Michelle's lead researcher and a close colleague. Utterly original and compelling, it is destined to become a true crime classic-and may at last unmask the Golden State Killer. ...Show more
$58.95
AUD
Category: Audio
For nearly four decades, David Sedaris has faithfully kept a diary in which he records his thoughts and observations on the odd and funny events he witnesses. Anyone who has attended a live Sedaris event knows that his diary readings are often among the most popular parts of the evening, but never befor e have they been available. Now Sedaris brings listeners his favorite entries. ...Show more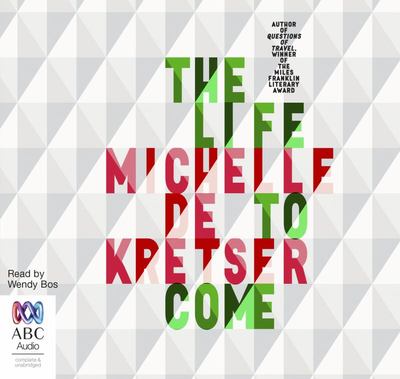 $49.95
AUD
Category: Audio
The dazzling new novel from Michelle de Kretser, author of Questions of Travel, bestseller and winner of the Miles Franklin Award. Set in Sydney, Paris and Sri Lanka, The Life to Come is a mesmerising novel about the stories we tell and don't tell ourselves as individuals, as societies and as nations. I t feels at once firmly classic and exhilaratingly contemporary. Pippa is a writer who longs for success. Céleste tries to convince herself that her feelings for her married lover are reciprocated. Ash makes strategic use of his childhood in Sri Lanka but blots out the memory of a tragedy from that time. Driven by riveting stories and unforgettable characters, here is a dazzling meditation on intimacy, loneliness and our flawed perception of other people. Profoundly moving as well as wickedly funny, The Life to Come reveals how the shadows cast by both the past and the future can transform, distort and undo the present. This extraordinary novel by Miles Franklin-winning author Michelle de Kretser will strike to your soul. ...Show more